If you rent out a property, you are responsible for the end of tenancy cleaning before your new renters arrive. This includes completing routine maintenance, fixing any damaged items, and doing a deep clean of the property.
If you want to make the best first impression, make cleaning a part of your turnover process. The end of tenancy cleaning should take place when the last tenants move out instead of before the new tenants arrive. Keep reading for five excellent tips that help make this possible.
5 Tips for End of Tenancy Cleaning for Landlords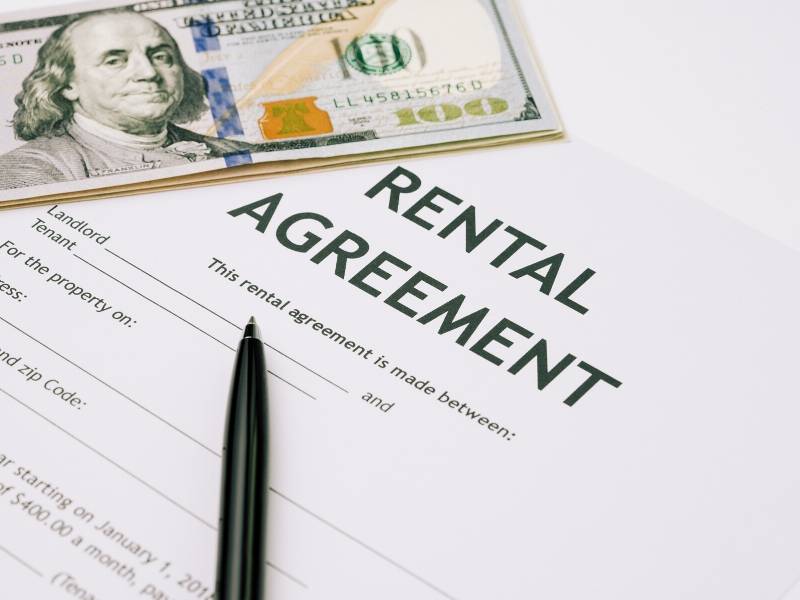 Know What Needs to Be Done
The first step of doing a deep clean is knowing everything that you need to do. When you normally clean a house, you do it about once or twice a week so that you maintain a standard level of cleanliness.
With a deep clean, you're removing the deep dirt and grime that might be lurking throughout the property. During a deep clean, you'll complete less routine cleaning tasks, such as dusting the baseboards, removing soap scum, and washing the windows.
The best way to tackle a deep clean is to go through each room and create a checklist of what needs to be done in the room. Also, consider using an exit checklist to get yourself started.
Do it Yourself with a Checklist
Once you have a better idea of everything that needs to be cleaned around the property, start completing the deep clean yourself. Generally, you'll want to start from the top of the room and work your way down.
For example, if you start by dusting the top of the fans, the dust will fall to the floor, where you later vacuum it up. Also, don't forget to clean the floors underneath of any furniture or appliances that are still in the house.
If you opt to do it yourself, make sure to take the time needed to do a genuine deep clean. Depending on the state of the property, this may take several days.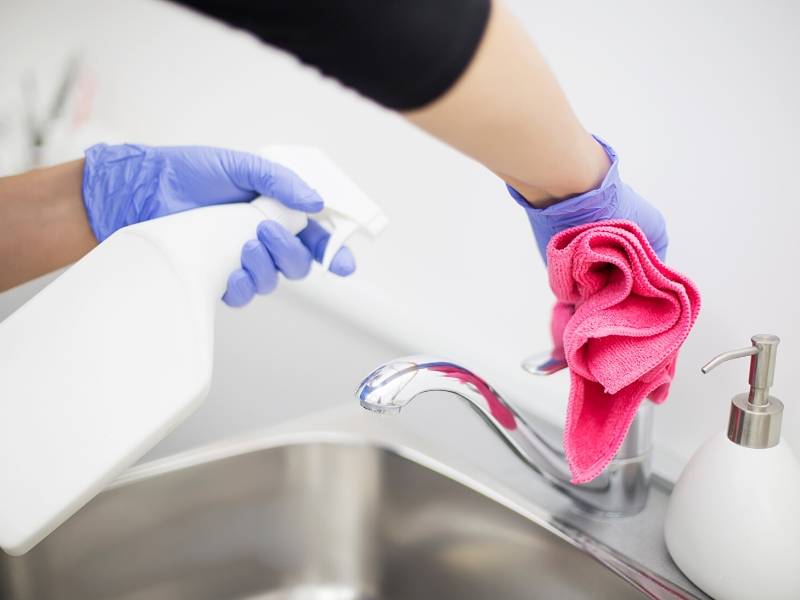 Hold the Tenants Responsible
Most landlords don't have the time to clean up after their tenants, which is why they put the responsibility on the tenants. To do this, make it a mandatory part of the lease agreement that the tenants need to deep clean the property before they move out. They'll either have to clean it themselves or hire a professional company.
If you've rented properties before, you probably already know how to write a lease. However, if this is your first time as a landlord, make sure to familiarize yourself with all of your state laws regarding property management, write a detailed contract, and consult with an attorney.
Use the Deposit
When you have an existing lease in place and deep cleaning is part of the agreement, your tenants are legally obligated to leave the property as clean as possible. Sometimes they simply don't do it, in which case, you are under no obligation to refund their deposit. If this is the case, use the deposit to get the required cleaning supplies or to hire a professional company.
Some landlords prefer to meet with their tenants before they move out, so they can tour the house together. This allows the landlord to point out any concerns so that the tenants have a chance to rectify the issue.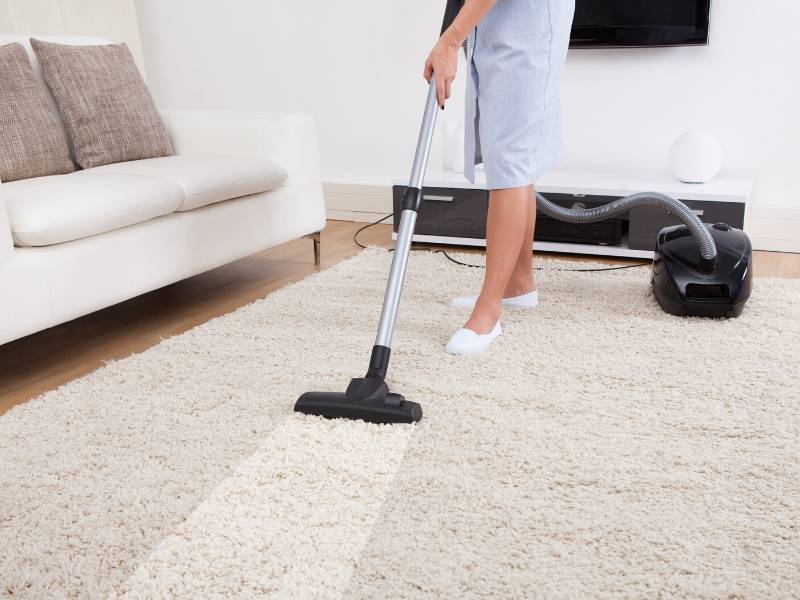 Hire a Company
If you are left to deep clean the property but don't have the time, consider hiring a professional cleaning company. No matter if you require move-out cleaning services in London, New York, Paris, or anywhere else, look for a team of professionals in your area with good reviews.
Most professional cleaning companies will take care of all routine cleaning tasks. These tasks include steam cleaning the carpet, washing all the windows, and cleaning out all of your appliances. They'll even clean the grime out of the oven and make sure the inside of the washing machine is shining.
Conclusion
As a landlord, your best move is to make your tenants legally responsible for cleaning up the property. If they don't, use their deposit to hire a professional cleaning company. Bonus tip: Develop your own checklist of tasks to ensure satisfactory completion.
We hope you have gleaned useful information from this article for the end of tenancy cleaning for your rental property. Let us know in the comments below if you have any questions. We've also included other informative links below for your convenience.
All Images Courtesy of Canva.
Other Posts You Might Enjoy:
4 Tried & True Ways to Take the Work Out of Cleaning
How to Design an Easy-to-Clean Home
4 Steps to a Sparkling Clean Bathroom
Share This Story, Choose Your Platform!