The development of a logo design brief is daunting to some, but we are here to show you the steps to take for your project. Every growing business must have a unique logo to build a brand, and for many, the best way to get one is by contacting a freelancer. However, when entrepreneurs start their logo design process, they often don't realize the complexity that goes into the design of a logo. This is where the help of a logo design brief saves the day.
How to Create a Logo Design Brief for Your Freelancer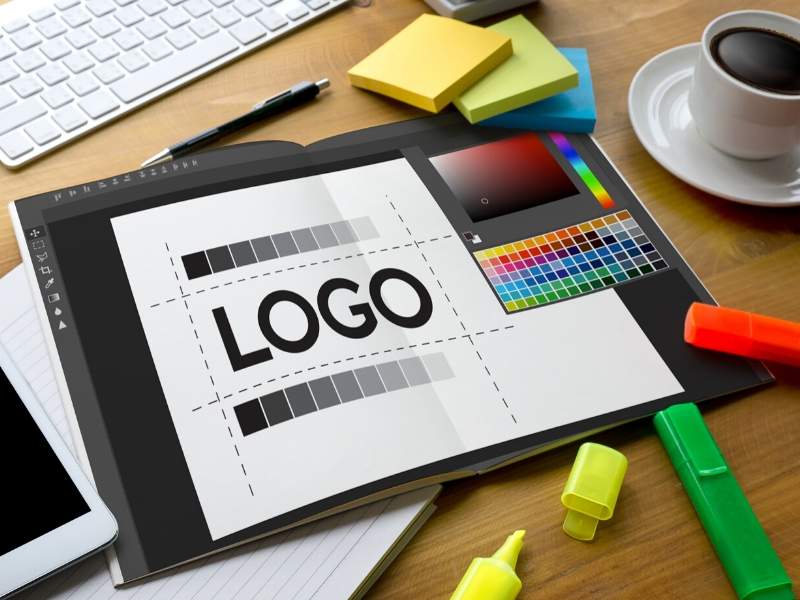 What is a Logo Design Brief?
A logo design brief is a document that you share with the logo designer which outlines your requirements and other details. For instance, it gives an overview of your business, your mission statements, target demographics, and project budget. You may also share your preferences for the design itself.
Clearly Communicate Your Ideas
There is no shortage of skilled graphic designers and logo designers in the world. They are talented, know how graphic design is evolving, and have several years of experience in the industry. In other words, with a little effort, you will easily find the right designer for your needs. We suggest that you search through Upwork and Freelancer to make your search easier. Even then, an expert designer might disappoint you if you fail to develop a thorough brief.
The logo design brief is the only source of information for a designer. So, only if you are able to communicate your ideas clearly in your brief you are more likely to get a design you want. On the other hand, if there is a communication gap, then you might be dissatisfied with the results.
Increasingly, small businesses use an online logo maker as an affordable option for a logo design. While these online tools can deliver fast, good results they don't compare to the quality that a trained graphic artist can deliver.
So, if you can afford it, you are better off to work with a graphics freelancer and to get this project off to a good start, you need to develop a logo design brief.
Suggested Outline of the Brief
To make sure that you cover all your bases when you share a logo design brief with your designer, be sure to cover the following points:
Business Information
A logo designer can't deliver what you are looking for unless they understand what your business is about and what it expects to accomplish in their industry. After all, the design is meant to depict the core values of the company itself. Thus, clarity in that area is extremely important.
The following are some of the things we recommend you include in this section:
Company name and tagline: The first thing you need to put on the paper is your company name. However, when you do, make sure that it looks exactly how you want it to be formatted. If there are two words and you want a single space between them, then write it down exactly.
Product and target audience: What exactly are you selling? Who are your customers? Details like these play a big role in logo design may even help with creating the right content to drive organic traffic when working on marketing campaigns. For instance, if your target audience is young, then the designer may choose bold and modern designs. However, if you are catering to the elderly, then the designs can't be edgy or overly bright.
Brand image: What kind of image you want to portray for your company in the public? Do you want to come off as a premium brand that understands the needs of the people who want nothing but the "best in class", or a brand of the average taxpayer, one that can become a household name by being affordable for the majority of people?
Design Expectations
For the most part, your designer will know exactly what kind of colors, fonts, etc. will suit your needs. However, it still helps to give some input on your own especially if already have a certain style in use or simply have a particular one in mind.
There are five basic types of logos that are used differently which are as follows: lettermark, wordmark, brandmark, emblem, and combination mark. You can check out a few examples of each to get some understanding and pick one for yourself. You can also explore some color combinations that interest you.
Budget and Deadline
It's a good policy to be upfront with your budget. Some designers charge a flat fee while others bill on an hourly basis. As for the design modifications which are pretty common, many designers charge extra after a certain number of revisions. So, you may want to inquire about that beforehand.
Another thing you want to include in your brief is a deadline for the design. Although you may feel inclined to get the results as quickly as possible, giving more time to the designer can be highly beneficial as it will allow them to refine the design in more detail and develop an unhurried product.
When you hire a copywriter, graphics designer, or logo designer, it's important to remember that their work can only be as good as the brief provided by you. Some entrepreneurs appoint a freelancer and provide them with just a single statement for their requirements. This kind of brevity might cost them valuable resources and time. So, avoid this practice and try to be as detailed in your brief as possible. We wish you the best of outcomes with your new logo design.
Images Courtesy of Canva.
Other Post You Might Enjoy:
Content Marketing; Illustrations that Make a Difference
Surface Trends 2018 Seen at The International Surface Event
Interior Design Business; Creating an Effective Website
Analytics is Worth Looking at Even for Interior Design Firms
Share This Story, Choose Your Platform!