Keeping your home clean is essential for good health. When it comes to cleaning, every corner of your house counts. Most of the time, we remember to keep the kitchen, bathrooms, and bedrooms clean. However, we may forget about cleaning other things such as our carpets. Carpet cleaning is counted amongst the most difficult aspects of house cleaning. Here are some benefits of carpet cleaning along with a few DIY techniques to clean your carpet.
The Main Benefits of Carpet Cleaning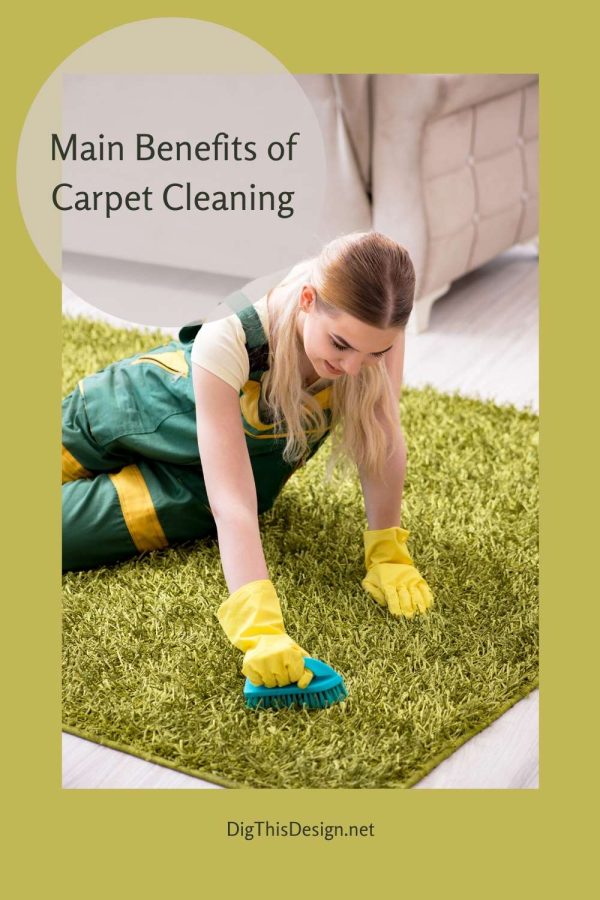 It Cleans Trapped Dust, Pollutants and Other Debris
The surface of carpets is full of germs, trapped dust, and debris which accumulates over a period of time. This can pose health risks and increase the likelihood of someone getting sick. Your carpet also collects food debris over time. Whether it's because you have a dining table on carpet or a couch where kids like to snack, it's easy for food to fall down there and go unnoticed. Having dirty carpet can actually be an invitation for pest infestation. In order to avoid this, you need to ensure that your carpet is cleaned frequently. Each time you clean your carpet you will be removing germs, dust, food, pollutants, and other debris from it.
Your Children are Less Prone to Getting Sick
You can't stop a child from playing and moving around in the house, and there's no reason to. It's important to always keep the house clean to protect your children. Children are especially susceptible to germs and pollutants because their immune systems are weaker. We all know that kids love crawling on carpets. As mentioned above, carpets that haven't been cleaned in some time carry particles that can make your kids sick. To have a healthy household and to prevent your kids from getting sick, keep your carpets clean.
You Will Also Avoid Sickness
In order to have a healthy body, you need to be in a healthy home. If you have been getting sick a lot recently, check how clean your carpets are. They could be the culprit. Also, it's important to have an upholstery cleaner machine for your sofas. If it's not the carpets, it might be the furniture. Maybe they need some cleaning. The dust or pollutants that have accumulated over time might be secretly harming your health. Keep in mind that properly cleaning your rugs is just as important as cleaning your carpet.
DIY Carpet Cleaning at Home
The best method for cleaning carpets is to vacuum them on a regular basis. This will get rid of anything that might be trapped inside it. While vacuuming, make sure that you use the vacuum in both horizontal and vertical directions. For getting rid of fresh stains, it's best to use a white damp cloth because it won't discolor the carpet. Use a mild carpet cleaner and test this product on a small part first. This helps to ensure whether the cleaner is working effectively or not. If you don't want to deal with a dirty carpet yourself, it's best to hire a professional carpet cleaning service. They will do the work for you and leave it cleaner than ever due to their experience and expertise.
While some of us prefer the DIY approach to cleaning, others prefer the work to be carried out by professionals. It doesn't matter what method you choose, the goal is just to make sure that your carpets are clean. Clean carpets will keep your home safe, and your family healthy. 
Images Courtesy of Canva.
Other Posts You Might Enjoy
Carpet Cleaning- How it Can Raise Your Home Value
5 Reasons You Should Get Your Carpets Cleaned Regularly
What's Trending in Flooring Materials?
Share This Story, Choose Your Platform!