A lot of homeowners can attest to the fact that bed bugs can strike when you least expect it. Perhaps you've never had to deal with them – and that's great. However, that doesn't necessarily mean you'll never have to deal with bed bugs. This particular type of pest is exceptionally tricky to get rid of, so it's best to focus on prevention before the fact, rather than a cure after the fact.
We recommend that homeowners consult with professional pest control services, as well as take care of a few simple steps to keep your home bed bug free.
Ways to Prevent & Eliminate Bed Bugs from Your Life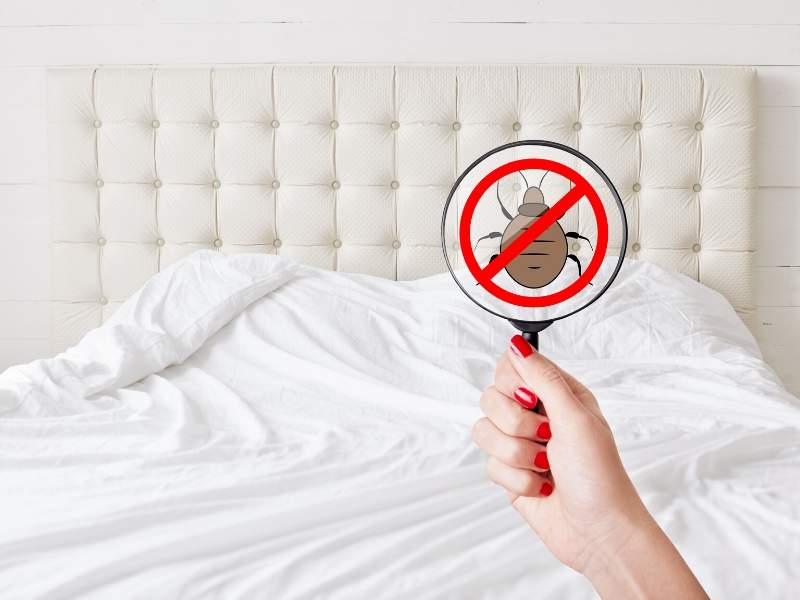 Thoroughly Inspect Your Hotel Room
One of the most common places one might pick up bed bugs is actually at a hotel while traveling. The next time you travel or book your hotel room, we recommend doing some research to see if they've ever reported bed bug infestations. Even if the hotel doesn't have any reports, you'll still want to conduct a thorough search on your own once you arrive.
Examine the mattress, box springs, and headboard of your hotel bed when you first arrive. Keep an eye out for the physical presence of bugs or brown spots, which may indicate a problem. After sleeping, make sure to note any strange bites or itching, and notify management if you feel something is off.
Wash Your Clothes & Travel Items
In the event that there are bed bugs in your hotel room, your next task is to ensure they don't make it home with you. The best thing you can do is stay calm and tackle the issue piece by piece. First, run all clothes that might have come into contact with bed bugs through the hottest wash cycle possible. Then, make sure to disinfect your suitcase using no-pest strips. Once that's done, place your suitcase in a sealed garbage bag for about two weeks until it's been properly decontaminated. While these steps might seem extreme, they will prevent an outbreak in your home, so it's worth it.
Clean Up Clutter in Your Home
Bed bugs are notoriously tricky little pests, and they can find their way into your home even if you don't travel frequently. The best way to prevent them is to keep your home clear of clutter and debris, making it less hospitable for them. Regularly wash your sheets, bedspreads, and blankets.
We also recommend that you go a step further and make sure to clean your laundry hampers, as well. Those who use decorative cloth hampers might actually be making it more enticing for bed bugs. Strip the cloth lining (if possible) from the hamper, and run it through the wash with your bedding – just in case.
Bed Bugs or Mosquitos?
We get it. You don't want to waste your time or money on a problem that may or may not exist. The best thing you can do is learn to tell certain insect bites apart – namely mosquitos and bed bugs. Mosquitos tend to bite at random, and you'll rarely notice clusters. Bed bug bites, however, usually appear in groups, and they will likely appear on exposed areas of skin while you sleep, such as your shoulders, arms, face, or neck. They also tend to have irregular edges and are misshapen, so they may strike you by appearance, alone.
Not All Pest Tips Are Created Equal
Simply by doing an internet search, you can find a lot of information about how to get rid of these pests. Unfortunately, it's important to know that remedies might appear simple, but not all of them are effective. For instance, if you see a tip that says freezing your bedsheets will kill bed bugs, know that it's unlikely to do the job. Look for a reputable source for information, or consult with the pros. It's not something you want to mess around with, as the situation can worsen over time. Proper exterminators will know how to rid your home of this pest in a simple, hassle-free manner.
Images Courtesy of Canva.
Other Posts You Might Enjoy:
Housecleaning 101: How Clean is Your Home?
Carpet Cleaning – 3 Main Benefits
Spring Cleaning: Why Winter is the Perfect Opportunity
Helpful Pest Control Tips to Keep Annoying Pests Away This Summer
Share This Story, Choose Your Platform!