Ever since homeowners realized how beneficial basement renovations could be space-wise and even financial-wise, there have been myriads of basement renovation trends and ideas on the internet. To make it easy for you as you embark on the basement renovation, we've compiled a few ideas you can try to make this addition to your home worth it.
5 Basement Renovation Design Ideas
Trendy Ceilings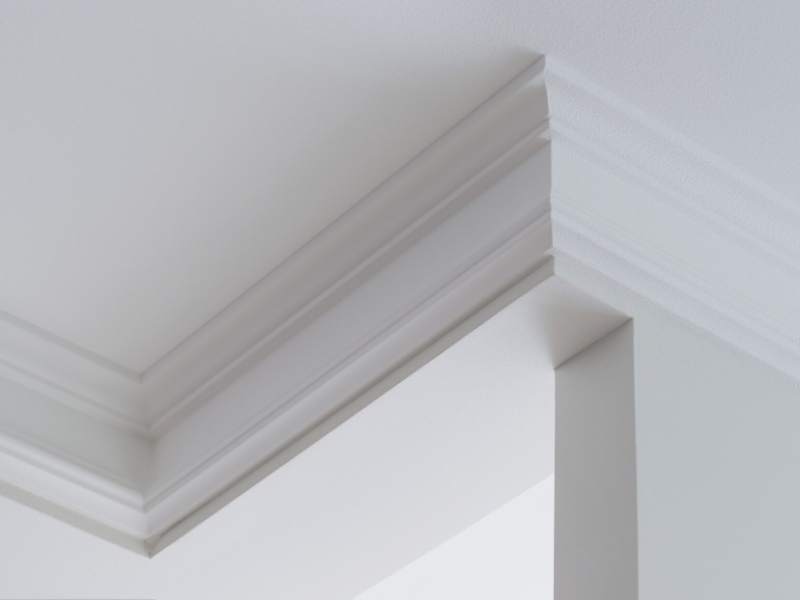 Many basements are dark and have low ceilings which are why you need to consider the ceiling design when you are thinking about remodeling your basement. There are some ceiling designs that can make a room look bigger than it actually is by tricking the eye visually. One easy and inexpensive thing to do is to add a crown molding at the ceiling. This will draw the eye up the wall vertically making the space feel taller than it actually is. If you have an unfinished basement and don't really have the budget to put a lot into a basement renovation consider an industrial look by making the unfinished ceiling part of the design, it can be a trendy statement.
Innovative Staircases
To make the most out of your basement renovation you want to use every ounce of space and under the staircase has a lot of potential. Creating bookcases can be an interesting modular design while adding much-needed storage space. I don't think you can ever have too many storage shelves. Another great way to access the space under your stairs is with pull out tall storage shelves. These are great because when the pullout you can reach everything easily as if it was a wall of shelves.
Choosing Statement Materials
If you want to create texture and personality to your basement renovation, then start by choosing materials that achieve the ambiance you want. I love to use a decorative cladding material to give the style to the design. Cladding comes in many materials from brick, wood, even lava stone so it's perfect for adding the character you want. You don't have to do a lot of it to make a statement. Choose a single wall and make it a focal point to the design.
Multi-purpose Room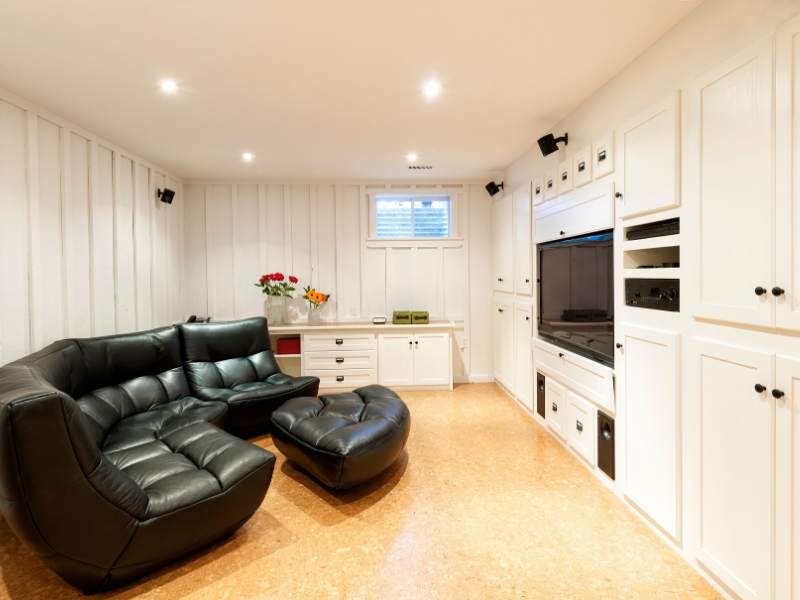 Basements are small spaces, so make the most out of them. Merge two rooms into one if you have to. For instance, you can have a kitchenette and home theater next to each other in the basement. Move your furniture around to make the most of the space. L-shaped couches in corners usually achieve this pretty well. Put in economic saniflo showers and toilets while merging a bathroom and bedroom/ gym. And if you're not sure about the partitioning, add ceiling headers or pillars for architectural breaks.
Creating Ideal Basement Rooms
Don't just renovate a basement for the sake of it. Think about how this additional room will add to your family's needs before starting your basement renovation. If you have a household with children then perhaps this could be a space where they entertain their friends. A room that entertains the whole family is a theater which is why basement theater rooms are so popular. Another great use for a basement is a personal gym, something the whole family could use for their well-being. Whatever you end up deciding on make sure you have that discussion with the whole family so that your basement renovation becomes a smart renovation!
These are just a few ideas to inspire you to design your own renovation project.
Images Courtesy of Canva.
Other posts you might enjoy:
Inspiring Your Basement Remodel
6 Remodeling Mistakes You Should Avoid
Share This Story, Choose Your Platform!