We are constantly looking for ways to transform our home and improve it. Big DIY projects are sometimes beyond us due to time restraints and our budgets. However, there are plenty of other affordable DIY projects that take no time at all and cost less too. These smaller projects can significantly improve our home. Here are four of the most straightforward projects that can bring a touch of the 'wow factor' to your home.
Affordable DIY Projects to Improve Your Home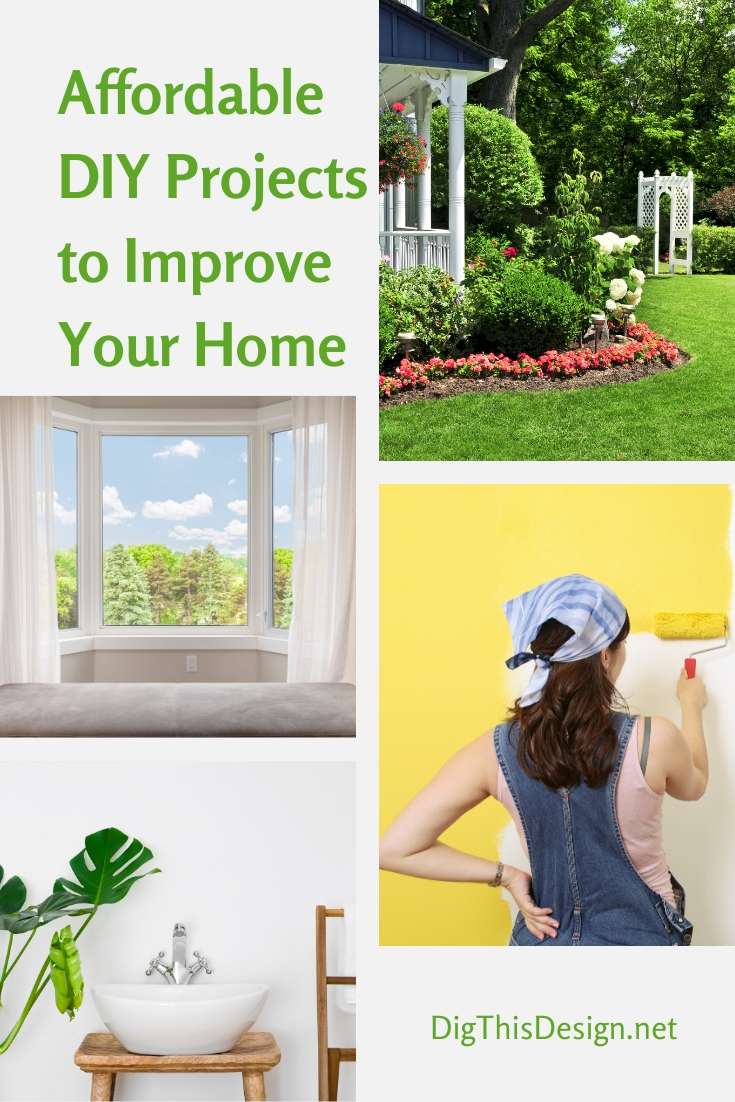 Spruce up the Front
When it comes to making improvements to the home, most people focus on the bedrooms and kitchen, forgetting that most people don't even see these sections of the house. What everyone sees, whether they live there, visit your home, or just pass by, is the front of your house. If the front of your home is looking particularly uninspiring, get into your front garden and get your hands dirty. Cutting the grass and adding a few pot plants is a simple way to give your home a makeover. Also, take a long look at your front door. Doors reveal more about the home than you might think. If yours is strong, colorful, and all-around impressive, it will make a statement.
Replace the Windows
Similar to the front of the home, the windows have a tendency to be overlooked when people are wondering how to make improvements. However, they're just as important as any other section of your home. Having the right windows can let in more natural light and also make a room feel cozier. This is because new windows allow less heat to escape compared to old ones. They can be inexpensive, too. Take a look at www.JacksWholesaleWindows.com/discount-windows and you'll be improving your home without breaking the bank. Once installed, the impact of your new windows will be subtle, but powerful.
Taking Care of the Walls
Since you walk by them every day, it's sometimes hard to see the state of disrepair that our walls can get themselves into. However, they're one of the simplest improvements we can make. Whether you go for an entirely new look or just give the old coating of paint a much-needed touch-up, you'll find that your home feels fresh. It's easy to do, it just takes a bit of time. Take a look at www.realsimple.com/home-organizing/home-improvement/painting/paint-wall and learn how to paint properly. Just make sure you pick the right color and you're good to go.
The Bathroom
No room the house takes a beating quite like our bathroom. They can be damp, they can get messy, and if you're not cleaning them as often as you should, it won't take long before its grimy and in need of a touch-up. The good news is that bathrooms generally don't need a complete overhaul. You can just replace the bits that need replacing. Even if you do change everything, the costs can be manageable since bathrooms are generally small anyway.
Images Courtesy of Canva.
Other Posts You Might Enjoy

Home Improvement – Ways to Revamp Your Home
The New Home Handbook; A Step by Step Guide
Why Home Renovation Often Cost More than Expected
Share This Story, Choose Your Platform!