Reddit is an application that allows users to subscribe to sections called subreddits that talk about specific topics. When you first sign up, you will have to wade through many recommended subreddits, and it might be hard to find good topics to follow.
However, if you're looking for tips to navigate life and make your overall experience more manageable, then this article is for you. We will discuss some of the best subreddits that are useful in getting through everyday life, from finances to home living, so keep reading to discover them.
Need Help Navigating Life? Here are 8 Reddit Threads for You!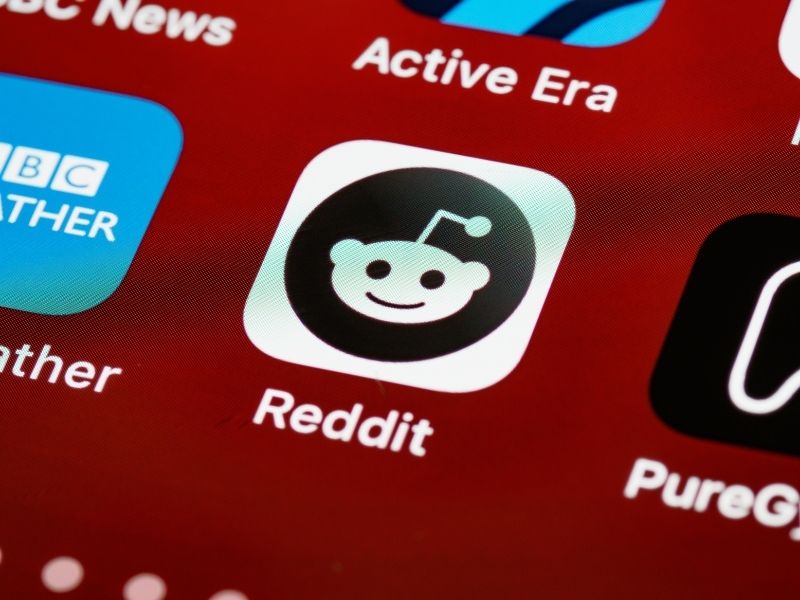 1. Simple DIY tasks.
Kicking off our list is an extremely important subreddit that everyone should be a part of. When I stumbled upon this subreddit, it had barely crossed 800,000 followers. For a subreddit to have this many followers, it must be providing beneficial information. This subreddit contains many tutorials for simple tasks in the form of videos, photos, and gifs.
It is a healthy community where people ask how to do things and are guided by professionals in the same area. The learning process is exciting as it spans various topics, from how to bake bread to how to change a punctured tire. If you love learning how to DIY stuff, then this is for you.
2. Improve finances.
This is another excellent subreddit for those looking to up their financial game. With eight million people, this sub focuses on giving advice on trading on the stock market and investing in stocks.
By joining this subreddit, you are part of a young community learning about the stock market. They do this by using Wallstreetbets slang and visual aids to learn about investing in stocks.
3. Home improvement.
Have you ever been faced with a difficult situation, for example, you bought a rice cooker, but you can't seem to understand the manual and know how to use it? This subreddit will be of help to you. The many threads about people asking questions ranging from home improvement to mental health will have you hooked in no time.
4. Simple life hacks.
As the name suggests, this is a place for teaching and learning hacks that help navigate life better. From simple hacks like how to boil water faster to complex fixes like how to keep your mattress clean, there's a lot to learn from this subreddit. Hop on to get more tips that are helpful to you now and in the future.
5. Form better relationships.
Everyone makes mistakes that sometimes hurt those around us. In this subreddit, you get to learn from others on how to form better relationships and improve on your current ones. From how to relate with your kids, your boss, or your spouse, there's a lot to learn from other people's stories.
6. Increase productivity.
Everyone can use a pat on the back, especially when feeling low. This subreddit is full of tips on how to get back on your feet and increase your productivity. From advice on being more efficient at work, dealing with children, and planning hacks, there's a lot to learn on this subreddit.
7. Looking at other's interior designs.
This subreddit gets you swooning over other people's interior designs. The posts mainly comprise people showing photos of the interior decor of their rooms. Of course, you get a lot of cool ideas just from scrolling through.
However, Reddit keeps a watchful eye on the posts, and only the best make to the thread. Amazingly, it has a following of over 500,000 people. So, you will Reddit will get a lot of insight and engagement.
8. Home improvements.
Despite being one of the subreddits in this list with the smallest number of followers, you find good decor gems here. It has 8,000 plus active members who are mainly homeowners advising on home improvements. If you're looking for expert advice on decorating your house and aren't sure about your decisions, this is an excellent place to start.
In conclusion.
These are just a few threads to get you started on improving your home and those around you. There are many other subreddits suited for different topics, from gaming to teaching, and even some share good advice on how to improve your life and grow both physically and mentally.
If you have any questions or suggestions, we always love to hear from you in the comments below. Also below are links to more amazing articles about ALL things DESIGN for your home or business.
Images Courtesy of Canva.
Other Posts You Might Enjoy:
How To Create an Effective Website Landing Page
Make Your Move Simpler By Using Technology
How to Help Everyone on Your Team Reach Their Goals
Share This Story, Choose Your Platform!