Do you consider yourself an avid gamer? Do you love online gaming of all types and genres? Is gaming your number one hobby when you're at home? If you've answered yes to these questions, it's time to give your hobby and passion a little love. How about designing the ultimate home gaming room?
Gaming often provides people with a way to relax, escape everyday stress, and socialize with others online. However, with the proper gaming room setup, you could actually enhance your experience and take your love of gaming to a whole new level. If you're ready to design the ultimate home gaming room, here are some basic tips you can follow.
Your Essential Guide to the Ultimate Home Gaming Room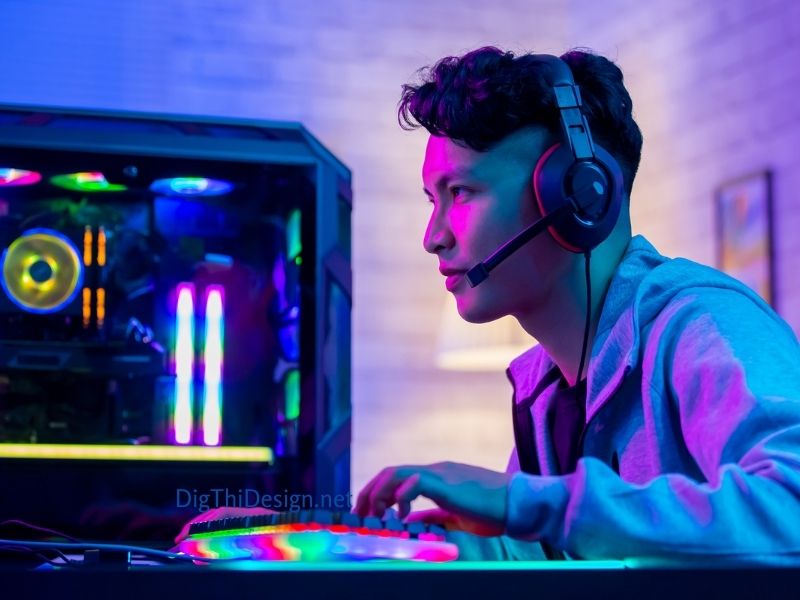 1. Start with a large computer monitor.
If you're the type who enjoys online gaming via your home computer, it's time to invest in a large computer monitor. Many of the games you'll find on the top gaming consoles can also be played on your home computer, as well as options like online casinos. Websites like allslotscanada.com provide access to all kinds of slots, which are perfect for at-home gaming. Having that larger screen will give you a chance to better appreciate the graphics, and it's just easier to sit in front of if you spend a large chunk of time gaming.
2. Comfortable and supportive seating is essential.
Another feature of the perfect home gaming room is to have comfortable seating that also offers support. You need to be able to sit for long periods of time without feeling uncomfortable or having aches and pains. While you can certainly invest in one of the high-end high-tech gaming chairs, you don't have to go that far. Even a normal couch or standard sized chair is perfect as long as it's comfortable for you.
Just as important as the comfort level is where you place the furniture in the room. You don't want to be too far from the television but, at the same time, you shouldn't be too close either. There is such thing as 'viewing distance' which gives an approximate distance to sit from the screen and it is based on the size of the television.
3. Sound quality will give a more realistic vibe.
With so much focus on the television screen size, sometimes the sound quality gets forgotten. With today's big screened televisions, you may find they don't offer the kind of crisp sound quality you're after. If that's the case, it's best to invest in a sound bar or a full surround sound system. This will give you much better control over how things sound, especially if you have an equalizer feature so you can adjust the different levels.
4. What about lighting?
The final tip is lighting. You don't want the sun to be shining in your eyes or causing glare on the screen while you're gaming. If you have windows in your gaming room, you're likely going to want to hang window coverings. These will allow you to control how much or how little light comes in the room.
Now all that is left for you to do is enjoy your new gaming room.
If you have any questions or suggestions, we always love to hear from you in the comments below. Also below are links that will take you to more fantastic articles about ALL things DESIGN for your home or business.
Images Courtesy of Canva.
Other Posts You Might Enjoy:
DIY Home Office: 5 Signs You Need a Desktop Replacement
6-Point Checklist: Creating the Ultimate Gaming Room
How To Choose The Right Chair For Your Gaming Room
The Ultimate Guide to Home Maintenance
https://digthisdesign.net/wp-content/uploads/2021/06/Your-Essential-Guide-to-the-Ultimate-Home-Gaming-Room1.jpg
788
940
Susan Daniels
http://development.digthisdesign.net/wp-content/uploads/2016/11/OLD_DigThisDesign_logo.jpg
Susan Daniels
2021-06-20 01:45:00
2021-06-19 17:13:19
How to Design the Ultimate Home Gaming Room