Moving houses is a part of life! Whether it's for educational purposes, migration or simply going into or out of a rented apartment, moving is a stressful task that takes lots of your time and money. But when the process is unavoidable, then why not accept it and learn better ways to do it?
Even when it comes to shifting homes, these moving hacks reduce a lot of your work and help you conveniently pack your belongings and move without much pain. Apart from these awesome ideas, there are also companies that offer furniture removals in Sunshine Coast like Enrights Removals who have the power to reduce your moving stress through their efficient services.
When you pack and move to a new home, the tasks are many. But it's always better to try new tactics. If this is something that you need to know, please continue reading for ways to make moving the easiest ever.
Make Moving the Easiest Ever with These 8 Life Hacks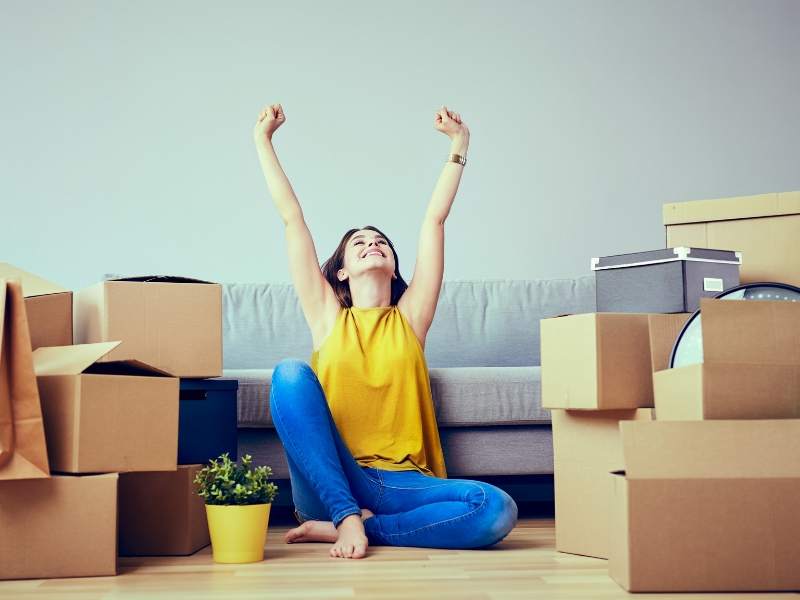 ① Let the Groceries Run Low
Are you thinking about how to pack the food supply you have at home? Food spills easily and gets spoiled if not refrigerated properly. So, instead, stop stocking inventories of food and let it run low so you don't have to pack as much food.
② Pack the Drawers As Is
Why stress about emptying the drawers and then filling it again after moving to a new place? Instead, while packing a drawer, pack all the drawer's content along with the drawer with a plastic wrap and move it in intact.
③ Hangers with Garments
Removing garments from the hangers and then putting them back can be a lot of work. Why not pack the clothes along with the hangers after securing it with an airtight plastic wrap?
④ Towels, Blankets, & Sheets
You have to pack the towels and linens too. In fact, folding, packing and unpacking the same can be a time-consuming task. Instead, use these items in packing your glass items or fragile items.
⑤ Use Buckets & Pots to Pack Small Items
Instead of wasting boxes, use your pots and buckets wisely. Fill them with small items and then secure them tightly for easy packaging.
⑥ Color-Code Your Packing Boxes
The best hack for moving is packing each room's stuff in separate boxes, and color code each box and label. This color-coding hack helps you manage everything easily and in a super-fast way.
⑦ Packing With Books & Papers
If you are worried about your precious antiques and gadgets getting broken, simply pack them with your books and papers to protect them.
⑧ Use Socks & Gloves for Packing Protection
Use your socks and gloves to pack your batteries, jewelry and other items that need padded protection to save them from damage during the move.
Make Moving the Easiest Ever!
Aren't these hacks super awesome? They'll help you move your stuff faster and efficiently and won't even consume much time and energy. So, which of these do you plan to try?
How to Find the Best Neighborhood to Buy a Home in Ottawa
Here are 3 Things the Landlord Insurance Will Do For You
5 Natural Hair Dye Alternatives You Need to Try
Everything You Need to Know About This New Kitchen Worktop Related Range
Share This Story, Choose Your Platform!