Moving is always a stressful experience, but it can be even more intense if you're moving to another state. The long-distance relocation process is full of challenges, especially if you do not know what steps to take.
There are various reasons for people to relocate. According to Pew Research Centre Survey, 22% of US residents moved to different places due to the pandemic in 2020. Some people relocate to another place to seek better job opportunities, while some relocate to live with their families.
Whatever the reason for your relocation, one of the most important things to consider when moving across state lines is getting your valuables safe from one location to another. To do so, you must hire a good quality moving company that will provide you with all the services needed for a smooth relocation experience.
7 Things to Look For in a Moving Company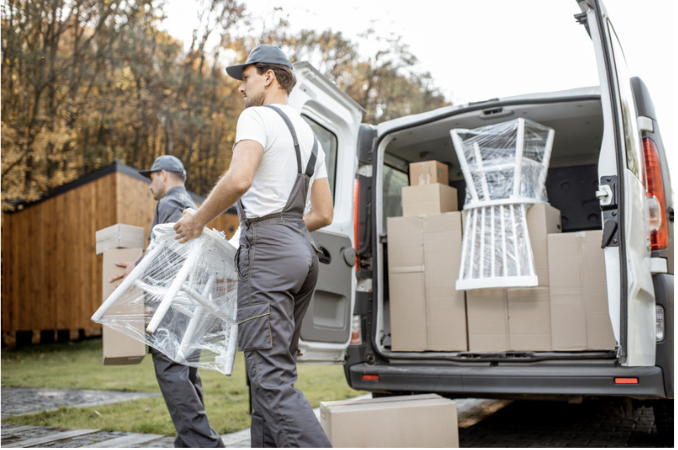 Below are some tips to consider while choosing a moving company for relocation.
1. Check Reputation and Reviews
Once you've decided on a moving company, it's time to do your homework. First, look at the company's website. Does it have a customer testimonial page? Does it offer customer service email addresses or phone numbers? Do they have an extensive FAQ section that answers your questions regarding their services and pricing?
If they do not have this information readily available on their site, you should ask for it before hiring them. For example, if they are reluctant to give out contact information or take too long to respond to emails, that could be a red flag for you. 
Be sure to check local moving companies too. For example, If you are shifting from San Diego to Los Angeles or any other state from California, you will need a reputed San Diego moving service.
The moving service should be reliable and comply with interstate policies. 
When it comes to trustworthy movers in San Diego, Finch Moving Company is worth your consideration. They've been operating in the moving and storage industry for years, which means they offer unparalleled expertise. Their skilled moving professionals leave no stone unturned to ensure a frictionless relocation experience for every client.
2. Safety Management
Safety management is an essential part of the moving process. It's a reflection of the company's culture, and it should be a priority for all companies. Safety management is so important that it's included in the federal transportation regulations under 49 CFR 393.100(a)(1).
This regulation states that every motor carrier shall have a written safety program that "provides for the safe operation of its vehicles. In addition, it needs to address items such as driver fitness, employee qualifications, and training to ensure they are qualified to operate safely without fatigue or undue stress.
3. Professionalism
According to Statista, there are around 18,500 moving and relocation businesses in the US. These businesses help people move their goods from one city to another or state to another. This business has gradually increased since 2019.
Professional movers will,
Be courteous and respectful of your property

Be prepared and organized

Be on time, or at least give you a heads up if they're running late

Use the right equipment for the job

Communicate with you throughout the process
4. Transparency
Transparency is one of the most important factors when choosing a moving company. You want to be able to trust your movers, and transparency is one of the most effective ways they can build that trust.
It starts with clear communication. A good mover can answer all your questions, even if it means sending you a link or emailing you additional information about something you're concerned about. They should also ensure no hidden fees or costs are associated with their services.
Pricing should also be transparent. If there are any additional charges, ask them why and make sure it's worth paying for.
5. Insurance Policy
You must ensure that the moving company you hire has an insurance policy. In addition, it is essential to ensure that your belongings and personal effects are protected from any damages that may occur during transportation.
 Different areas may have different insurance policy regulations. Check them out thoroughly before packing up your bags.
6. Make Sure the Moving Company Has License and Permits
A license is a legal document that shows the state has approved the moving company to operate as a moving company. A permit is a legal document showing the city or county has approved the moving company to operate in that area.
For your belongings to be insured, you must use a licensed mover. If the mover's license expires within 30 days or does not display an up-to-date address for your move, check with your state's Department of Transportation (DOT) Consumer Affairs Office before hiring them.
7. Any Additional Services the Moving Company May Offer
You can check out with your relocation service providers for additional services, like,
Packing, Unpacking, and Materials

Moving Tools

Transportation of Pets

Moving Insurance

Consolidation of Shipments
Conclusion
As you can see, moving can be a stressful process. You must have the right movers on your side, so everything goes smoothly. The above-listed points should help you identify which moving company will be able to meet your needs and provide dependable service.
Other Posts You Might Enjoy
Packing Tips for Moving Easily
Cleaning Checklist for Moving Out
How to Organize Your Move to Another State
Share This Story, Choose Your Platform!