Before having people over, it can seem as though there are a million things to get done. Whether it is a holiday dinner, a birthday party for the kids or just a friendly get-together with a few friends, it is easy to become overwhelmed with all of the planning and preparation. Aside from the guest list, the food, the entertainment and everything else that a good party includes, you will also want to ensure that all of your home fixes are done.
Unfortunately, many of us look over this last element until the last minute. We find ourselves scrambling to remove clutter and mop the floors just before the guests arrive, that any serious home fixes would be completely out of the question. Even home improvement professionals and interior design specialists can struggle with the same types of problems if not given enough time to work.
But not to worry; whether you specialize in home design, web design or nothing resembling design, there are a few quick and easy home fixes that can help your home shine before the gathering. This guide contains a few simple home fixes that anyone can perform– no matter their level of experience or expertise– to ensure that the home is in tip-top shape by party time.
A Guide for Quick Home Fixes
1. Quieting Squeaky Door Hinges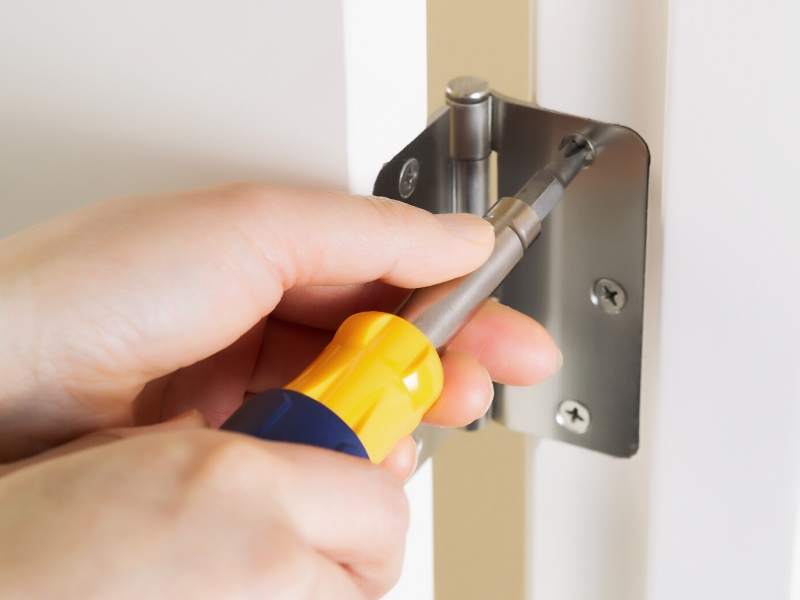 No one likes that annoying and relatively creepy sound of a squeaky door. Although it might not make or break your party, it can definitely put a damper on things. In order to quiet the noise of your door hinges, simply get a can of WD-40 from any hardware or department store and spray it on said hinges. If you do not have time for a store run, you could use petroleum jelly as a temporary fix.
2. Removing Bathtub Stains
Depending on the type of gathering you have your bathroom may see multiple visitors throughout your party. An unsightly stained bathtub can definitely be a problem to the image of your otherwise pristine home. To clean tough stains in the tub, combine equal parts cream of tartar with baking soda. Add enough lemon juice to make a paste and rub the mixture onto the stains with a dry cloth. Let this sit for around 30 minutes then rinse it off with water. Some tub finishes come with strict manufacturers' care instructions that should be followed.
3. Repairing Peeling Wallpaper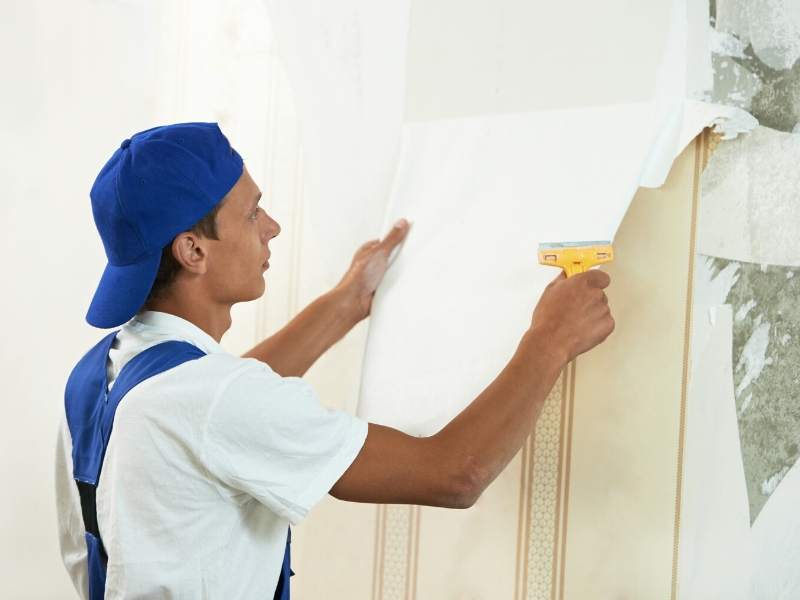 Wallpaper has come back in a big way, but peeling wallpaper gives the impression of a house that is not well cared for. To remedy this issue, take a knife and smear wallpaper paste onto a piece of regular writing paper. Rub the paper against the underside of the area of the wallpaper that is peeling. Then simply rub the wallpaper against the wall and slide the writing paper out. You can use a clean cloth to smooth away any bubbles.
4. Fixing Floor Squeaks
Back to the subject of annoying squeaky things, a noisy floor will be even more troublesome and more noticeable than door hinges. Of course, actual repairs will take serious work, but you can temporarily quiet the noise before hosting. Sprinkle some baby powder or scentless talcum powder of the squeaky area and it sweeps it across the cracks on the floor.
5. Renewing Flattened Cushions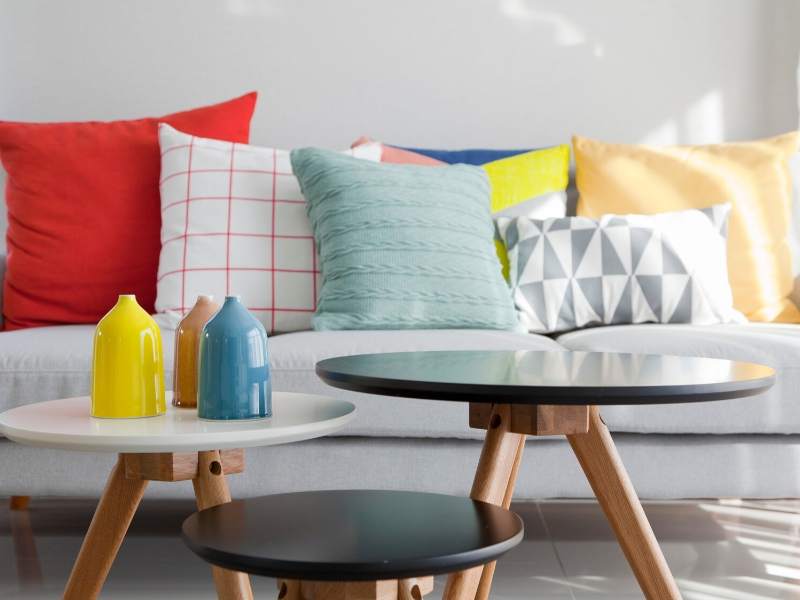 While this may seem like the simplest solution on the list, it can have the most significant impact. Everyone will see your living room furniture almost immediately, and this slight imperfection can put a damper on the appearance of the home as well as the comfort of your guests. To avoid this, lay the cushions out in sunlight for a few hours. The sun will help to evaporate the moisture that gets into the cushions which causes them to flatten. Make sure to flip them over halfway through and make sure you don't leave them any longer than six hours. If left out too long, the sun can cause the fabric to fade.
Images Courtesy of Canva.
Other posts you might enjoy:
Selling Your Home – How to Make it Market Ready
DIY Home Energy Audit Could Save You Money!
Things to Consider Before Tackling a DIY Project
Share This Story, Choose Your Platform!