Moving day is daunting to most people so if you get uptight simply thinking about it, you are not alone. Do you know that moving is one of the top 10 stressors that humans experience during their lifetimes? The basic reason behind this is that humans are more connected with their immediate environment than most are aware. As a result, it causes stress for us at intrinsic levels to leave and go to a new place.
However, there are steps to take that keep us in line with our goals and lessen the anxiety of moving. Here are 5 steps to follow for a smooth transition in your next move.
Moving Day • 5 Steps to a Smooth Transition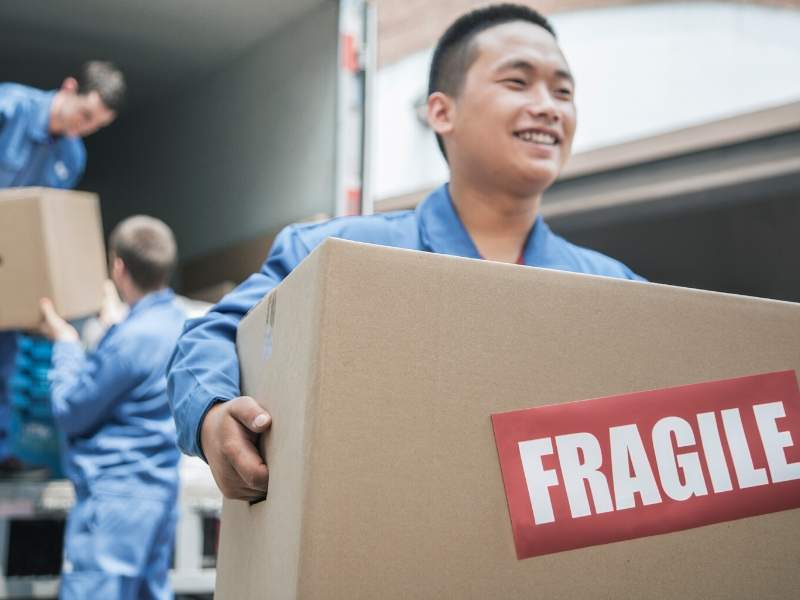 Step 1. Select a Professional Moving Company
Start over a month out with your research into professional movers in your area. Ask your neighbors and co-workers for personal recommendations and get online and read reviews of each company under your consideration. Then narrow it down to the most highly recommended and do your phone calls for estimates and reservations. Some moving companies have online services that give you estimates and also take your reservations.
However, we highly recommend that you make at least one phone call after your online estimates and reservations have been made. Do this so you understand completely about the range of services, where and when to expect the services, and any other questions that pop into your mind. So be sure that when you make your order online, you also have a company phone number to speak directly to a representative.
Step 2. Perform a Detailed Audit
Next, do a complete audit of all of your household items. This is a time-consuming step, but it is the most important step for a smooth transition. We suggest that you take your time and be as thorough as possible. Include details in your inventory such as item descriptions, conditions of the items, the value of the item, or the replacement cost. Remember to categorize by room to help your movers deliver your boxes to the correct room at your new home.
While these types of details take more time upfront, you will thank yourself during the move and after the move when you unpack. When you take the time to do a complete inventory you save time and afford yourself less stress in the long run.
Step 3. Clear Out Unwanted Items
Next, get rid of anything that isn't of use to you anymore. There are many ways to disperse unwanted items. To get started, you might want to rent a dumpster and have it in place before and during your moving day. We recommend the services of Eagle Dumpster Rental as they are experts in decluttering.
Other ways to clear out unwanted items are donations to your favorite charitable cause, host a giveaway in your front yard or have a yard sale, and also consider a trip to your nearest recycling centers. It is worth noting that some recycling centers pay for materials and moving is expensive, so grab that extra cash if you can.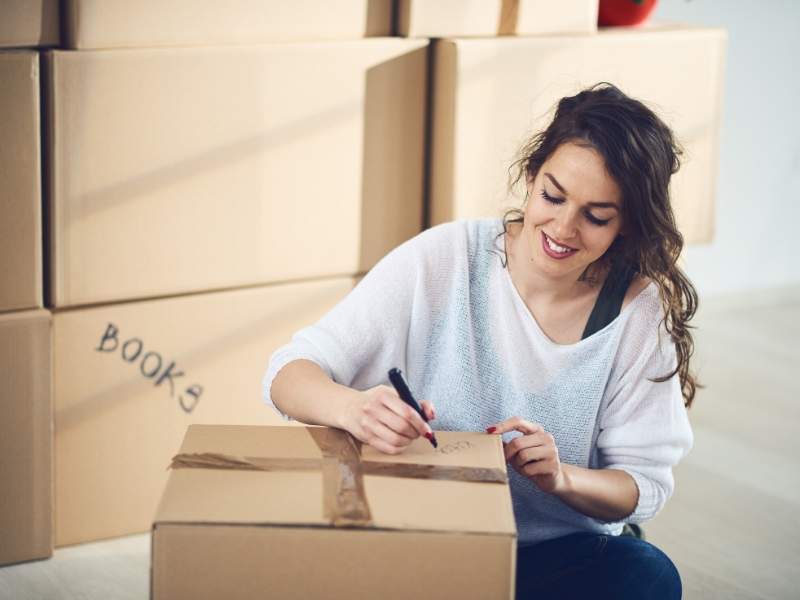 Step 4. Tape • Boxes • Packing Materials
You will never have enough moving day supplies, so don't cut yourself short in midstream. Determine your needs by your detailed audit from Step 2 above. Also, consider the purchase of excess quantities for oversights and emergencies. You cut down on material expenses with quantity purchases at Lowes, Home Depot, or other home stores. If you depend on your movers for materials, your expenses will sky-rocket.
Another way to cut down on material expenses is to pick up boxes from the local liquor store. These types of smaller boxes are great for packing the extra fragile items. When the smaller box is secure, you can then place it in a larger box for transport to give it the extra protection it needs. This keeps your moving boxes uniform in size which makes loading and unloading trucks much easier for your movers and safer for your items.
Step 5. List • Pack • Label
Using your detailed audit from Step 2 as your list or as data from which to create your list. It's always best to organize lists by room and also indicate on the list which room the items will be moved into at your new home. As we said above, it's important to include descriptions for each item and in the case of loss or damage, be sure to include the value. This list will be invaluable if you need to file a claim with your insurance company.
Then, apply your labels. Make labels for room and content. Some people use numbering systems successfully but even those start out with a detailed inventory. Use labels that are big enough so that they are easily viewed from different angles, viewing distances, and sides of boxes. For the sake of organization, we suggest that you label the side of the boxes, not the top so you can read it when they're stacked.
Finally, it's time to tape the boxes. Here are a few tape tactics you might find useful.
Use red packing tape on the boxes that hold your essentials. This makes it easier to unload and unpack them first.
Use quality packing tape. If you buy the economy brand you will use at least 3 X as much tape to adequately secure your boxes so no savings whatsoever.
Give Yourself a Big Pat on the Back
Moving day is a challenge even for the most seasoned movers. However, with these steps, strive to create an experience of organization and harmony for your move. To recap these steps; do your research for a reputable moving company, perform a complete inventory, disperse unwanted items, gather ample supplies, then list, pack, and label. Before you know it, you will be moved and settled into your new beautiful home.
Images Courtesy of Canva.
Other Posts You Might Enjoy:
Antique Furniture Moving; 3 Things You Need to Know
5 Things You Can Do With Excess Construction Materials
5 Ways To Prepare Your Home for a Cozy Winter
Share This Story, Choose Your Platform!