Clothes dryers are regularly used household appliances, and from time to time they can overheat, making them a potential fire hazard in your home. While certain causes of dryers overheating are more common than others, some require a fast resolution. In this post we asked the experts at, https://www.oxfordappliancefix.com/, to talk to us about the three most common reasons why your clothes dryer is acting this way and how you can resolve the issue:
3 Fix-It Tips for an Overheating Clothes Dryer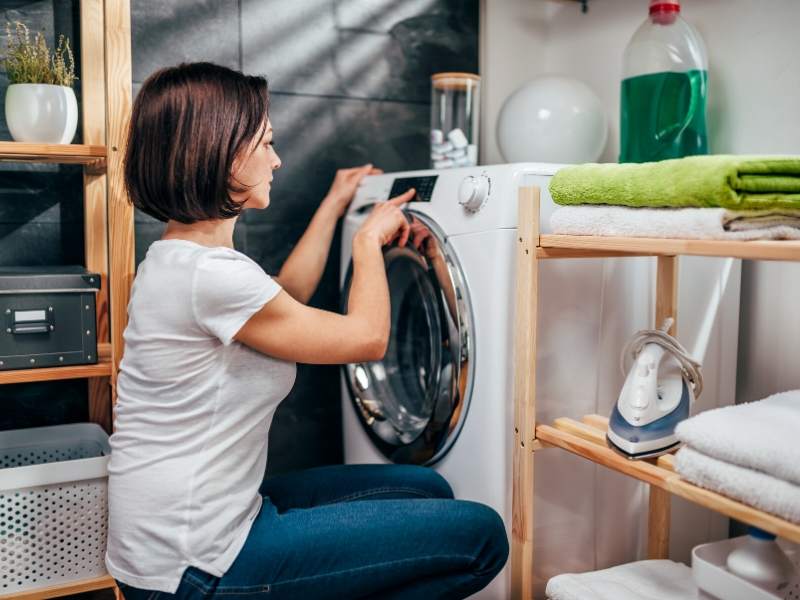 Restricted Airflow
Perhaps the most common reason why dryers overheat is that the airflow to the machine is restricted. If the internal air duct within your clothes dryer is blocked, hot air is going to get trapped inside the drum. This can be very dangerous and cause a fire. To resolve this issue, look into your lint filter and make sure that there is no material clogging it. If you leave your filter this way, it can eventually lead to the burning and melting off your clothes in the drum.
Just before you return the filter to the machine, use your vacuum cleaner to ensure that the slot is cleared of any debris or lint that wasn't picked up by the filter. Another thing you can do is when the machine is turned on, go outside your home and see whether the duct system is pushing air outside your vents. If not, then this is a sign that your duct system is the reason behind your dryer's overheating issues.
Faulty Heating Element
Another reason you may have to conduct quick dryer repairs is that you have a faulty heating element. The tumble dryer heater element can move or warp as time goes on. When shifted, it can come into direct contact with the drum, which can cause this area to heat up significantly faster and hotter than usual.
A technique you can use to find out if your element is suffering from a fault is by using a multimeter. To do this you must first ensure that your machine is turned off at the mains. You will then need to calibrate the multimeter. If your dryer's reading is not between 20 and 50 ohms, then you have an issue. The heating element repair will require a dryer repair service.
Faulty Cycling Thermostat
If your machine has a cycling thermostat, this is the part responsible for turning off the dryer heater (heating element), before temperatures rise to a potentially hazardous level. It's a small metal device that is located at the back of the tumble dryer which can produce a considerable amount of heat when faulty. When broken, the thermostat can stop doing its primary job, which is detecting heat.
To discover whether your machine's cycling thermostat needs replacing, cover all the basic areas first, to be certain it's not another issue. Inspecting your vents, drum seals and blower wheels are a good place to begin. If all these areas seem in working order, remove the back of the clothes dryer and take out the cycling thermostat. Make sure the machine is turned off at the mains before doing this. To replace this element, you will have to buy a new cycling thermostat and place it back where you found the old one. This can stop your dryer from overheating.
If you're unable to resolve any of the issues above, or if you just feel uncomfortable working with something electrical, you may want to book a tumble dryer repair service.
Images Courtesy of Canva.
Other posts you might enjoy:
Winter Improvements: 5 Easy Tips
6 Top Home Upgrades for Best Return
7 Tips for a Cozier Home This Winter
Share This Story, Choose Your Platform!