Like many business owners, we get busy doing business and our offices become cluttered and inefficient. It's important to have a well-organized office for the best productivity. It is also important to have an aesthetically pleasing and updated design style whether for clients or employees to feel comfortable. I recommend to busy business owners to consider hiring a design professional that can help facilitate every aspect of your much-needed upgrade; with the expertise to execute all stages of redesigning including the planning stages. The following are design tips to help you improve your office space.
5 Design Tips for Improving Office Space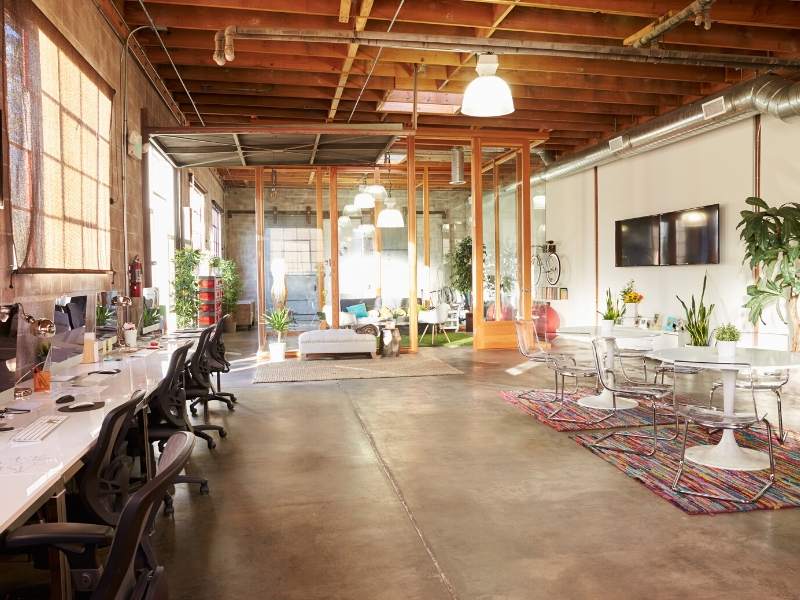 Upgrade Lighting
Lighting in an office has been shown to have an effect on the general mood and atmosphere of the place. Bad lighting can lead to employees feeling tired which would affect their productivity. Working with a lighting expert would be advised as they can help specify lighting to hit the spaces correctly and choose the proper color of light to avoid not seeing true colors in the room.
Sufficient Storage
Making more storage available works wonders for both organization and an improved sense of spaciousness. You can really supercharge this idea by investing in electronic document scanning services, which will make your room-full of files as compact as possible by placing all the information on secure hardware. Work with your designer who can space plan your whole office for a more efficient outcome.
Ergonomic Office Chairs
There isn't a single activity in the office that employees perform more often than sitting. To this end, ergonomic office chairs that provide lumbar support are great investments. A Sit-stand desk is becoming popular in offices to avoid sitting too long which can cause unhealthy effects to employees. You might consider consulting with physical therapists who can interview the staff and make recommendations.
Simplify Computer Stations
If you still have computers with large towers, multiple cables, and sizable peripherals all strewn about, then it's time to get with the times and upgrade. These days, you can get twice the computing power at about a third of the size. To start with considering the popular All-In-One options. Consisting of a large, thin monitor, keyboard and mouse, these computer systems clear your workspace without affecting your needs. Make the keyboard and mouse both Bluetooth, and you cut down on the clutter even more. In addition to greater desk-space efficiency.
New Paint
This is a full makeover; by having a professional commercial painting job done, you have the potential to change the look of the entire office with one single action. Have your furniture and cabinets selected first, so that you know what tint of color will complement them.
Creating a better office space starts with improving the atmosphere. The above design tips are a good start and should have you well on the way to making it a place of employment that people look forward to coming into every morning.
Images Courtesy of Canva.
Other posts you might enjoy:
Designing an Architectural Office – What You Need to Know
Feminine and Functional Office Spaces
Designing a Small Home Office – Tips on How to Improve It
Share This Story, Choose Your Platform!