It's no secret that men love their garages. Most see it as a safe haven where they can tinker away to their hearts' content with the car or take refuge from the everyday stresses of family life. These days a lot of people don't garage their cars at night meaning you can take that one step further. A man cave in the garage is the perfect place to relax and escape the stresses of daily life. If you're looking to turn your garage into the perfect man cave, you'll need some basic supplies and a little bit of know-how. But don't worry – it's definitely doable! So we thought we would take a look at some of the things needed to turn your garage into the man cave of your dreams.
How to Turn Your Garage into the Perfect Man Cave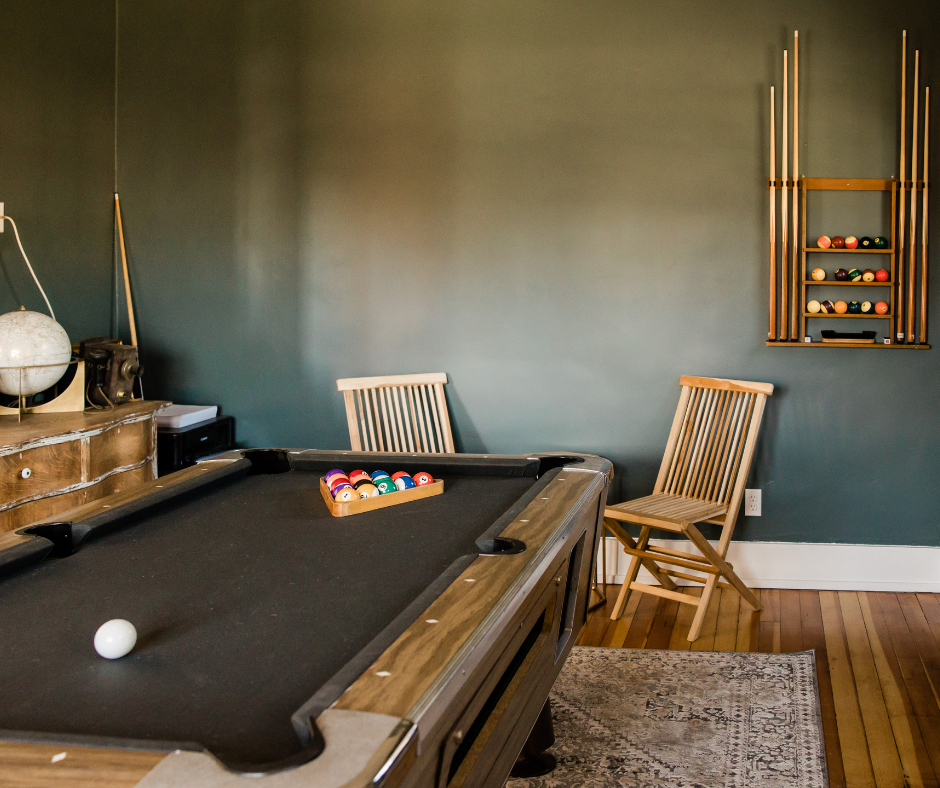 Make Sure it is Warm and Dry
Let's be honest there is no point in having a man cave if it is too cold to use in those dark winter months. So, when designing your man cave it is important that you sort out the heating. Now a garage is not like many interior rooms in the house in that it has an external door that is likely to be susceptible to draughts. One way to eliminate this problem is to make sure your garage door in Wigan is well insulated which will not only protect you against draughts but will also prevent heat from escaping meaning the room will remain warm when you need it most.     
Add a TV and Gaming System
There are a few reasons why you should put a TV and gaming system in your man cave. First and foremost, it's a great way to relax and escape the stresses of daily life. When you have a man cave, you can spend hours playing your favourite video games or watching your favourite sports without having to worry about anyone bothering you. Second, it's a great way to entertain guests. You can have friends over to watch the big match or just chill for the evening. Third, it gives you an excuse to buy new electronics. Every man needs a good TV and gaming system, right?
A Mini Fridge or Drinks Dispenser
A mini fridge is a great addition to any man cave. It's perfect for storing drinks and snacks, so you don't have to leave your man cave to get them. Plus, it's a great conversation starter – everyone loves talking about their mini fridge. Let's face it everyone loves a beer or glass of wine while watching their favourite sports or films. If you are feeling more ambitious and your budget allows you could even install your own bar with a couple of draught beer options.
Choose Some Nice Furniture
Every man cave should have somewhere comfortable to sit so it's important that your furniture is comfortable and there is enough for visitors. There are plenty of bargains around that will allow you to furnish your man cave to your tastes without breaking the bank.
Decorate the Walls
Decorating the walls with manly things is a great way to make your man cave feel like home. Hang up memorabilia from your favourite sports teams or bands or add some wall art that reflects your interests. You can also hang up tools or other equipment that you use regularly. If you're a handyman, this is a great way to show off your skills.
The tips we have outlined above are just our ideas, but hopefully, they will help if you are considering building your own man cave. Just remember it's your space so make it exactly how you want it. 
Other Posts You Might Enjoy:
Ideas to Help Adorn the Man Cave
Practical Spaces from a Garage Conversion
Tips for the Empty Nester Home Makeover
Share This Story, Choose Your Platform!