Let's face it, the kitchen is the heart of the home. No one wants to be stuck in a formal dining room; it's exclusionary to where the action is, the kitchen. Back when I was growing up the kitchen maybe had a small dinette, but every home had a separate formal dining room. In today's modern home designs you will find most kitchens are eat-in kitchens and the separate dining room is kind of falling out of style.
There are many different options for the eat-in kitchen design to fit everyone's needs. Let's visit some of the more popular ways to design dining into your kitchen.
Today's Eat-in Kitchen Designs for Modern Families
Banquette Dining & Seating Style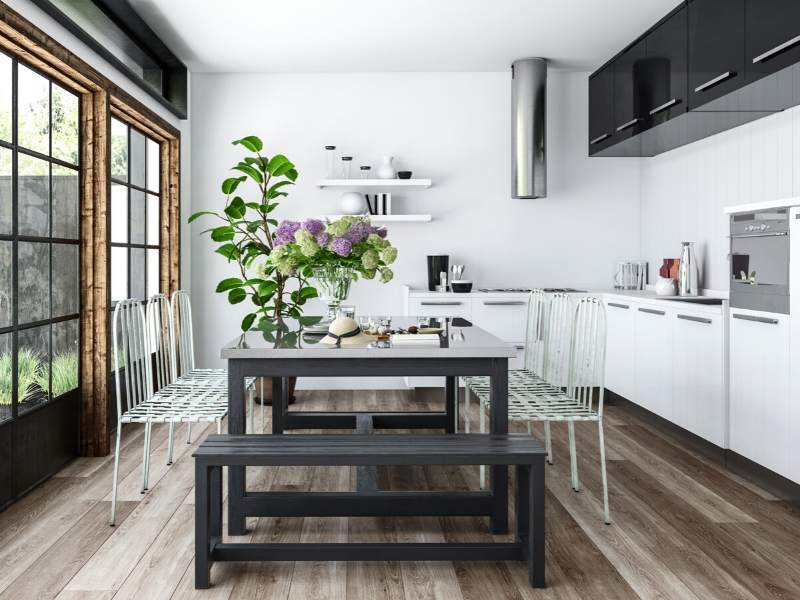 Banquette seating has always been popular but has evolved to fit the trend in the eat-in kitchen designs of today. Depending on the amount of room you are working with a banquette can be as simple as carving out a corner or integrally designing it into the back of a peninsula or island. Sometimes all you need is a wall to apply a settee to tables and chairs. The fabric it requires allows you to really pop colors and style.
Full Dining Table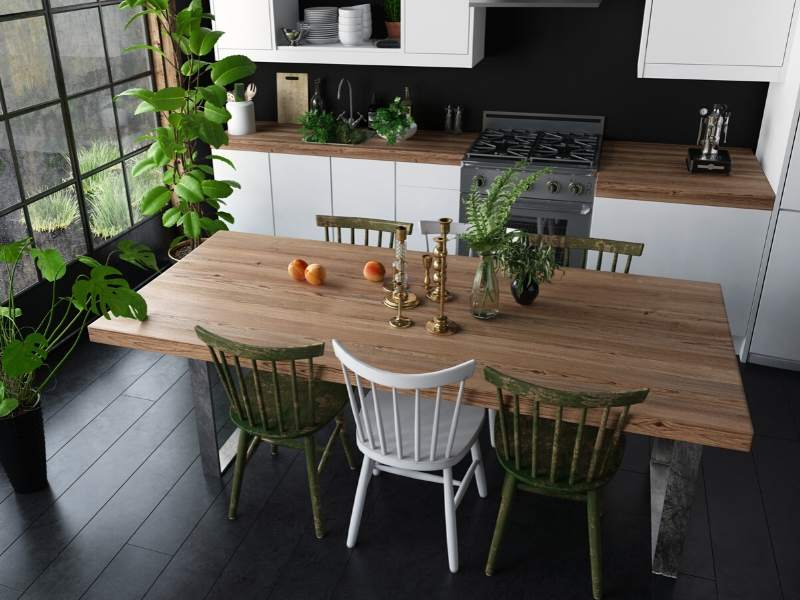 The full dining room table design takes a large amount of space to execute. This design works great for multi-purposing the table as an additional workspace. This design works well for a large family with children. The table can be used as a homework spot or project work making the kitchen a multi-tasking room for the whole family.
Integral Dining Table Designed Into Island
There are several ways you can design a dining table integrally into an island. The open kitchen design concept makes this option extremely popular in today's kitchen designs.
Eat-in Kitchen Island Design
Having the dining at the same level as the island height creates a social gathering spot. The kitchen is the room where everyone wants to hang out. This design fits how many people live today. There are options to raise the seating area to bar height or lower it for dining height while still being integrated with the island. The lower height works well with someone who may be confined to a wheelchair. For more island seating designs check out this post.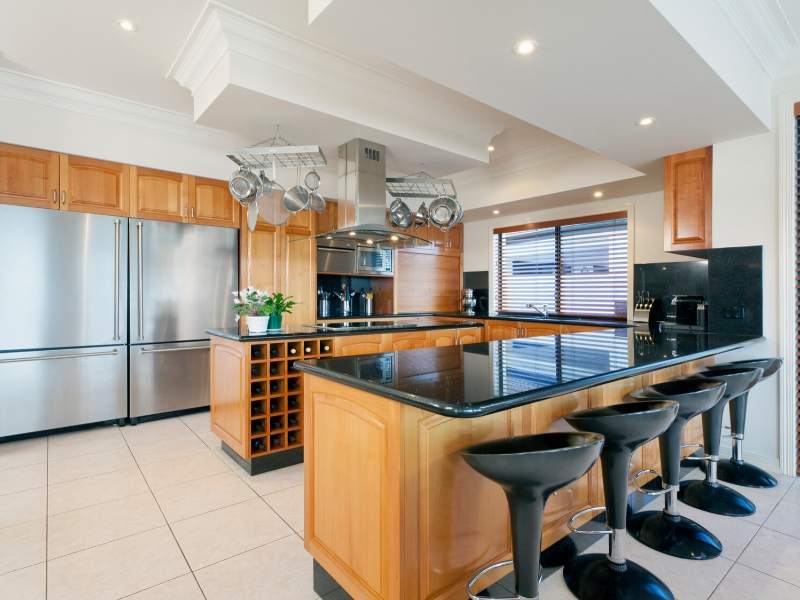 The double island concept is one of my favorites designs. The middle island is a work zone while the outer island is for entertaining and dining.
Again, everyone wants to gather in the kitchen. It's a place where many memories are formed and the dining room table has always been the place where families share their day's events, why not combine the two rooms for the best home design.
Images Courtesy of Canva.
Other Posts You Might Enjoy:
Planning Great Seating for Kitchen Islands
Kitchen Designs – The Biggest Mistakes to Avoid
Make Your Kitchen the Hub of the Home
Share This Story, Choose Your Platform!