We are sometimes faced with giving up space in our home. Sometimes we welcome new additions to the family, other times we need to re-invent a space to better suit our needs. If we take on the project with the organization at the forefront of our efforts, it can be a satisfying experience.
Learn how professional organizer, Linda Latta, created spaces where there appeared to be none in order to empty her master bedroom and move into her office to make room for a renter.
From Master Bedroom to Mistress of My Home
Last year, I downsized. I moved from my master bedroom with a walk-in closet and bathroom to the guest bedroom/office and guest bathroom. The change in living arrangements allowed for extra rental income but there were some challenges I needed to overcome.
Spare rooms generally serve as guest bedrooms, offices, exercise rooms, etc… but, they also double as a space to put "spare" stuff, and mine had accumulated about 15 years of stuff. Many things needed to just go, while other things found new homes.
I needed a home office. So I created a computer workstation in my kitchen. I borrowed some counter space to place my printer on. The table has two small drawers, which is enough for some notepaper and other small office supplies. The workstation has not compromised my cooking space or eating area.
Think about your office. How much space do you really need? Do you have bookshelves and file cabinets? Computers, smartphones, and tablets have freed up the need for address books, files, paperclips, paper in general. Maybe that office can be converted to a yoga room, playroom or you can start getting some extra income too by renting it out.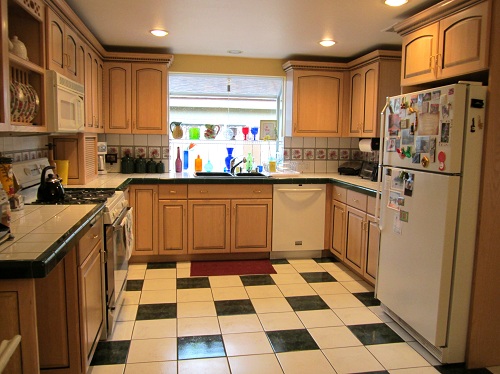 The items in the file cabinet are now in a storage box on my closet shelf. I hope to scan some of that paperwork into the computer sometime soon. Camera and computer accessories like USB plugs, photo paper, and chargers are stored in clear shoe boxes.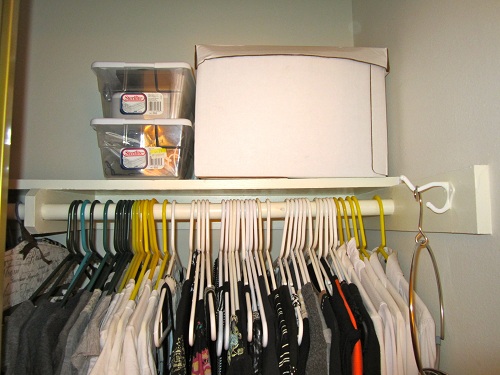 Consider your spare room. Is it a catch-all room? Are you getting the most out of it? By making a change, that room may offer you some "spare change."
Linda Latta, Organizer, De-Clutter & Thou Art Free
How have you been able to create needed space in your home using methods of the organization?