Space design ideas for your office need to satisfy if you're looking at attracting and keeping top talent from your publishing agency. Over the years, work culture has developed immensely and what used to define the traditional workspace is no more. Therefore, it's being replaced with revolutionary design concepts that stimulate creative collaboration, facilitate functionality, and promote a less stressful work environment.
Top Space Design Ideas to Start Your Publishing Agency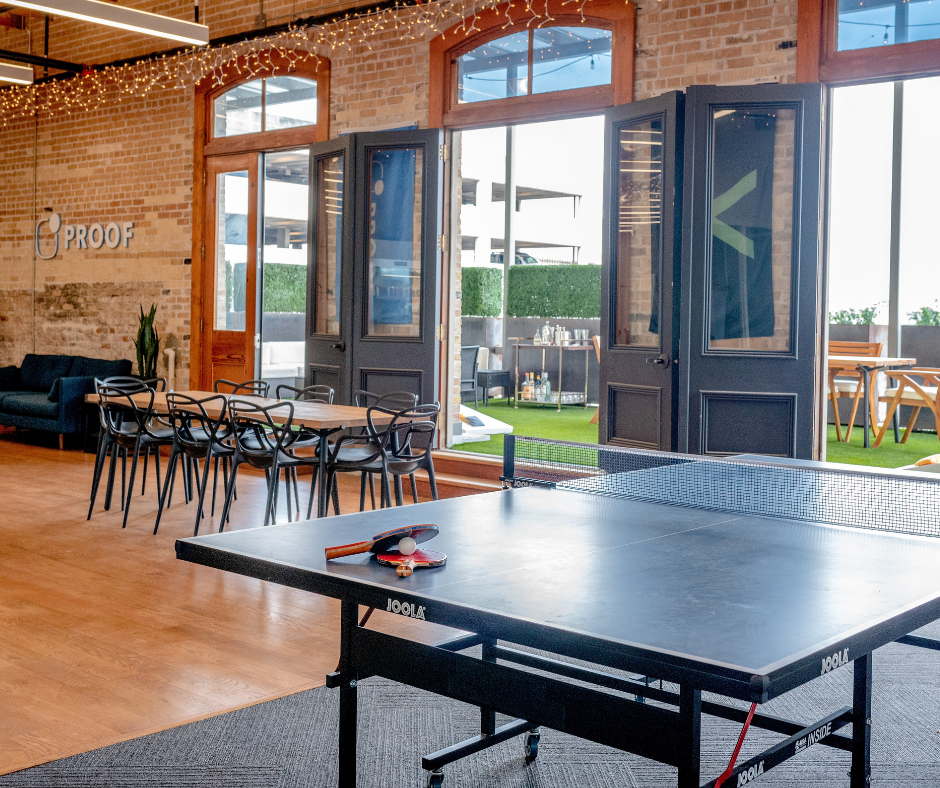 Why a Good Design Space Matters
Talent acquisition and retention
The design concept of a business can boost the morale of your workforce or diminish it. Given that you're looking at putting together a formidable team of talented employees, you'd want to create a well-designed workplace that allows for optimal performance.
When employees are in an atmosphere where they can move with ease, collaborate seamlessly, and have spaces to relax, they'll be more productive. Similarly, inspiring settings are crucial when you're running a business that depends on the creative input of your workforce.
2. Promoting your business brand
The office design you adopt goes a long way in reinforcing your business brand, as it reflects your values. For example, an advertising agency wants to reflect the nature of its business by simply looking at its office design concept.
Additionally, the office will be a point for customers and other stakeholders. Therefore, you would want to make it an inviting space with a striking visual appeal.
3. Enhance business productivity
Many businesses depend on the output of their teams to generate revenues. A motivated workforce is an enormous boost to business performance. A well-designed workspace can work wonders in lifting the morale of your employees, resulting in the improved overall performance of the business.
Furthermore, you'll save on power bills when you incorporate energy-efficient components into your office design. For example, open windows that allow natural light into your premises will positively affect the cost of power. Lower operational costs translate to improved margins.
Best Design Ideas for Your Recent Publishing Agency
An open floor design concept
Open floor plans are rapidly gaining popularity in many office designs. Fewer walls mean enhanced views across the entire workspace. This promotes collaboration, as it becomes easier to navigate the office space. Also, it's cheaper to build as you'll be putting up fewer walls.
2. A home away from home
The workplace is often associated with stress and anxiety arising from work-related pressure. Therefore, offices with a hint of the home environment help employees to keep their cool and feel at home. For example, cozy seats make it fun to bond, brainstorm, and socialize with colleagues. Kitchens create spaces for informal interaction among workmates.
3. Integrated technology
The workplace has become a massive communication hub because of technology. An office space design idea that allows your publishing agency to optimize communication and collaborative tools improve how the work gets done. For example, a modern office will feature mounted projectors, bright screens, and Wi-Fi connectivity. In fact, diverse technology in the workplace will enhance productivity.
4. Ergonomic space design ideas
The modern office is incorporating ergonomic workstations that are healthier for employees. Many employees spend a vast part of the day sitting. Uncomfortable seats would have a negative health impact on your workforce and affect their performance. Besides the health benefits, investing in ergonomic furniture promotes creativity and alertness and reduces stress levels by eliminating discomfort.
Should you require funding to purchase ergonomic furniture (and other fundings) for your publishing agency, there are many small business loans, including accessible ITIN loans from Fintech lenders.
5. Collaborative workspace
A collaborative environment is quickly replacing the traditional individual space office design. This concept flattens walls across personal and departmental barriers in the office, thus promoting collaboration. In a collaborative environment, you'll stimulate creativity and cooperation between workers and departments for enhanced productivity.
Other Great Trends: Design that You Can Apply
Multifunctional spaces
Work with the psychology of color
Incorporate natural materials
A biophilic workspace with live plants
Conclusion
After all, well-thought-out office space design ideas are an asset to your business. It helps promote your brand, improve productivity, and motivate employees. Workers are increasingly excited about workplaces that enhance communication, stir up creativity, and help them relax. Regardless of your budget, you pull off an impressive design for your startup publishing agency. You can also explore such funding options as affordable ITIN loans to execute your office design today.
Other Posts You Might Enjoy:
4 Easy Rules for Designing a Home Office
6 Expert Tips for Redesigning Your Office Space
3 Tips about How to Start Your Home Renovation Like a Pro
Share This Story, Choose Your Platform!