In the spirit of St. Patrick's Day I'd like to share my avocado drizzled, deviled egg recipe. I love this Paleo recipe because it's easy to make, requires simple ingredients, and it's always a hit at my get-togethers.
Ingredients
12 eggs
1/2 cup of mayonnaise
2 tsp. white vinegar
2 tsp. yellow mustard
1/4 tsp. salt
Freshly ground black pepper, to taste
Paprika, for garnish
1 lemon, juiced
1 avocado
6 oz. water
2 cloves of garlic
How To Get Perfect Bacon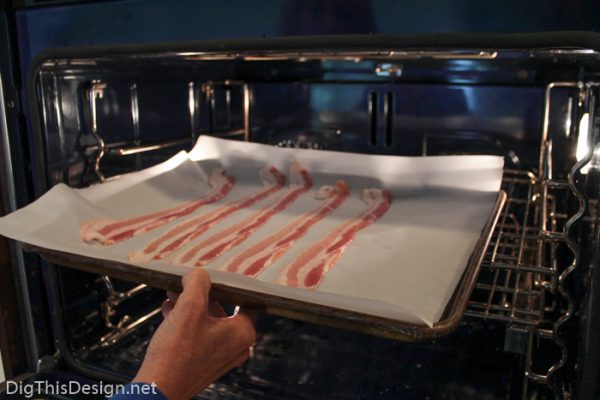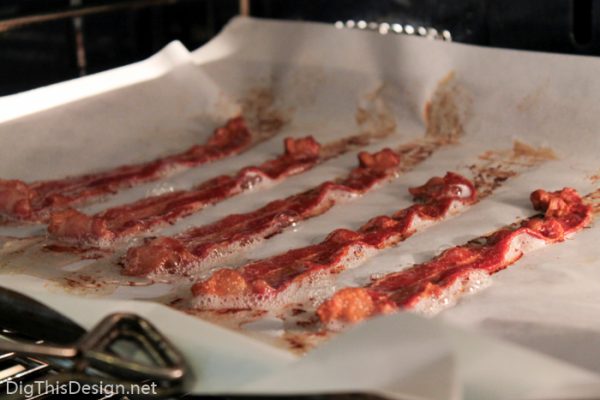 I applaud those of you that can get perfectly crispy bacon by cooking it in a pan. I always end up burning bacon on the skillet, so now I bake my bacon. Place bacon strips on wax paper on a cookie sheet and bake at 400 degrees Fahrenheit for 30 minutes. Keep an eye on it until it reaches your desired level of crispy. I love this method of preparing bacon because it's nearly mess free. When it's done, set aside to cool and then chop finely.
Boiled Eggs
Knowing how long to boil eggs for can be tricky. This method has been working for me for years. Place eggs in a pot and fill with water just enough to cover them. Bring to a rolling boil then turn the heat off and set aside with the lid on for 26 minutes. When they're ready, drain out the water and give them an ice bath to make peeling the shells easier.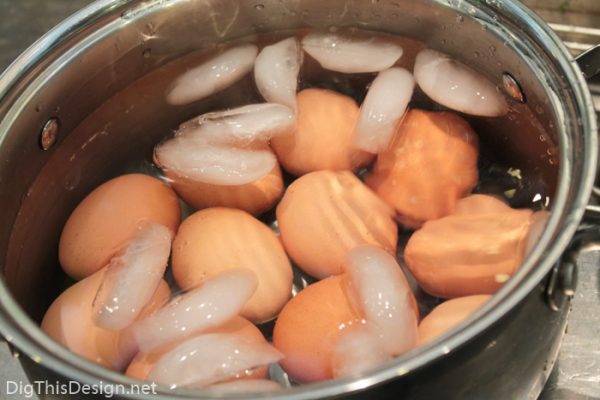 Cut peeled eggs in half and separate all the yolks in a bowl. With a hand mixer, combine egg yolks, mayo, mustard, vinegar, salt, and pepper to taste. Refill the egg whites with your yolk mixture. Now they're ready for the avocado sauce.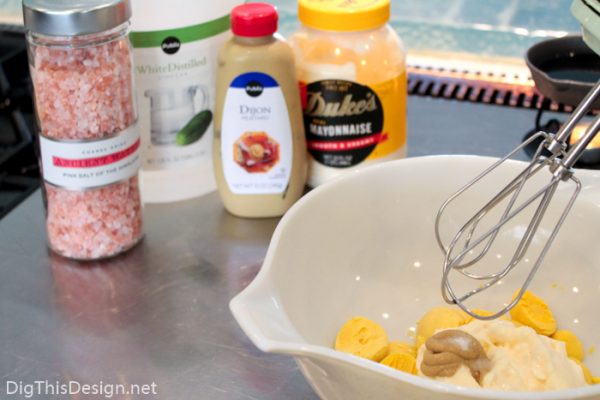 The Avocado Drizzle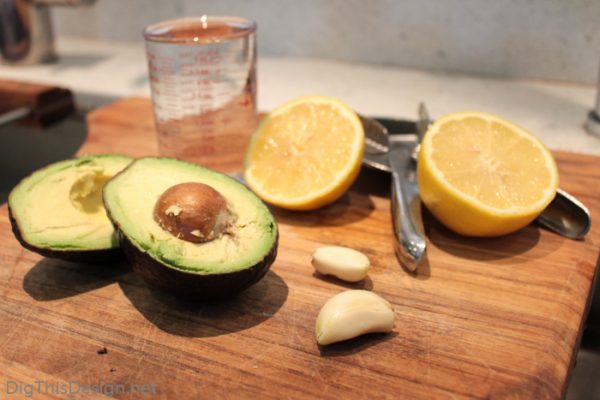 Using a blender or food processor, add the water, avocado, juice of one lemon and the two garlic cloves. Blend the mixture until creamy. This sauce has been fantastic over poached eggs fish, and chicken and takes under 5 minutes to make. Drizzle the avocado over the eggs with a spoon or icing bag and top with a sprinkle of paprika and the bacon bits we prepared earlier.
There you have it, an easy, green appetizer for St. Patrick's Day or any time of the year.
Share This Story, Choose Your Platform!