Here is that delicious clean appetizer recipe Sabre Mochachino made on Clean Drink Happy Hour. This is a prefect and healthy appetizer to make for your guests, or to take to a party. Enjoy!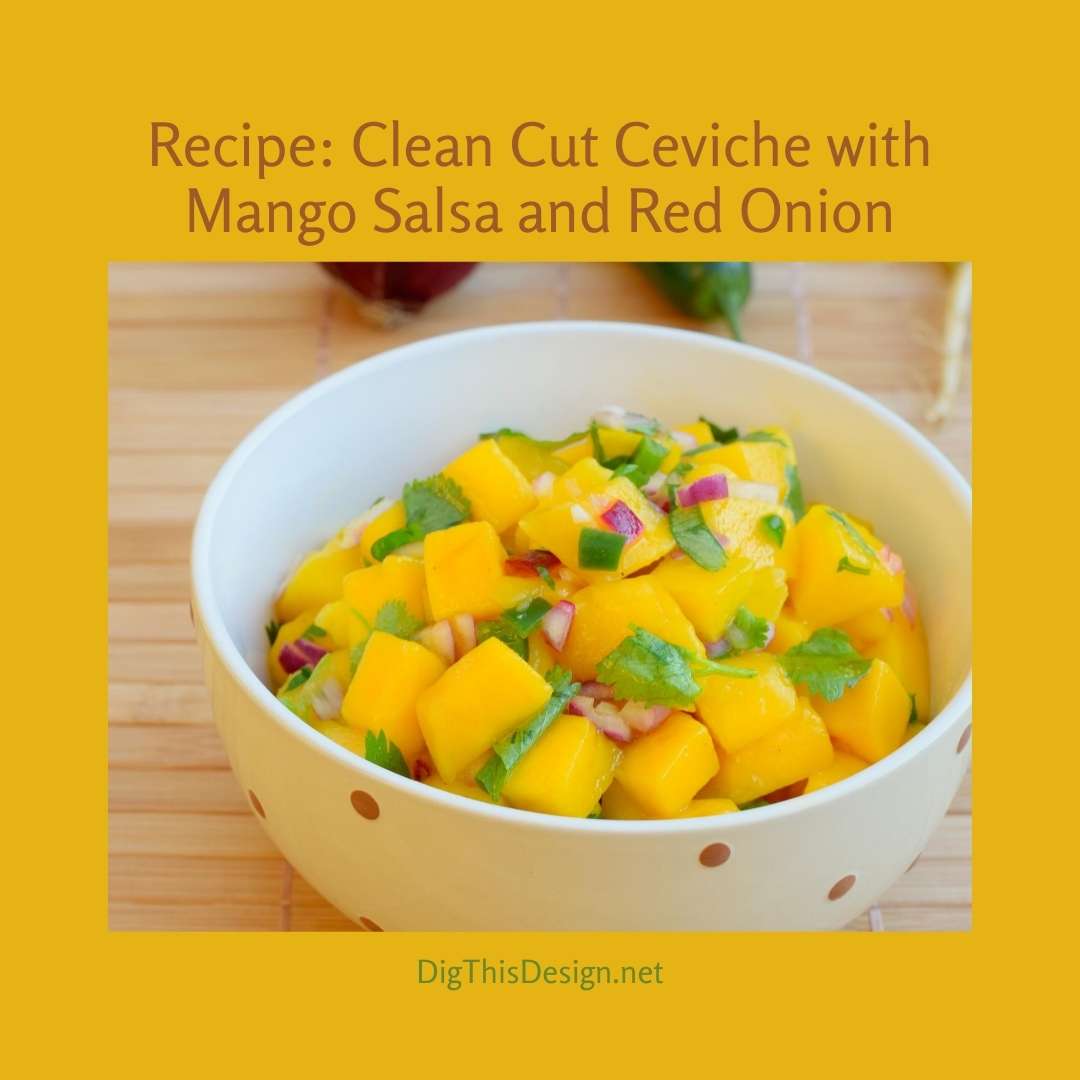 Clean Cut Ceviche with Mango Salsa and Red Onion
Serves 7-8
3 lbs. fresh scallops or other seafood of choice
1 dozen lemons
1 dozen limes
½ cup fresh chopped cilantro
½ tbs. crushed red pepper
Sea salt & pepper to taste
3 ripe mangos
4 tbs. of olive, grape seed, or coconut oil
1 red onion
Squeeze 11 lemons and 11 limes into a large ceramic bowl, it's important not to use a metal container as the citrus will react with the metal, releasing possibly toxic substances and also change the flavor of the dish. Add scallops or seafood of choice to juice. Add cilantro, crushed red pepper and sea salt. Let stand covered in the refrigerator for 4 hours, or up to 24 hours.
Peel and chop mangos into a medium bowl, add oil, cilantro, sea salt, and pepper. Squeeze 1 lemon into mango salsa mixture and stir.
Thinly slice red onion and squeeze about 1/2 of 1 lime and 1 cup water for a minimum of 30 minutes in the refrigerator.
Finish by serving a scoop of scallops with a scoop of mango salsa, topped with marinated red onions. Optional: garnish with cilantro.
If you are looking for the Pura Vida drink recipe featured on Clean Drink Happy Hour visit www.indianriverjuice.com.
Share This Story, Choose Your Platform!