Go ahead and chase some waterfalls this summer in your pool in your very own backyard. Pool waterfalls are a captivating addition to any backyard and the theme fun and relaxing!
This post is full of eclectic, natural looking, family oriented, and fountain styled waterfall inspirations for your pool this summer.
The Wonderful World of Waterfalls for Your Pool
Jungle Influence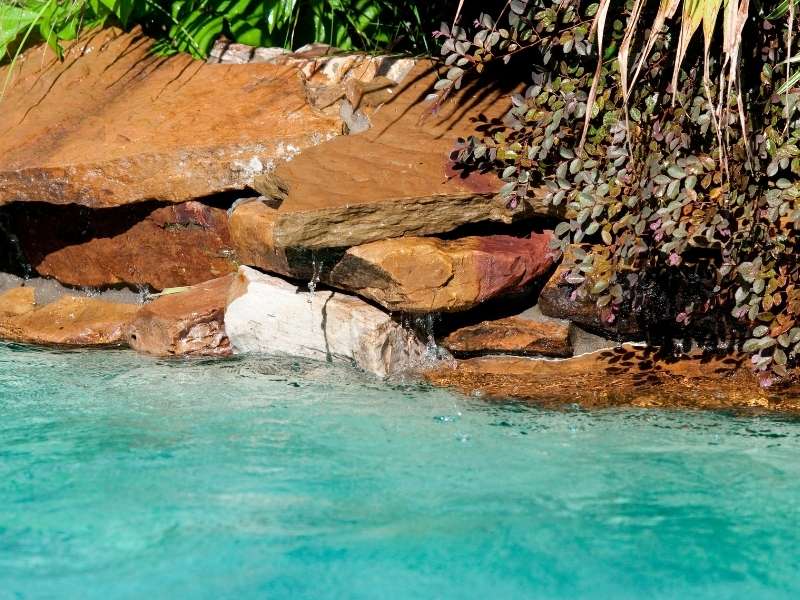 When one thinks of waterfalls they usually think of exotic jungles or wild areas with warm weather, bikini's, kids, and relaxing. Recreating the theme and mood of the vacation area in your own backyard is a great way to emulate that relaxation.
This jungle inspired pool full of wet and wild waterfalls has tons of foilage and greenery emulating a natural habitat of it's kind, with a relaxing and beautiful waterfalls.
This pool with jungle inspired plants and trees, fires, and deep blue tinted water is gorgeous and relaxing, but also functional. This is a great backyard pool and a design that really captures the natural essence of the jungle.
This jungle styled pool, has a tall and gorgeous waterfall and surrounded by stone emulating the idea of a wild and natural cliff, a gorgeous replication of a natural habitat.
Modern Falls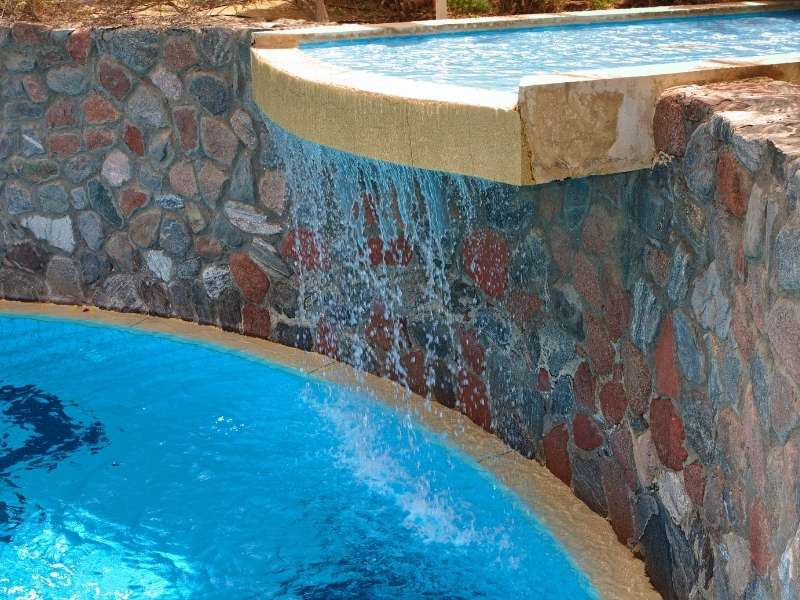 A modern style and clean minimalist inspired pool waterfall could be utilized as either a functionally enjoyable waterfall or something created strictly for beauty in your pool.
This magnificent pool and waterfall is clear, lavish, and luxurious. Certainly created for visual reasons and emoting a mood of richness and beauty.
These backyard pool waterfalls are beautiful and great for not only cooling off, but also entertaining. You don't have to be rich to have a pool waterfall or gorgeous backyard.
Family Fun!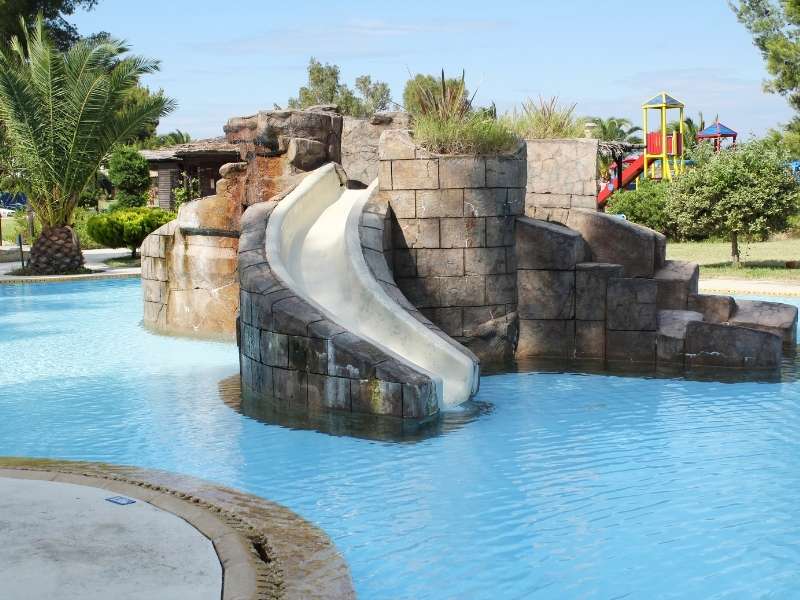 Pools are a place for celebrating, relaxing, cooling off, but also a great social place for family and friends and what kid doesn't like a waterfall to play in?
This backyard pool with waterfalls features a great inspiration for a family oriented and designed pool. There is room for the kids to ride under them and the adults to cool off and relax.
Images Courtesy of Canva.
Other Posts You Might Enjoy:
5 Pool Remodeling Tips to Give Yours a Wow Factor!
A Natural Swimming Pool, the Pros and Cons
Pool Installation; 5 Things to Consider
Share This Story, Choose Your Platform!