Music is something that we all enjoy. Who says music has to be restricted to indoor areas? Outdoor speakers are becoming increasingly popular for people who love music, and love to be outdoors in their backyard too. There are so many different kinds of them available, and they are a very useful thing to have.
Benefits of Having Outdoor Speakers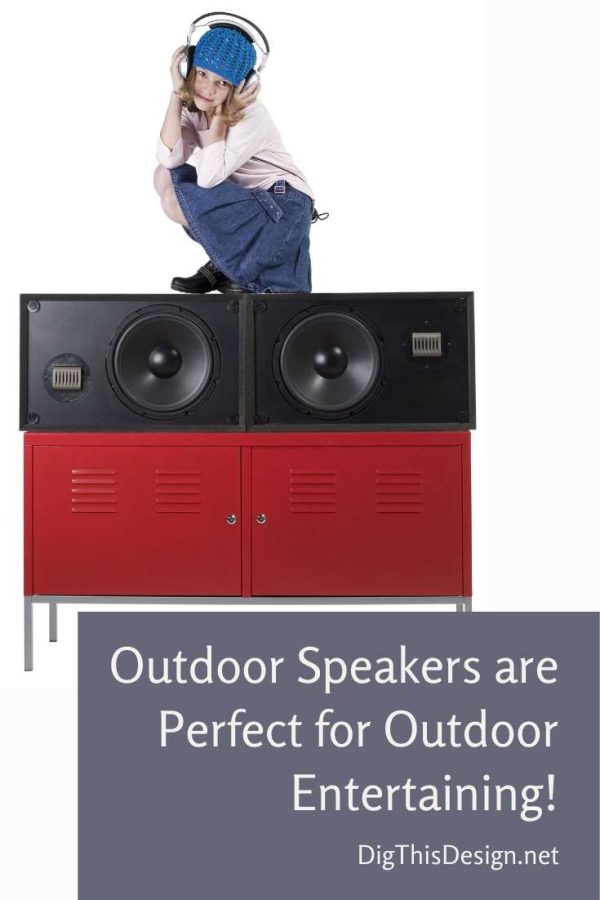 Entertainment
If you are someone that loves to have outdoor parties and gatherings, having outdoor speakers will drastically improve the quality of the entertainment you provide. Everyone loves music, but when you are outside it's not really practical to blast music from indoors just so you can hear it outside. It's also not that practical to set up an electric radio where you have to listen to commercials or iPod speaker. With outdoor speakers, you can connect them to your smartphone via Bluetooth and listen to all your favorite songs, commercial free. You can create playlists in advance too, and choose songs that will go best with the event. Additionally, if you have kids and are having a children's party, outdoor speakers are amazing for those situations as well.
If you want to have an outdoor theater screen for movie nights, the speaker system would already be integrated and then you could simply connect whatever you are streaming the movie from through Bluetooth technology.
Relaxation
For many people, their backyard is a place of relaxation. Maybe you have a beautiful patio with a sofa or a swing. Music can be very relaxing to listen to after a long day of work and a glass of wine. Furthermore, with outdoor speakers, you have the ease of listening to music of your choice outdoors without disrupting anyone inside. Listening to music through outdoor speakers provides a level of relaxation and comfort.
Practicality
Having outdoor speakers is very practical. If you have dogs or kids, you don't have to worry about them tripping on cords that you would be using for a radio or iPod speaker. Even if your speaker or radio is wireless, someone could accidentally knock it over, someone could bump the table and it could fall, etc. Also, carrying things like that in an out can get very annoying, and so can remembering to charge it. If it rains, you also don't have to worry about any cords or equipment getting wet.
Aesthetics
The amazing thing about outdoor speakers is that you can't even tell that they're there! They don't stick out obnoxiously and draw attention to themselves. They are very discreet. This is because outdoor speakers come in the form of lamp shapes, rocks, lanterns, planters, and much more. Thus, there are hundreds of outdoor speakers to choose from. Outdoor speaks blend into the surrounding environment perfectly.
If you have heard of outdoor speakers and were debating about whether or not to get them, I highly suggest you do. They will improve the quality of your entertainment, and also provide you with relaxation. They are very practical and will blend in with your outdoor area.
Other Posts You Might Enjoy
4 Tips to Make Your Outdoor Living More Inviting
Selecting Outdoor Furniture – 5 Things to Consider
Tips for Fall Outdoor Entertaining Ideas
Share This Story, Choose Your Platform!