Too often, indoor and outdoor living spaces are completely separate designs. One is for shelter and privacy while the other is for fun and relaxation. However, why not link the two for a more cohesive and functional home? Of course, the key to seamlessly connect them is through careful planning.
Yes! It's possible to create a seamless flow between your interior and exterior spaces while enjoying both. Do this by creating smooth transitions between these areas as the best of both worlds with no compromise. If you want to create a seamless living experience for your home, here are tips to seamlessly link indoor and outdoor living spaces.
5 Ways To Seamlessly Link Indoor And Outdoor Living Spaces
1. Install a stylish door.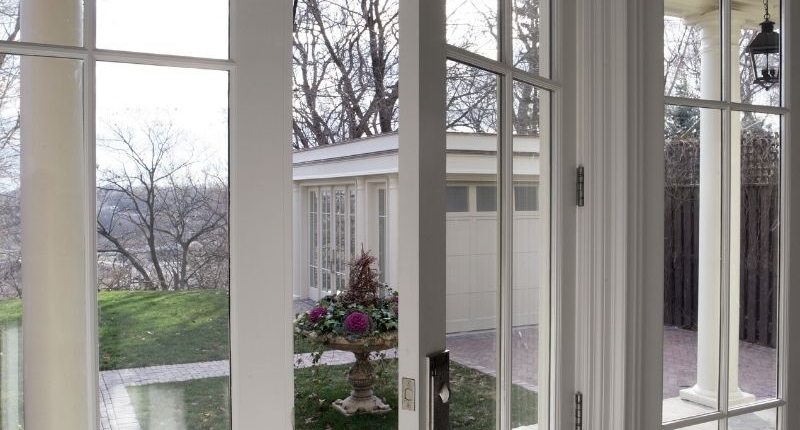 One of the straightforward and affordable ways to merge your indoor and outdoor spaces is to install a stylish door. It can be as simple as a standard front door, or go for something more elaborate, like a french door.
But, when to use french doors? If the indoor living space is open-concept, and you want to maintain a visual connection between it and the exterior space, this kind of door may be an excellent option. On the other hand, a standard front door may be more appropriate if you have a closed-off or limited space.
Whatever type of door you choose, make sure it's well-made and complements the style of your home. It should also be weatherproof to stand up to the elements such as heavy rains or strong winds.
Having a stylish door allows you to create direct access between the two living areas. Not only does it boost connectivity, but it also carries instant curb appeal that'll catch the eye of guests.
2. Add a floor-to-ceiling glass wall.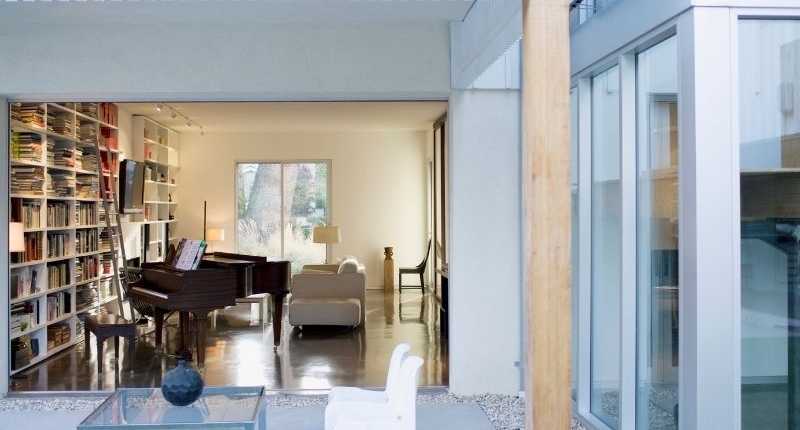 The best way to link two opposing spaces is by uniting them with a big, beautiful floor-to-ceiling glass wall. It's a great way to bring natural light and views of the outdoors into your home. It also creates an open, airy feeling that can be refreshing and revitalizing.
For example, you may want to connect your living room and outdoor patio. Installing a fascinating glass wall on one side of your outdoor area is the perfect way to blend the two seamlessly. Not only does it establish continuity, but it also lets you enjoy all the benefits of each space.
You also accentuate the connection further by using the skylight to highlight the bond. Doing so will instantly brighten up the area and create a visual link with the outdoors. In addition, having a skylight may save you energy costs by reducing the need for artificial light.
3. Build a roof over the deck.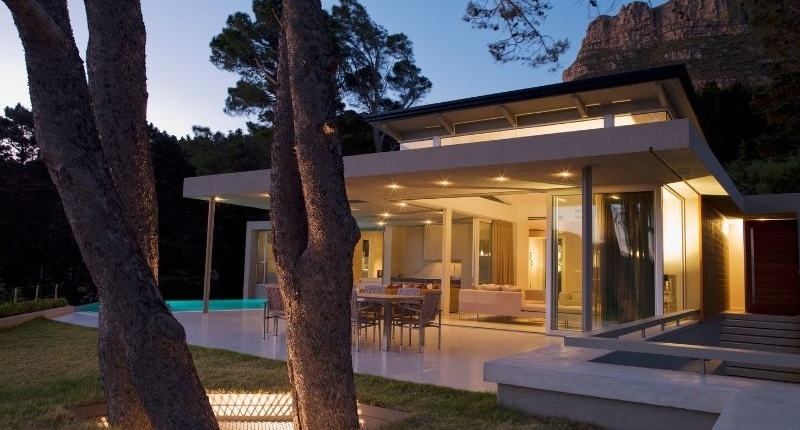 If you want to take things a step further, consider installing a roof deck. It's a great way to extend your living area and enjoy the outdoors all year round. It's also an ideal spot for entertaining friends and family.
When designing your roof deck, carefully consider the layout and materials. You want to select a type of wood or composite that can withstand the elements. Additionally, ensure you have plenty of comfortable seating and a good-sized dining table, making it an extension of your indoor living space.
A roof deck is an exquisite way to harmonize indoor and outdoor living. It's also a fabulous way to enjoy stunning views of your surroundings and bask in the fresh air. Plus, it easily converts into a private retreat for unwinding and recharging.
4. Build open terraces and balconies.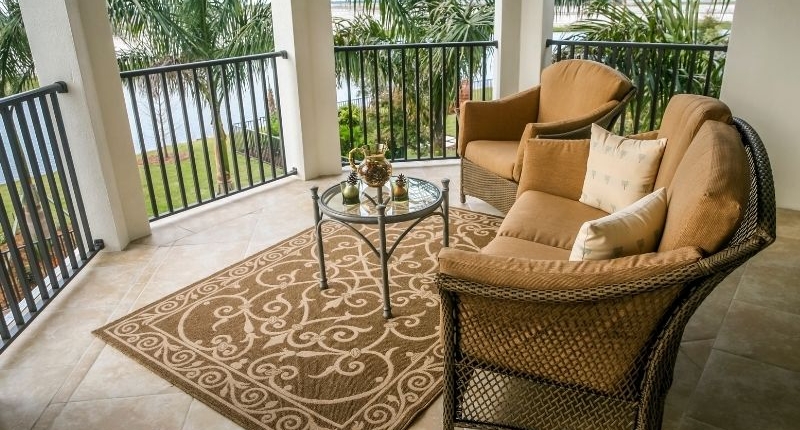 If you have a beautiful backyard, consider building open terraces or balconies that offer stunning views. Doing so allows you to enjoy the outdoors without leaving the comforts of your home.
When designing your open terrace or balcony, make sure it's partially covered so there's always a place for you to take cover. Also incorporate retractable awnings that provide quick protection from the elements. This design makes an extra-luxurious getaway for you and your family. With a private escape like this, you'll enjoy the outdoors even on rainy days while still feeling sheltered.
5. Create a connecting path.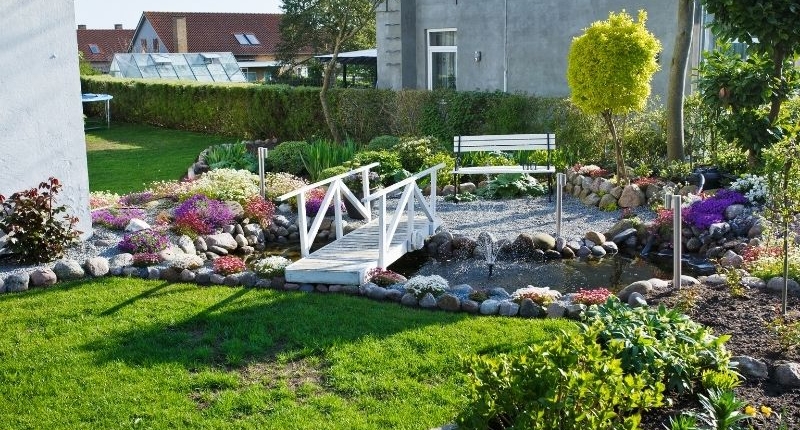 If you don't have a door between your indoor and outdoor spaces, you can still create a connecting path. This task involves installing a small bridge, a walkway, or even just a few steps. But doing so will create a physical connection that'll make it feel like one continuous space.
There's a lot of flexibility in creating a connecting path. And you can choose any material and style that you like. Just make sure the path is wide enough for people to walk through comfortably. It's a great way to make sense of unity between your interior and exterior living spaces. It'll also make your outdoor area feel more accessible, too.
In conclusion.
Linking opposite spaces is a great way to expand your living area while enjoying the benefits of both. By creatively combining the two, you'll be able to enjoy natural views and an abundance of light. You can accomplish this by cleverly merging each space visually, physically, and aesthetically.
If you have any questions or suggestions, we always love to hear from you in the comments below. Also below are links to more fantastic articles about ALL things DESIGN for your home or business.
Images Courtesy of Canva.
Other Posts You Might Enjoy:
6 Tips to Create an Awesome Outdoor Living Space
6 Home Decor Ideas for City Living
Easy Ways To Create a Zen Outdoor Space
Share This Story, Choose Your Platform!