Nothing beats the smell of roasting meat and the nutty, earthy scent coming from a potato! Grilling provides a distinct smoky flavor to any food. Moreover, it's the best outdoor activity you can do with friends, family, and guests.
It's traditional for barbeques when there's a pool party, family gathering, or even just a simple celebration. So, if you're someone who worries about outdoor grilling, you are in the right place. However, some find it too much trouble to perfect their barbeque techniques. Of course, barbequing is more than just tossing a bunch of meat and corn on the grill.
With this informative guideline, you may find that the secret of becoming the "star of the barbeque" lies within three major tips. If this intrigues you, we invite you to continue reading for a beginner's guide that includes a backyard grilling checklist.
A Beginner's Guide To Backyard Grilling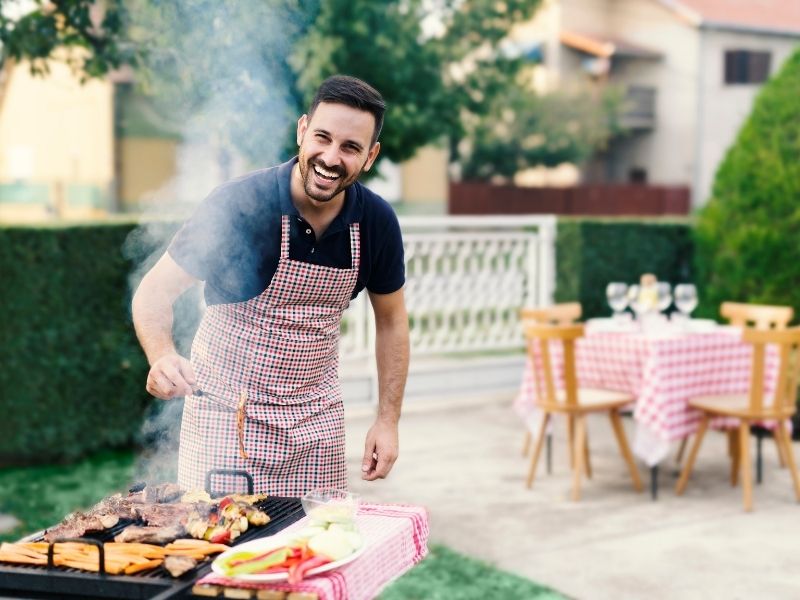 The grilling methods you must learn.
Let us first start your beginner's guide by understanding the concept of grilling and what suits your lifestyle. First, the flavors vary but yet they're easy to use. Next, you must learn how costly it is from usage to maintenance.
For example, try to understand the difference between a pellet grill vs. charcoal grill. You'll note that there is a distinction between each type of grilling method. You might also note that it provides robust flavor, easy cooking, and a convenient experience.
Open fire grill is the simplest and probably the most user friendly. This type of grilling is in wide use by many households. Moreover, it doesn't require complex instructions to operate.
Rather, start your beginner's barbeque journey by purchasing a simple grill. After all, it's just a metal box with either charcoal or burning wood and a grill grate. Just remember that it is a high and direct heat type of cooking. So, it is quick, and gives you that nice crust and juiciness with every bite!
Seasonings are very important for backyard grilling.
Seasoning is not just for meats, steaks, lobsters, and corns. Grill grates are directly in contact with your food, and if not seasoned properly, it's going to ruin your barbeque. Therefore, we caution you to avoid these common mistakes.
Always clean your grates after use.
A basting brush or a paper towel is useful to wipe off oil in the grates.
Preheat your grill and grill grates to avoid sticking.
You also have better control over your food when you start with a preheated grill.
To be a grill master, you must work with the best spices and seasonings. Interestingly, this is where most beginners get it wrong. However, your barbeque experience is greatly affected by the choice of rub you use and the mix of seasonings you apply.
There are strong and pungent spices which is a terrible option if you're having lemonade and an afternoon BBQ party. On the other hand, sweet and spicy rub or marinade sauce works best with malty beers and dry wines.
Here's to your delicious backyard grilling.
Grilling is a DIY activity. There's no right or wrong when it comes to grilling types, whether a pellet, charcoal, or gas grille. You have all the freedom to customize every part of your grilling experience depending on your budget, lifestyle, and preference.
If you have any questions or suggestions, we always love to hear from you in the comments below. Also below are links to more fantastic articles about ALL things DESIGN for your home or business.
Images Courtesy of Canva.
Other Posts You Might Enjoy:
5 Easy Ways to Revamp Your Garden This Summer
DIY Grill For Your Family Get-Togethers
Bring on the Red, White, and Blue for 4th of July Delicious Treats
Share This Story, Choose Your Platform!