On those nice, warm summer days, you look out at your garden and imagine yourself relaxing on a deck chair drinking a cool drink in the sunshine. If your garden hasn't got anywhere you can lie in the sun, then maybe it is time for a redesign. You can create a whole new outdoor living area outside with barbeque, table, chairs, and lighting for the warm summer evenings. All you need to do is choose a design that will fit everything you want into the space you have.
Outdoor Living Design Tips
Establish a Pathway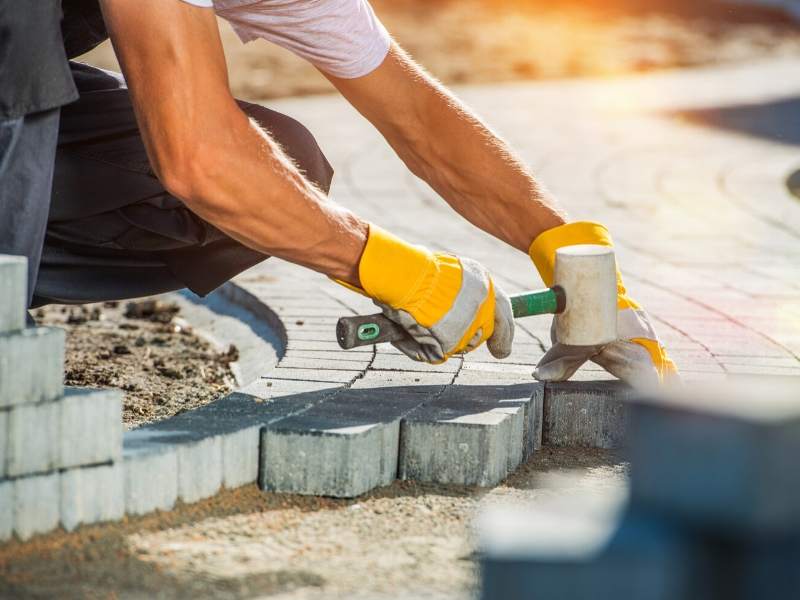 Before you think about where you want everything to go, you need to establish a way for people to get in and out of the garden safely and easily. To do this, you can use a pathway material such as concrete slabs or other paving, and you can use plants and trees to border the path. Even in a small garden, you can usually fit in all the things you need with just a little imagination and planning.
Have a Fireside Feature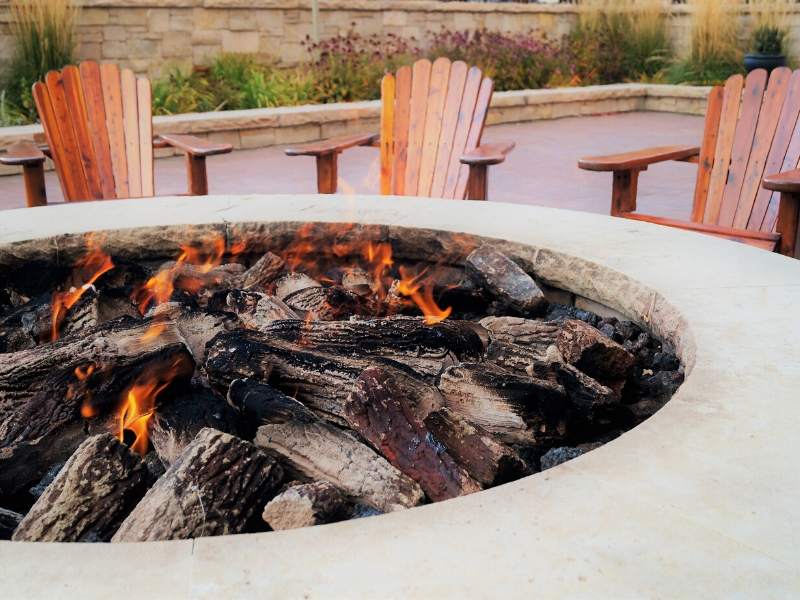 You know how cozy it feels to have a nice warm fire in your home. You just want to curl up and sit in front of it all evening. The same can be said about a fire outside in your garden. As the evening draws in, having a nice fire can make people feel cozy and the warmth will enable you to stay outside for longer.
There are many ways to incorporate a fire, you can use a fire pit in the middle of the seating area, or you can employ a local builder to build an outdoor fireplace for you.
Planning Your Seating
When you are thinking about your seating, try to have as many options as possible. You want there to be nice, cozy seats for those who want to relax, but you also want other types of chairs and stools for eating and drinking.
You also want a dining area where you can sit and eat without being uncomfortable. It would also be good to have a children's area with smaller seating and maybe a play pit.
Make it Welcome to Visitors
You will want your friends and you to enjoy this new outdoor area, so try to include things that make the area inviting. Add plants around the seating area and have warm colors for the furniture and the cushions.
It doesn't have to be expensive, and if it is going to be used outdoors, you won't want it to be too pricey in case it gets damaged. You will be surprised just how warm and welcome a few little details can be to your garden.
By making your garden a place to sit and enjoy the weather and the plants, you can have another area to your home that you can enjoy. It will also mean that your family and friends will have somewhere nice to come and visit. They can sit in the garden while they have a barbeque or just to chill out in the evening.
Images Courtesy of Canva.
Other posts you might enjoy:
Garden Enhancements to Try Out This Spring
Outdoor Living Designs – What's Hot
Beautiful Designs for Outdoor Living Spaces
Share This Story, Choose Your Platform!