For young families, there is an endless stream of questions that enters the mind when trying to raise children. How can you take care of them so they grow up to be healthy? What do you do to help with social/emotional development? Will they be safe when they go off to school or a friend's house? Life throws a lot at you when you are a young family.
Make Your Home a Fun Environment for Kids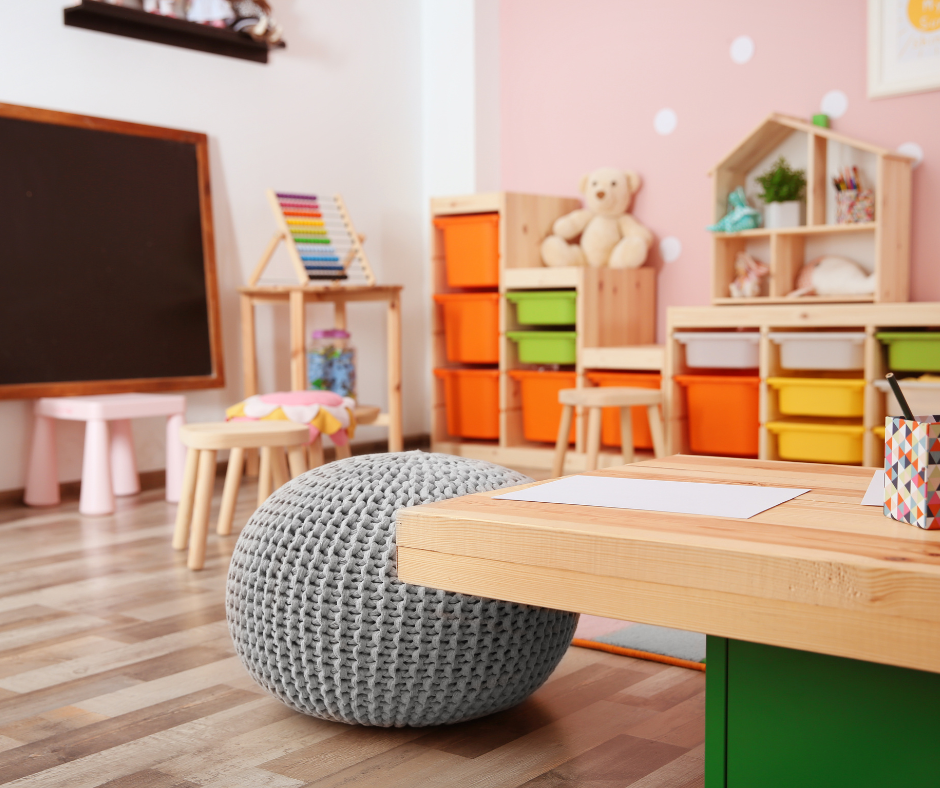 Being proactive about the things that you can control is one of the most effective ways to ensure a great childhood and family upbringing. This happens with lots of love and care, as well as attention to detail when adjusting your home to accommodate kids. How you decide to design your home will play a pivotal role in their childhood.
That is why it is important to make your home into a fun environment for your whole family. By fostering connection within the family, as well as playtime, you are helping those young minds develop through fun, creativity, and togetherness. When you aren't sure where to start with changing the home to be a little more fun, consider these ideas.
A Separate Playroom
Not everyone has a separate playroom in their home, instead turning a family room or living room into a makeshift version. Though this can work for many families, it may be wiser to create a space that is separate from the rest of the house while still being close by for easy monitoring. Children need space in order to flourish and engage their creativity, so when the room they play in the most serves other important functions, playtime could be inhibited. By designing a space that is dedicated to playing, your children will have the freedom to explore toys, interactive elements, and space in the playroom. If you have the extra bedroom to do so, make it a playroom to create a fun environment for your kids.
A Game Room
As the kids get a little older and can participate in games, then a place in your home to do these activities together will allow for more family connection. Plus, when your kids invite their friends over, there is a great room for them to hang out in. There are plenty of design ideas for a game room that you could incorporate into the room, but the most important aspect is the actual games themselves.
If your kids are old enough, a ping pong table, foosball table, or air hockey table could provide hours of fun for family and friends. Maybe one corner of the room can have some comfy chairs and a table for board games. You can also set up a large television and entertainment center for video games or family movie night. A game room is perfect for family bonding and can be a starting point for fun evenings, great conversations, and stronger relationships. Plus, a little healthy competition never hurts.
Kid-Friendly Elements
Going back to the playroom and game room ideas, these should not be excuses to kick the kids out of other parts of the home, acting like their own spaces are the only rooms that are theirs. The whole house should feel like it is for them as well. You can invoke this feeling by including kid-friendly elements throughout the room. Maybe you could add a fun couch from the cushion foam store to the family room. Have a dedicated drawer in the living room for some of their toys. Putting a kid's table in your eat-in kitchen can encourage a level of independence as they eat alongside you but on their own piece of furniture. If you can saturate more of the home with design choices or ideas that are geared toward children, they will feel more comfortable and can join in with the parents more often.
Invite Them to do Chores
This may not scream the word "fun" for the kids. Asking them to do chores probably sounds like it would not create the fun environment that some of these other ideas would. But teaching responsibility and how to clean up after themselves is important for child development. When younger children do chores to help out around the house, they are learning self-sufficiency. Plus, some chores CAN be fun, like cooking, watering the garden, or others. Let them be a part of the household by involving them in chores early on.
The Warmer the Environment, the Better Their Development
As mentioned before, children need to be in a warm and loving environment to have the best rate of development. By putting time and care into your home to turn it into a fun place for your kids, your family will be more likely to grow close together and have strong relationships. In turn, this will improve the social/emotional health of the child. Invest in their development by making changes that foster a fun environment in your house. 
Other Posts You Might Enjoy:
Turn Your Basement into a Playroom for Your Kids
How Home Interiors Can Work for Kids and Adults
Easy Ways to Organize Your Kids Bedrooms with Their Help
Share This Story, Choose Your Platform!