With today's modern electronic devices and the games that go with them, the traditional family room is now often transformed into a fully equipped game room. With the right design, this is the space where everyone relaxes and lets go of the inhibitions of the day. However, understand that even though it's a game room – it's still a family-oriented room. Therefore it must serve the needs of both the young and the young-at-heart.
To begin with, game rooms need lots of comfy seating, and for some types of gaming equipment, you'll need specialized gaming chairs. Also, remember that this room accommodates a lot of traffic from youngsters and even pets, so durable, easy-to-clean upholstery is in order.
The same idea applies to the floor coverings as well. For carpeting, you'll want to consider distressed hardwood floors, high-quality Berber carpet, or something equally durable. What's more, you can always add coordinating rugs in the high traffic areas.
To show examples of this philosophy, I've curated three inspirations for you and your family to give you an idea of what you can design into this very special space.
Get Ready for Family Fun in Your New Game Room
An Active Space for All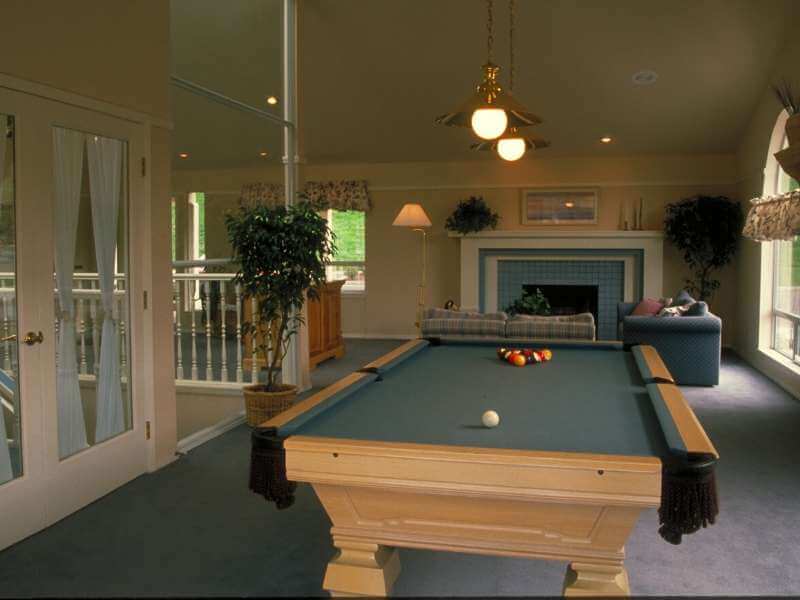 Games in this type of room range from pool tables to foosball tables to electronic gaming devices such as PS4 or Xbox. But don't forget the board and card games families love to play together. To accommodate those, be sure to include a card table and chairs along with adequate storage for all your family's games.
This design is especially delightful with its red statement wall along with the creamy beige walls and ceilings. It has plenty of storage for games along with an easy-to-clean black sofa and ottoman. The mid-century modern fabric in the window and cushions give just the right pizazz in this ready-for-fun room.
A Kitchenette for Hungry Gamers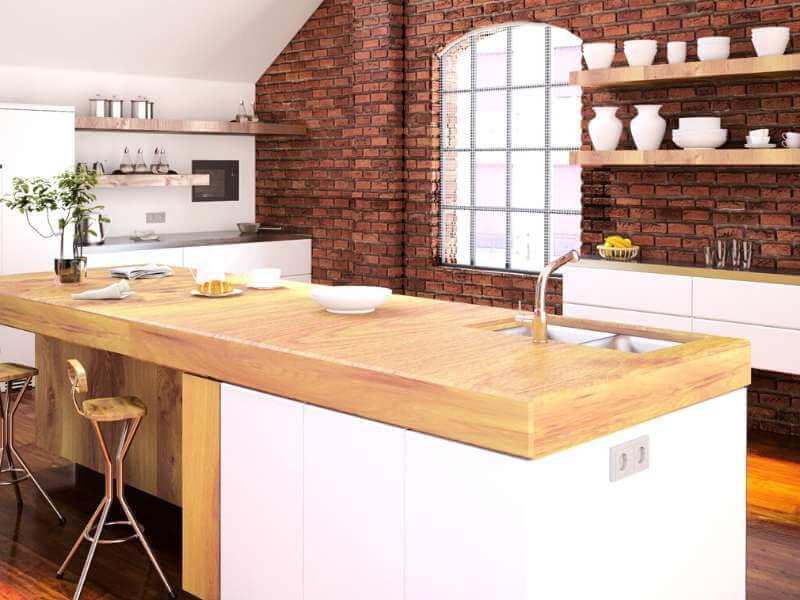 There will be no more frequent trips to the main kitchen to keep your snackers happy! Instead, simply keep this convenient kitchenette stocked in advance with your family favorites. It's so much easier when snacks are close at hand and this snack bar is exactly what a family game room needs.
The beauty of this room lies not only in its function but in its design. Believe it or not, this room is inside an older Cape Cod style home but its renovation renders it to be beautifully up-to-date with contemporary design. Hints of the nostalgic are seen in the wall fixtures that light up a blackboard for scorekeeping. The light tone wood floors and white walls along with a good amount of natural lighting give this room a wonderful expansive feeling.
Family Movie Watching & Games in One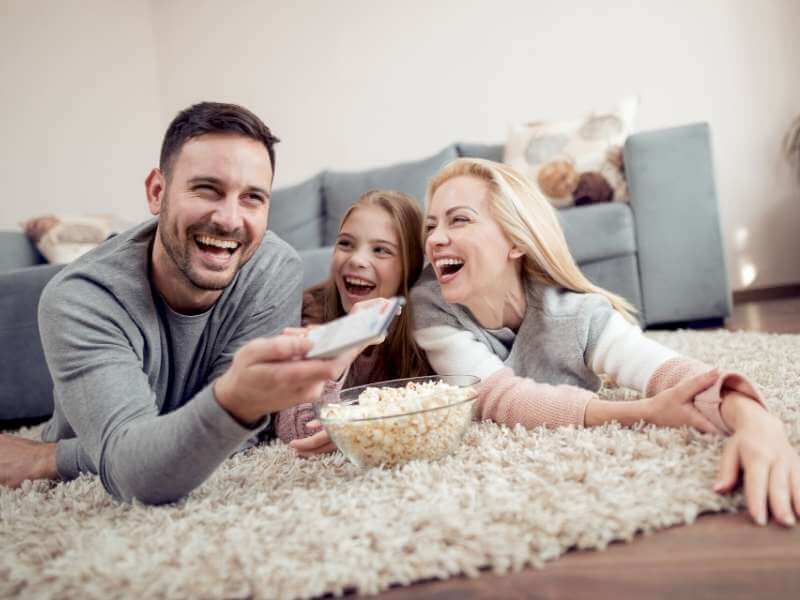 If your family bonds over movie watching and also likes to play games, this is a fantastic design for you! Rather than building a separate theater, simply add a big screen tv in your game room. This neutral design with pops of terra cotta gives an integrated feeling of relaxation across the entire room.
This space also sports comfortable seating for movie watchers along with a very interesting curved sofa in the kitchenette area. Lots of natural lighting flows into this space and is enhanced with the pendant lighting over the pool table and recessed canister lights throughout the room. This is a well-rounded design that has features every member of your family will enjoy.
Have you found inspiration for your family game room? Of course, there are many other options available so if you want to add or re-design a game room in your home, continue to search for ideas to get the perfect game room in your home. Every family is different so begin by making a list of each family member's needs and design those into your space. We've also included some links below for even more ideas!
Other Posts You Might Enjoy:
4 Top Picks for Your Best Gaming Chair Ever
Family Rooms Should Be Welcoming & Inviting
Share This Story, Choose Your Platform!