We all know how life changes after kids arrive. Your lifestyle might need to modify to meet the changes that having children create. Your home interior might have been to your taste prior to kids, but don't think that it all needs to change. It's important to create an atmosphere of balance that meets the needs of everyone living in the home.
Let us explore ways to design your home with furnishings that work well for finding the perfect balance between kid-proof and adult chic.
Choosing Home Interiors That Work Well with Kids
The Furniture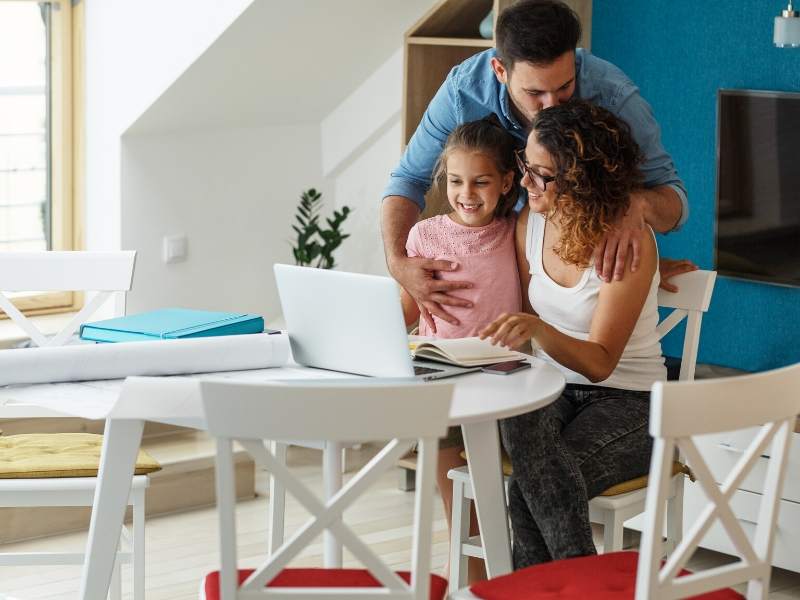 The furniture you choose for your home interiors is so important to everyone's comfort and of course to your taste. Items like this can often be dangerous around children, especially if they are made from the wrong materials. Options like glass can be very bad, though anything with sharp corners or the potential to shatter can be a hazard.
When it comes to selecting furniture for your child's bedroom, safety should always be a top priority. Opting for sturdy and child-friendly materials is crucial to ensure their well-being. Children's house beds, made from durable and non-toxic materials such as solid wood or sturdy plastic, provide a safe and secure sleeping environment. These beds often feature rounded edges and smooth surfaces, minimizing the risk of injuries.
Dining tables and chairs, for example, will come in a huge range of options. You just need to research products well to make sure they are made sturdy and that the upholstery is durable and resistant to soil and fading. Check out this guide on upholstery fabric from Better Homes and Gardens. When designing your child's nursery you should go to a site like Kids Health, where you will get safety tips on choosing a safe crib, etc.
The Decor
Besides the kid's rooms that should meet their taste, your home décor should not be compromised. My home was certainly childproofed for safety but my home interiors were made for adult taste. I am from the school of thought that you teach your child how to live with nice home interiors, it's important to me and it should be important to them as well. I'll never forget sitting in a friend's kitchen one time and noticing that all of the hardware was bent and I asked what on earth had happened. My friend smiled and said her kids' used it to step on to get up on the counters to reach things. Now, that would completely be unacceptable in my house.
Remember you have a choice on how you want to raise your children and I think teaching them to have respect for hard-earned home interiors is a great lesson. That being said, you do need to consider what products will stand the test of time especially if there is a large family living in the home. You want to get the right products that wear well. For instance, I wouldn't consider marble countertops for my kitchen due to the maintenance required to keep them nice, I would look at a maintenance-free material like granite quartz.
The Storage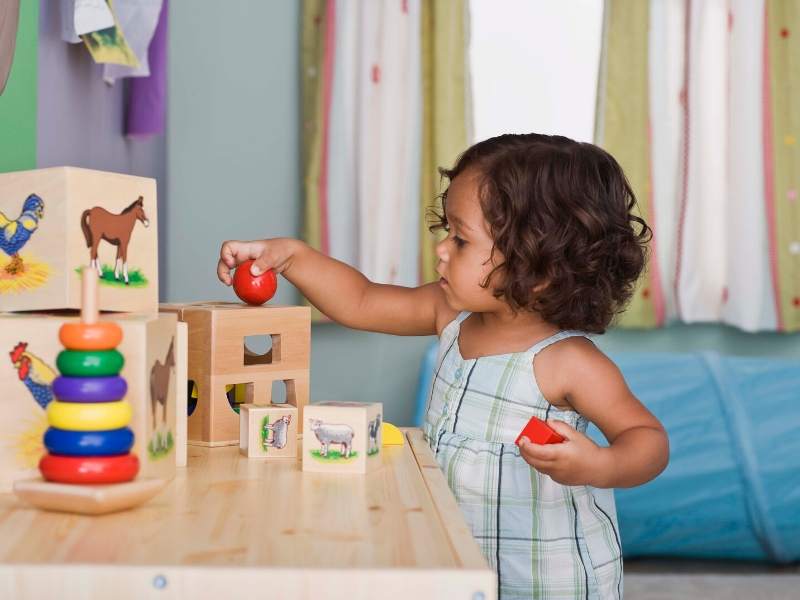 One of the biggest challenges for parents who want to make the most of their home is dealing with the small items which will almost always come with a child. Toys, for example, will often find their place on the floor, scattered around the home. To avoid this sort of issue, or at least to make it better, having some extra storage lying around never hurts. Wooden chests and wicker baskets have become very popular in recent years. Also, you might want to consider having custom built-ins to help organize their things.
Hopefully, this post will inspire you to stop building your home based on the kids in your life. Instead, choosing items that you love and will also work with your children isn't too hard. You just have to do your research and make good, safe choices for all.
Images Courtesy of Canva.
Other posts you might enjoy:
Kids Rooms That Express their Inner Pirate
Easy Ways to Organize Your Kids Bedrooms with Their Help
Pretty & Fun PlayScapes to Get Your Kids Playing Outdoors
Share This Story, Choose Your Platform!