Thanks to several recent Hollywood blockbusters, the pirate culture abounds throughout the world. Once largely a subculture adhered to by a relative few, the pirate way of life has struck the fancy and imagination of kids who, after seeing the movies, love to embrace this swashbuckling way of life.  When you consider yourself to be a modern day pirate, at least in your downtime, you may want to show your allegiance to this culture with displays like jolly roger flags and accessories. You can find all things pirate in the way of flags and accessories,  by shopping online and googling "Pirate Decor".
The symbol is in fact universally recognized as one belonging to pirates. Popular culture dictates that ships flying the symbol be approached with caution and that crewmen be ready to protect the ship's cargo at all costs. In turn, the ship flying the flag has the duty to expectation of not reforming to the laws of the sea or land. This makes for great fun for kids with big imaginations. You may have trouble getting them to leave their room.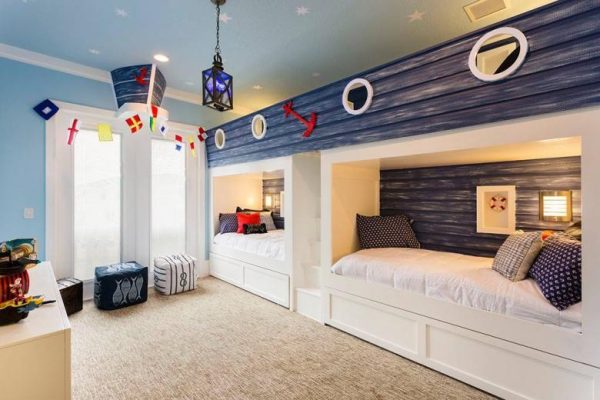 The jolly roger flag is a true symbol of the pirate way and kids love to fly them. They will probably want to carry their bedroom theme over to their bikes and tree forts, which there is no problem finding different size flags online. This is a theme your kids will enjoy and it's easy to find decor to create the perfect atmosphere to inspire your child's imagination.
Many people like to enhance the appearance of their outdoor displays with flag pole accessories. While people may use an eagle as an accessory for displaying a patriotic flag, you may prefer another accessory for flying a pirate display. A spike, for example, might convey your meaning just as well and also give the display a proper menacing look.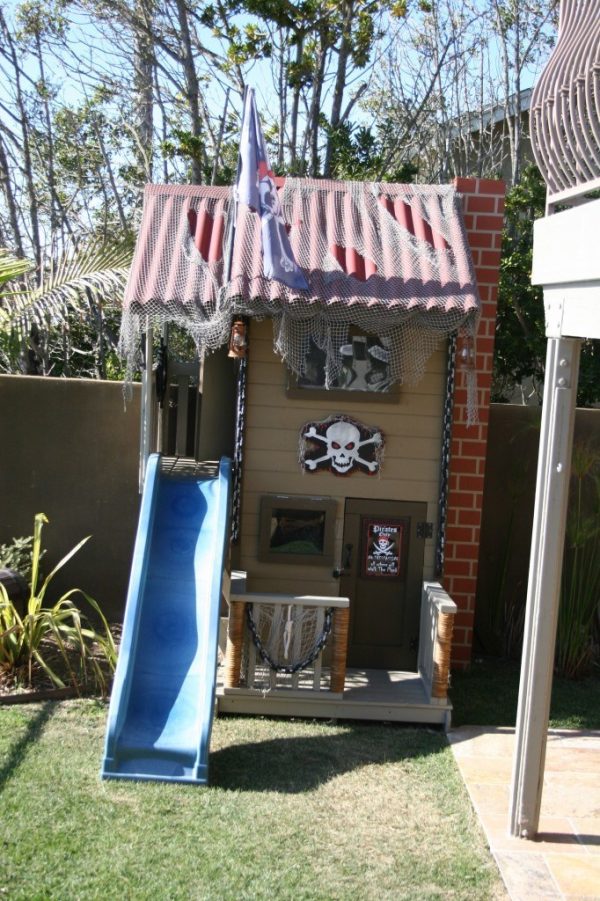 Don't think this is just a boy theme, girls get into the pirate way of life too! The décor can have bit more femininity added it to it, but check first, your daughter may want  the rugged pirate theme. I believe involving your child in their room decorating. It's a way for them to express who they are and it is a great parent/child project to do together.
If children share a room with a sibling, the pirate theme can be the perfect solution for creating built-in bunks, making it a fun room to play in with friends and family.
I found this great tile when I was in New York City shopping tile at Tile Bar. I love this tile showroom, you can find just what you are looking for, even a jolly roger pirate tile! This is perfect to carry your pirate them into a child's bathroom.