The summer months can be long and excruciating if you're desperately trying to entertain bored children. When parents finally shout out the kid-dreaded words, "Turn off those video games and get outside!", you better hope outside is compelling enough to avoid the nagging sibling banter and whining that accompany boredom.
Here are a few outdoor dramatic play ideas to help you create your kids dream backyard that inspires both activity and creativity! If play scapes aren't in the cards, here are 3 ideas for kid friendly backyard features.
Play Scapes for Outdoor Fun for Your Kids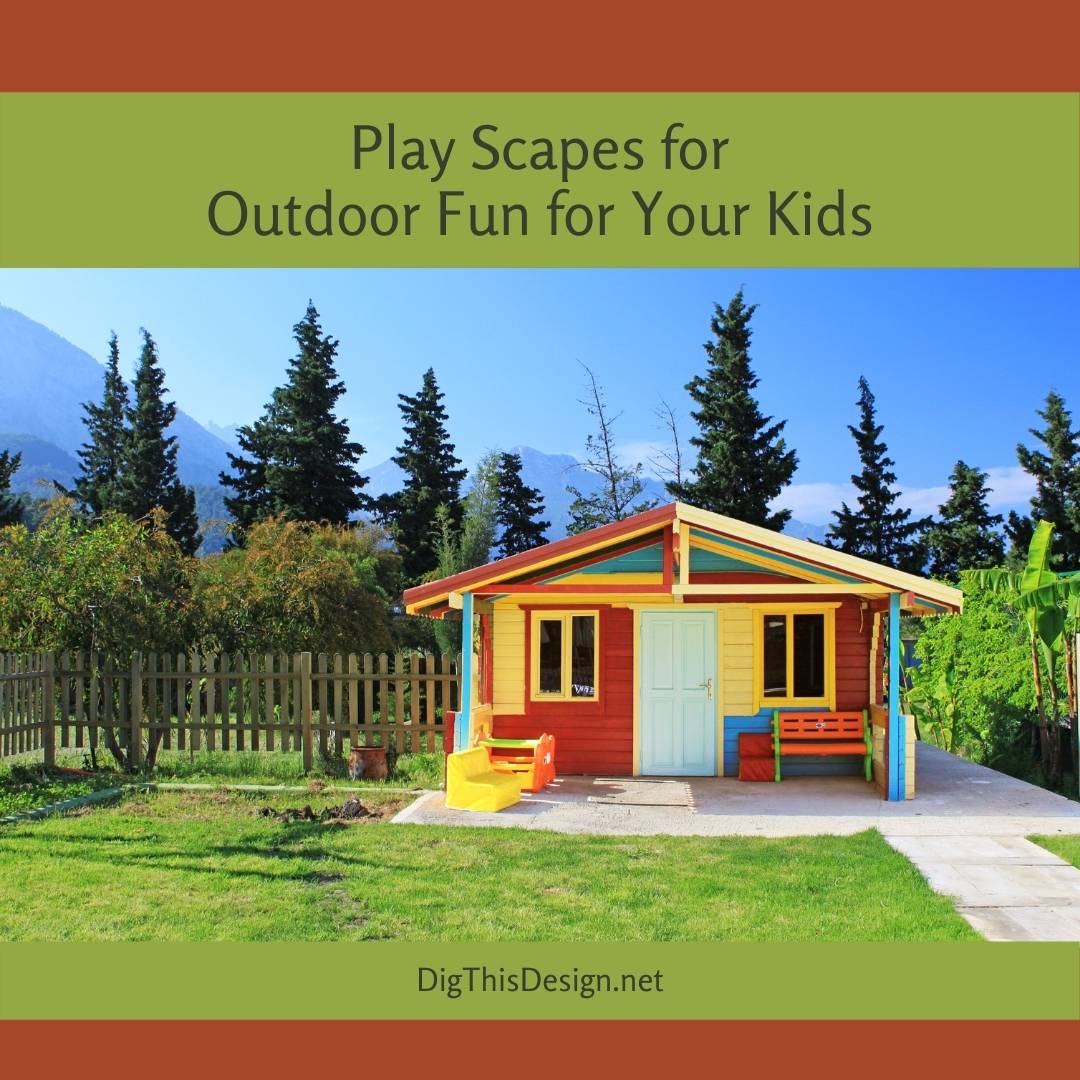 Clubhouse Play Scapes
Clubhouses have been a staple of children's backyards for generations.  Some are more elaborate than others, and if you have the means and inspiration, what kid wouldn't want their own personal clubhouse with a play scape attached?
A beautiful wooden clubhouse fits perfectly in a modern backyard setting. Use a design that is minimalist without being drab, especially try a kid's clubhouse that features a rock climbing wall.
Another alternative to the typical (and often ugly) looking wood and metal play scapes is a modern backyard playhouse. There might even be an area for hidden storage or more play features.
Wooden Play Scapes
Beautiful wooden play scapes feature rings, swings, a slide, even a rock climbing wall, with windows and physically attractive. An interactive jungle gym is good looking AND fully functionally fun! The wood log construction helps it blend in better in its backyard landscape.
A handsome wooden play scape has two slides, a swing set, two roof areas, monkey bars, and a ton of ladders to climb and conquer. This type is sure to keep your kids and their friends busy for seasons to come.
Organic Play Scape
There are plenty of environmentally nurturing ways to decorate your house and yard, but also create a land of fun and mystery for your children, which in turn can teach them appreciation for being in the natural environment.
A great organic play scape is created with wicker. It makes a cozy, yet safe, hideaway for children to indulge their imagination.
Images Courtesy of Canva.
Share This Story, Choose Your Platform!