Are clothes, books and toys taking over your kid's bedroom? Do you find yourself constantly telling your kids to clean up their bedroom? It may seem cliché but children, chaos and clutter all seem to go together so if your kid's room needs to be organized there's no time like the present. Depending on the age of your child you can get him/her involved to help make it fun.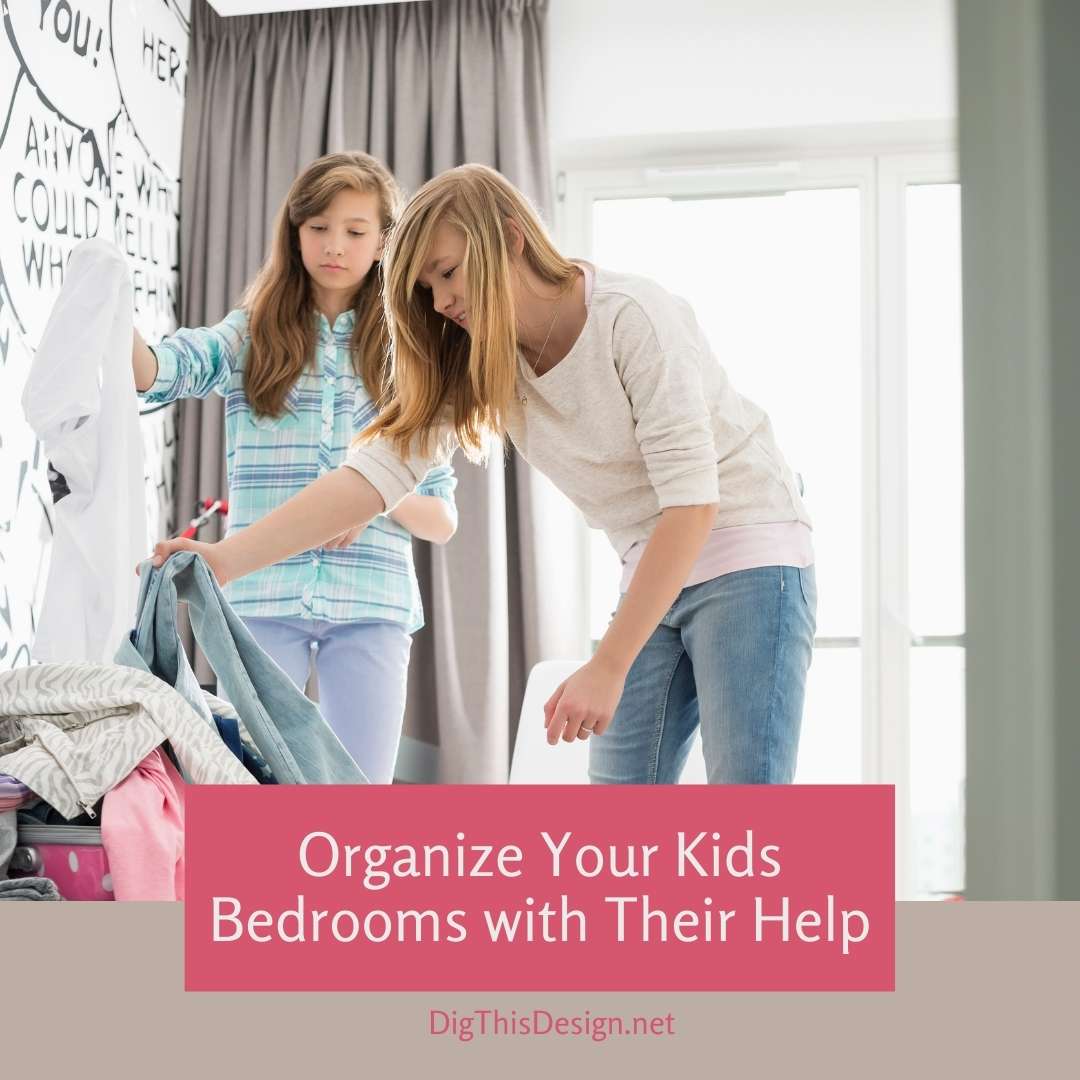 Organization Tips
Before you get started think about the organizational direction you want to go and the area you start on first. If you want to save money look around your home for any items you can use to help organize your child's bedroom. An old cereal box can be used to store magazines and coloring books. Tear off the closure flaps, and wrap it in with wrapping paper your child will love.
You can use an old paint can to hold markers, crayons, pencils, pens and erasers. Simply wrap it in ribbon with texture or use a colorful wrapping paper. Shoe boxes can also be used to store hair accessories, pictures or cards.
If your child is like mine they have lots of DVDs and/or CDs. We decided to use an old night stand to store them. You can also use old shoe boxes or milk crates. These are a few ideas to help you get started organizing your kid's bedroom, but if you're not interested in being crafty let's try something else.
The Tools that Help
Purchase huggable hangers for your child's clothes. They help save space in smaller closets. Grouping clothes will provide organization in the closet and help you get to them quicker. You can also install closet shelving and fit them with bins (i.e. vinyl, wicker, plastic) for shoes, sweaters and other clothing. *Neatly fold the clothes you child has out grown and put them in an empty box, bin or bag for donation or sale.
Instead of storing shoes on the floor you can purchase a hanging shoe rack, over the door shoe rack or a floor shoe rack. *Put the shoes your child can no longer fit in the donation box.
If your child has lots of toys a large plastic bin can provide great storage for your child's toys. Storage bins can also be used for out of season clothes, sheets and blankets, and stored in the closet or underneath the bed.
If you child has a lot of books give them some order with an easy to assemble bookcase that can hold books, pictures and other craft items.
Boxes, including old shoe boxes, plastic containers or crates also make great storage for CD's, DVD's, games, cards, etc.
Another idea is to hang a toy hammock catty-corner in the room for a stuffed animal display.
Your child is into hats? Display them on the wall with a hat rack or on a door to save wall space.
If you still need extra storage put up a crafty wall unit. Make it the center of attention with a pop of color.
More Organization Tips
Remember to create labels for any bins, boxes or storage caddies. They will help make locating items so much easier. Another thing about DIY storage is that the labels help encourage reading and word recognition in younger children. Once everything in your child's bedroom has a "place," it's much easier for him/her to put them back after play.
Now that you have organized your child's bedroom and there's no more clutter left on the floor to don't forget to decorate the walls. Take your child's old paintings/pictures and put them in frames to hang up. If you don't have any create new ones or take fun pictures to have blown up for frames. You have now given your child's room a warm and cozy feeling, and everything will be close enough for your child to enjoy.
Share This Story, Choose Your Platform!