When you're making your living room a more comfortable space, choosing what matters most with your living room makeover helps reduce the number of things to do. There are as many different styles for a living room as there are different tastes, so sometimes you must approach it from the perspective of what you and/or your partner like and not try to please everyone who may come to visit, as that's impossible.
Here are four tips to make the living room area more livable when planning a living room makeover.
4 Living Room Makeover Tips
Start with Curb Appeal First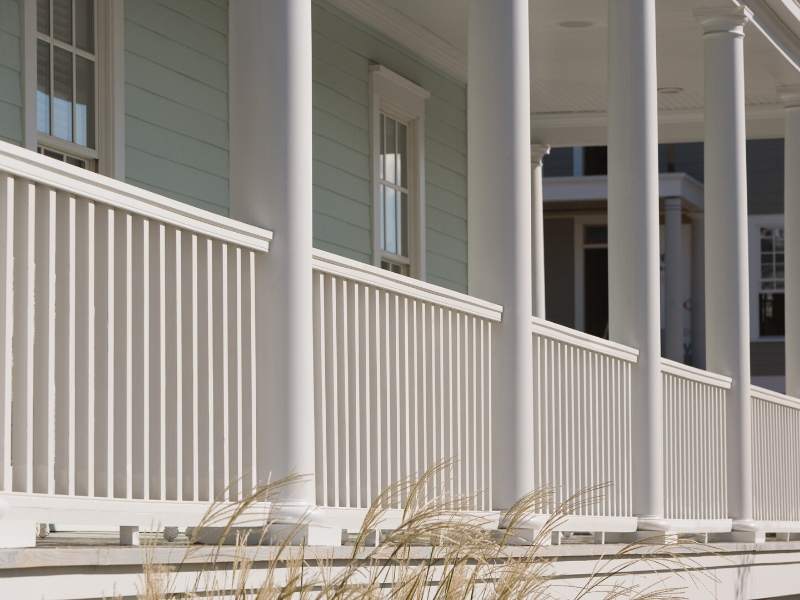 There is a lot to be said for curb appeal. It doesn't do much good if your living room is all dressed up ready for visitors, but the outside is in need of repair. You'll be inviting guests over to hang out and apologizing for the siding on the house. It's a much better idea to follow the suggestions from Porch for installing vinyl siding on an exterior wall of your home and strike the right tone before guests have even entered your property. Make sure your landscaping is manicured and replace any plants that have died off. Possibly painting your front door with a fresh coat of paint will be just what your home needs and then you're ready for your living room makeover.
Proper Furniture Layout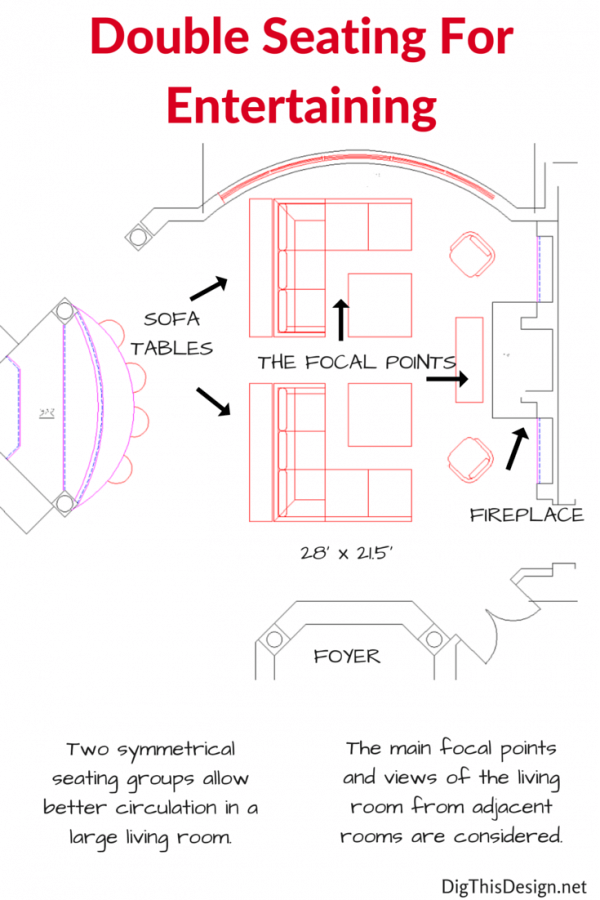 Images by DigThisDesign.
Your living room makeover needs to first be laid out correctly. It is so important that your furniture layout is conducive to socializing. Make sure that there is seating that allows people to easily look at each other and converse. If everyone is sitting on a couch inline it is uncomfortable to look at one another while talking.
It's pretty typical to see seating lining the walls of a home, only because this was the norm for so many years. However, you want to create some intimacy by pulling chairs closer so they're facing each other. This way, people can talk quietly if they wish to do so.
Add a sizable rug to the seating area to suggest subconsciously where the boundaries are, which should encourage guests not to move the seating back too far to maintain the sense of intimacy in the conversation. When you want two seating areas for different groups, you can always have a second rug to accentuate the other grouping. Adding rugs adds texture to the design which adds a sense of coziness to this space.
Add Mood Lighting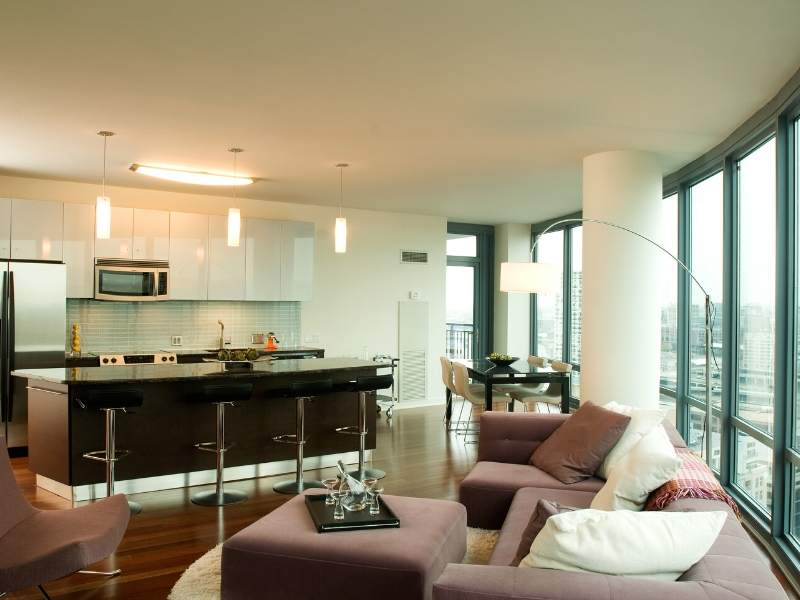 Use different lighting and paint colors that work together to create a room that evokes emotion. When wanting a lively area, use brighter tones on the walls but when you want to relax and get your energy back, cooler hues will take the pressure off. Lighting can be made smart with lightbulbs or LED spotlights that can be controlled from your armchair. Dimmer controls also allow lights to be given a lower illumination to be more restful for tired eyes when needed.
Window Treatments
Whether to give the windows a dressing or keep them plain is often a personal choice. Letting in natural light during the day and having the option to pull heavy curtains across at night is something that people may prefer who crave privacy. For other people, using a light drapery that shields some sunlight and adjustable shades made from either wood or metal, depending on the surrounding décor, offers good flexibility depending on the situation.
Making successful changes or a makeover of your living room doesn't have to be extensive to work wonders. Creating a natural focal point to direct where guests naturally wish to hang out and providing adjustable comfort through color choices, lighting adjustments, and window drapery selection work extremely well in combination.
Images Courtesy of Canva.
Designs by Patricia Davis Brown Designs, LLC.
Other posts you might enjoy:
Living Room Design – Make Yours More Comfortable and Livable
Window Treatments and Decor Add Style to Your Living Room
How to Design a Furniture Layout for a Large Living Room
Share This Story, Choose Your Platform!