Are you dreaming of a kitchen renovation that won't empty your pockets? Renovating a kitchen is an exhilarating endeavor that can breathe new life into one of the most critical spaces in your home. However, the prospect of a kitchen renovation can also bring along a hefty price tag, causing many to shy away from this much-needed transformation. 
But fear not! With the right strategies, it's entirely possible to achieve a budget-friendly kitchen renovation without sacrificing quality or style. So, are you ready to achieve your dream newly renovated kitchen without breaking the bank? Keep reading below and see these invaluable tips and advice to help you master the art of renovating your kitchen on a budget.  
Tips for a Budget-Friendly Kitchen Renovation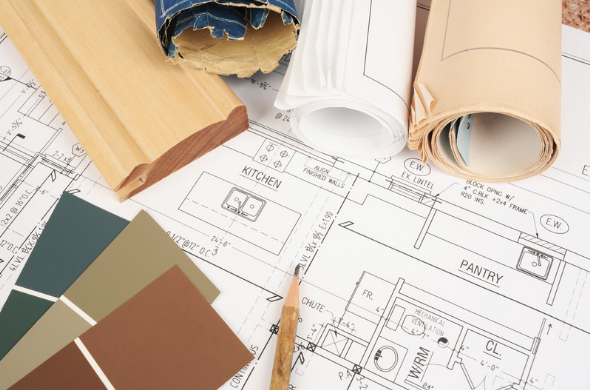 One of the first steps in any renovation project is to determine your budget. Take some time to evaluate your finances and set a realistic budget that you are comfortable with. Think about how much you can afford to spend and what areas you prioritize for a kitchen renovation. By having a clear budget in mind, you can make smarter decisions when selecting materials and appliances for your kitchen renovation. Remember to account for unexpected expenses and keep a contingency fund to address any surprises that may arise during the renovation. 
Plan for Your Kitchen Renovation
Proper planning is crucial to ensure a successful and cost-effective kitchen renovation. Take the moment to create a detailed plan before making any purchases or hiring contractors. You can start by identifying what you want to achieve with your kitchen renovation – do you want to improve functionality, enhance aesthetics, or both?  
Make a list of all the changes you want to make, such as replacing cabinets, updating countertops, or installing new flooring. This will help you visualize the end result and make informed decisions throughout the process. 
Decide On Your Layout Carefully
Changing the kitchen layout can be among the costliest aspects of a renovation. To save money, try to work with your existing layout as much as possible. If possible, you can repurpose your current cabinets, appliances, and plumbing connections, and you might be able to significantly reduce your expenses. If you must make changes, consult with a professional to confirm that the new layout is both functional and cost-effective. 
Consider Refacing Instead of Replacing Cabinets
Replacing kitchen cabinets can be a significant expense. However, if your existing cabinets are in good condition structurally, consider refacing them instead. Refacing cabinets involves replacing just the doors and drawer fronts and covering the existing cabinet boxes with veneer. This can give your kitchen renovation a fresh look at a fraction of the cost of a full cabinet replacement. 
Sometimes, small changes can make a big difference. Consider updating the hardware on your cabinets to give them a fresh new look. Simply replacing outdated handles and knobs with modern and stylish ones can significantly enhance the overall appearance of your kitchen. This is a cost-effective solution that can be done easily and quickly, providing a noticeable transformation. 
Open shelving is not only trendy but also a cost-effective way to display your kitchen essentials. It eliminates the need for upper cabinets, saving both money and space. You can easily install open shelves yourself and give your kitchen a modern, airy feel.  
Opt for Budget-Friendly Countertop Materials
Countertops are a focal point in any kitchen, but they can also be one of the most expensive elements of a kitchen renovation and a major budget concern. Thankfully, there are budget-friendly alternatives that can still provide a high-quality finish. Consider materials such as laminate or butcher block, which are more affordable than natural stones like granite or marble.  
These materials come in a variety of colors and patterns, allowing you to achieve a stylish look without breaking your budget. They can also mimic the appearance of high-end materials without the associated cost. 
Look for Deals and Discounts on Appliances
Appliances are necessary in any kitchen, but they can also be a significant cost. To save money, keep an eye out for deals and discounts on appliances. Many manufacturers offer seasonal discounts or promotions, so take advantage of these opportunities to get high-quality appliances at a reduced price. You can also consider purchasing slightly used appliances or looking for floor models, which are often priced lower than brand-new ones. 
Another way to cut costs during a kitchen renovation is to tackle certain tasks yourself. While some jobs may require professional expertise, many aspects of kitchen renovation can be done as DIY projects.  
For instance, painting walls, installing backsplashes, or assembling and installing prefabricated cabinets are tasks that can be undertaken by individuals with basic skills. By handling these tasks yourself, you can save on labor costs and allocate your budget to other areas of the kitchen renovation. Just be sure to take the time to learn the necessary skills and safety precautions to ensure a successful DIY renovation. 
Sourcing materials is an area where you can make substantial savings. Look for sales, discounts, and clearance items at local home improvement stores. You can also explore online marketplaces for great deals on kitchen fixtures and accessories. Reclaimed materials, such as vintage tiles or salvaged wood, can add character to your kitchen at a fraction of the cost. 
Good lighting can greatly enhance the overall ambiance and functionality of your kitchen. Look for budget-friendly lighting options that provide adequate illumination while still looking stylish. Consider energy-efficient LED lights, which not only save you money on your electricity bill but also have a longer lifespan. Additionally, ensure that you have well-placed task lighting in key areas such as above countertops and the stove, as this can greatly improve safety and convenience. 
Maintain a Functional Kitchen Triangle
The kitchen work triangle, formed by the stove, sink, and refrigerator, is a crucial aspect of kitchen design. Keeping these elements in a functional and efficient relationship can improve the flow of your kitchen. Rearranging your kitchen to maintain this triangle without major structural changes will save you both time and money. 
Don't Forget the Small Details
It's often the small details that can create a massive difference in your kitchen's total look. Replacing old faucets, cabinet handles, and outlet covers can give your kitchen a modern touch without a hefty price tag. These minor changes can add up to a significant transformation. 
Wrap Up
Renovating your kitchen on a budget doesn't mean you have to compromise on quality or style. With careful planning, smart decision-making, and a little creativity, you can attain a beautiful and functional kitchen without breaking the bank. So, try these tips and transform your kitchen into a space you love, all while keeping your wallet happy. Happy renovating!
Other posts you might enjoy:
Common Kitchen Renovation Mistakes to Avoid
Should You Gut Your Kitchen? The Pros and Cons of Kitchen Renovations.
Kitchen Renovations for a Fabulous Space for the Whole Family
Share This Story, Choose Your Platform!