The modern kitchen is one of the most important areas to design with convenience and style in mind. With the right kitchen design layout, prepping food, cooking, and cleaning is easier than ever. If you are a young professional, before moving forward with your plans to design a new kitchen, there are tips for kitchen design layout to keep in mind. Here are a few things to consider when designing a kitchen, complete tips, and a kitchen layout ideas guide for young professionals.
Design an Efficient Modern Kitchen for People on the Go
Clean Crisp Modern Kitchen
What are the features of a modern luxury kitchen?
One of the most prominent staples of a modern kitchen includes sleek new cabinetry, simple counter-tops, and a layout with clean lines. A modern kitchen design idea for young people on the move often includes recessed hardware for cabinets, hidden hinges, and a minimalistic design.
Minimize clutter in small spaces with modern storage spaces. Clean and crisp edges in a kitchen layout also help to present a much larger and more open space for family and guests.
Efficient Color Scheme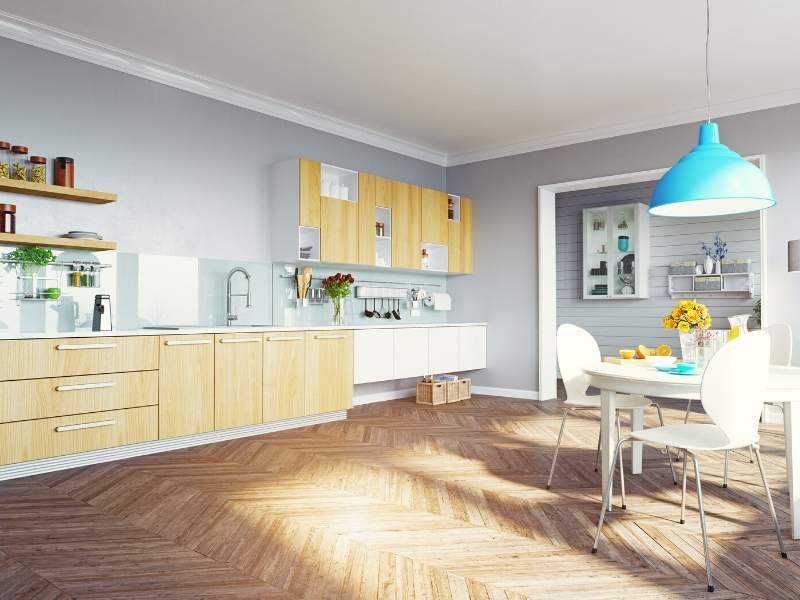 What is the best color for a modern kitchen?
Most young professionals desire the greatest level of efficiency, but also want to create an elegant and modern kitchen. Choose the right kitchen color combination for your space for a bright modern effect. For instance, avoid dark colors in your kitchen such as red and black if you have a galley-style kitchen. Opt for colors such as white, light grey, or pale wood colors for a more natural aesthetic that gives the appearance of more space.
Select timeless kitchen color schemes or colors that are neutral yet work well with the type of decor you have in mind. They also help increase the timeless value of your home. So, for optimal results over the long run, try to avoid extremely bright colors that are more difficult to switch out.
Small Luxury Modern Kitchen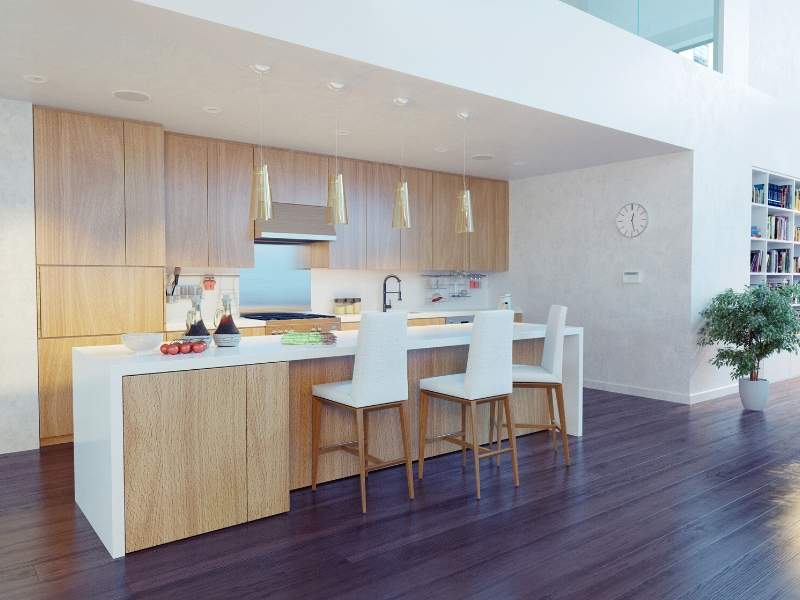 Small kitchen design tips:
When you work with a small kitchen design, your options are many. With a smaller kitchen, consider vertical storage and cabinetry to maximize the area you have available.
If possible, install a kitchen island with additional storage below. This is always a great option if you have space. One efficient use is those small appliances stored nicely in kitchen island cabinetry, which keeps them within your reach when you need them.
Smart Connected Appliances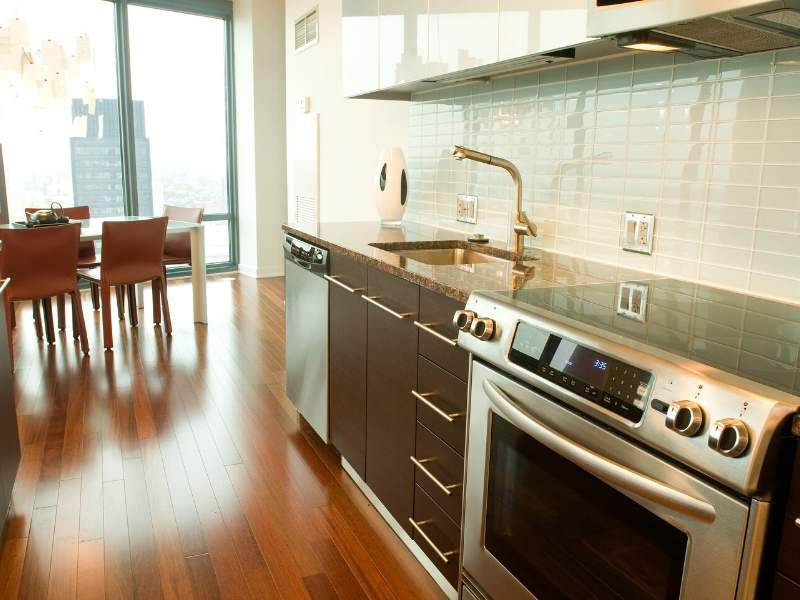 What appliances should a small modern kitchen have?
The younger generation enjoys the use of the best modern kitchen smart small and large appliances. Smart appliances range from refrigerators to food processors, coffee makers to crock pots, and smart microwave ovens.
There are wine chillers that look like a small cabinet, intelligent toasters that never burn a piece of bread, and the InstaPot multi-cooker that combines multiple appliances into one unit.
Please note that to accommodate these, kitchen designers need to design their modern kitchen to include Wi-Fi outlets, plugs, and surge protection.
Other Posts You Might Enjoy:
The Right Kitchen Appliances to Enhance Your Interior Design
Heart of the Home • Your Kitchen Renovation
An Essential 5 Step Guide to Home Kitchen Remodeling
Share This Story, Choose Your Platform!