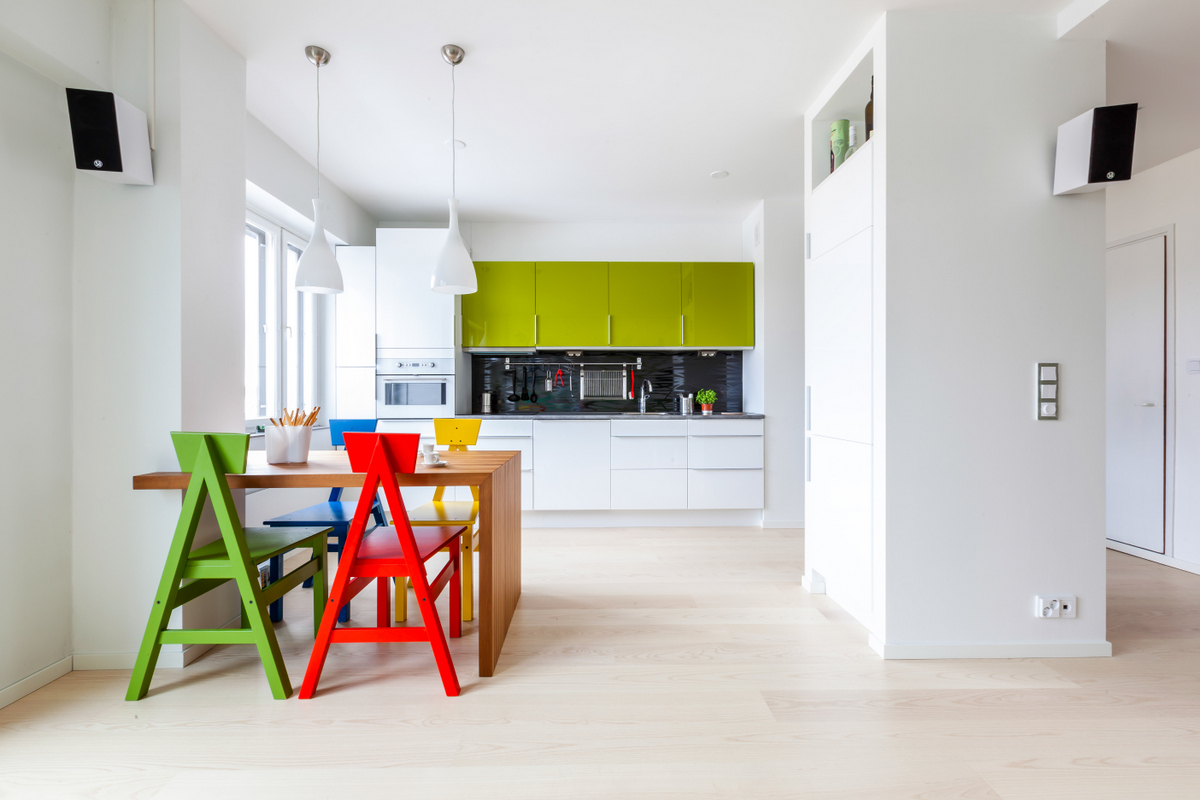 Do you have a small kitchen? Think there's no hope for incorporating stylish design and plenty of storage?
Well, Maurizio Giovannoni from Maurizio Giovannoni Studio di Architettura e Design didn't let "small" stand in his way with this small kitchen makeover in Turku, Finland.
Before the Kitchen Remodel
Maurizio saw past the outdated, bland space – and had a vision for letting in more light, color and warmth, starting with opening up the wall blocking the space from the rest of the home.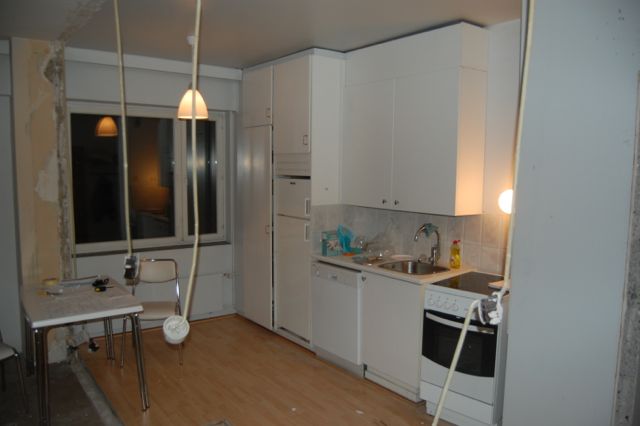 After the Kitchen Remodel
 Maurizio chose the green addctive model from IKEA for cabinets for a simple, inexpensive yet vibrant look for the small space.
With two walls full of cabinets, this small kitchen has plenty of storage without taking up valuable floor space.
We just love the simple, clean lines of the furniture… and the color! Talk about coloring outside the lines with four brightly and differently colored chairs.
 It's no wonder why this modern kitchen made the cover of the National Magazine in Kauniit Kodit in May.
Thanks to Maruizio for sharing this project and his design inspiration with us!