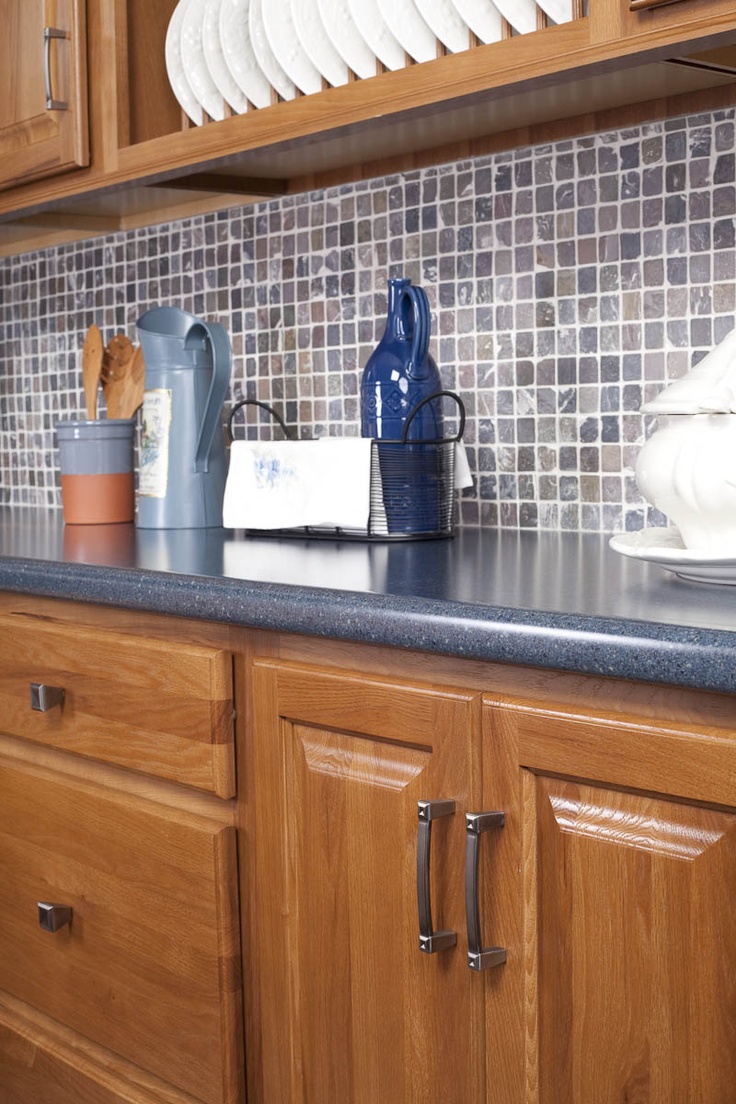 You are thumbing through the up-scale design magazine "oohing" and "aahing" at the latest kitchen designs. So many ideas!  "And so little money", you say, as you throw it down with a sad thump. Your kitchen re-design isn't going to be found in the up-scale mags, because you need it cheap. Well, "inexpensive" is a prettier word. But if it's cheap, it can be simple as well. Add that to the benefit of "inexpensive". Granted, it can be heartbreaking to accept that what you want in your kitchen, is just not affordable right now. Your kitchen is just not….YOU.  But wait, if you are a do-it-yourselfer, or even if you aren't, you can put your personality out there in your kitchen to admire, and be seen by others and admired as well. Here are the best five simple, cheap ideas for kitchen re-design.
#1: Cabinets
Clean them, sand them, and paint them a great new semi-gloss color. Take the doors off, clean off the scummy hinges and hang it all up again.
(Dig This Design On Pinterest)
#2: Drawer pulls and knobs
Change that hardware. You can do this yourself! Just take an old handle with you to match sizes, and find the endless possibilities of new and different drawer pulls and knobs. You'll have to decide on one that fits with your kitchen: modern, retro, country, up-town, refurbished, vintage, sixties, etc.
(Dig This Design On Pinterest)
#3: De-clutter
It costs nothing! Put stuff away: toaster, utensils, knives, cutting boards, etc. Leave room for the counter top to shine. Put out a fresh or silk flower arrangement or a plant.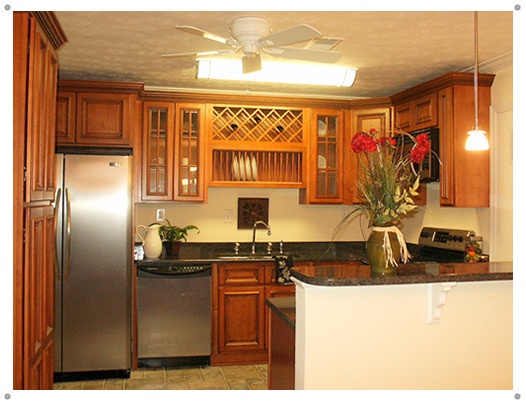 (Dig This Design On Pinterest)
 #4: Storage
It will feel like a new kitchen if you add storage. Inside your pantry and cabinets hang or install inexpensive roll-outs and organizers, found in hardware stores. If you have room, buy a stainless roller shelf that gleams, all the while handling your cookbooks, crock pots, and bowls full of fresh fruit.
(Dig This Design On Pinterest)
#5: Walls
Again, clean them, and use your speedy roller to spread out a wonderfully harmonizing color all over.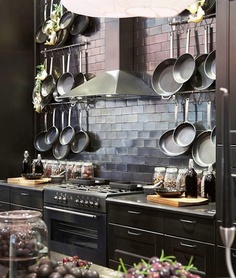 (Dig This Design On Pinterest)
With these five simple and inexpensive ideas for kitchen re-design, you can make your kitchen look brand-new, without investing a huge amount of cash. It won't even take much time!  And you did it yourself. Now you can be admired for your inventiveness, along with your kitchen for its beauty! And you can tell your friends, "It was simple and inexpensive"