If you've spent any time thinking about your dream kitchen, you probably have a few ideas of what you want it to look like. But have you considered the appliances that will fit into this beautifully designed kitchen? Or, the companies that make them?
Here are five appliances from some amazing brands that you should consider when you build your dream kitchen.
Build Your Dream Kitchen with These Five Appliances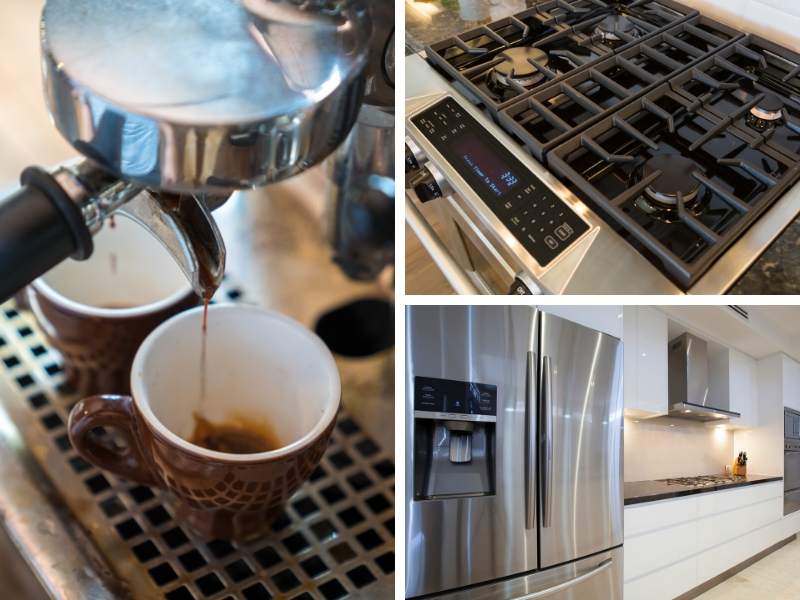 A Stunning Gas Range
Most folks usually include gas ranges in their dream kitchens, for a few reasons. Gas-powered ranges are superior to electric stoves for a few different reasons. Largely, the consistency of heat applied is much great, since it's a constant flame at a very specific heat, vs with an electric stove constantly heating up and cooling down. Gas ranges also heat almost instantly, making them more time-efficient. Oh, and they're more cost-effective, too. Gas ranges from Dacor Appliances are the cream of the crop in terms of both looks and performance and should be the first place you look.
A New-Age Refrigerator
Another crucial component to your dream kitchen – a refrigerator. Fridges have come a long way over the years, from tacky white or cream plastic to stainless steel, to the current, new-age fridge. Refrigeration solutions, like those from the company Sub-Zero Wolf, are customizable to fit your kitchen and your needs. You can select one that blends in with your cabinets. Or with a window into the produce drawer. The possibilities are endless.
A Professional Grade Espresso Machine
What dream kitchen is complete without a dream coffee setup? La Marzocco is the industry leader in espresso machines and has been for decades, for example.  These machines are handmade in Italy with the highest possible quality. Simonelli is another professional-grade espresso machine company. Both companies make "apartment" style machines for the home. Espresso is the cream of the crop in terms of coffee beverages, and having one of these machines in your home essentially gives you the same caliber coffee as a commercial cafe. Dream kitchen worthy, indeed.
A Luxurious Wine Fridge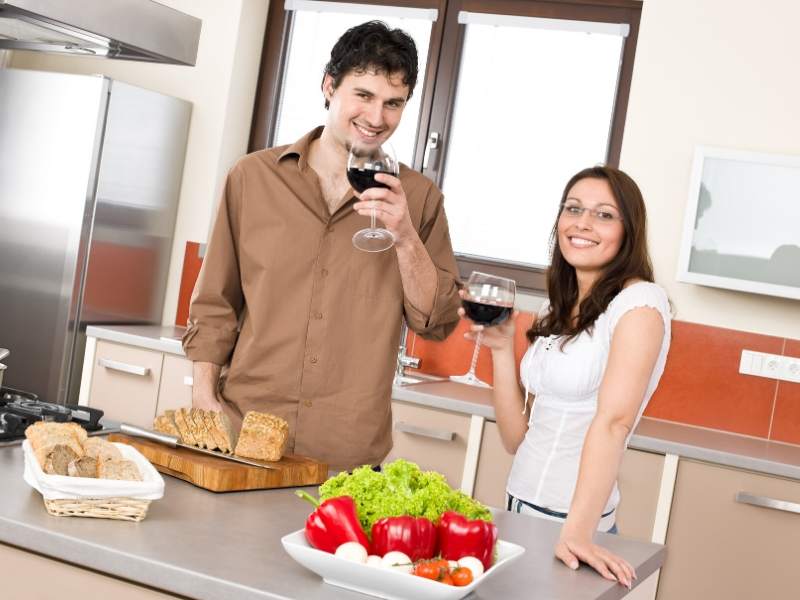 You've got an espresso machine for your morning routine, but what about your evening routines? In this case, a wine fridge is a must-have in your dream kitchen. Wine fridges maintain your wine – red or white – at the perfect temperature and humidity to maintain the quality of the wine over time during aging, and at temperatures ready for drinking! Red wine should be stored at cool temperatures, so a wine fridge with a compartment around 55-60F is what you'll want for reds. Most folks want white wine at cooler temperatures on hand to consume, so you'll want it stored at around 50F or less.
A Functional Vacuum Sealing Drawer
This may not be the first thing you think of putting into your dream kitchen, but having a built-in vacuum sealing drawer is one of those kitchen appliances that pays for itself over time. If you ever buy meat in bulk, want to freeze your leftovers, or do any sous vide cooking, having a vacuum sealer around is invaluable. Having it built into your kitchen is the way to guarantee you use it and get the most out of it.
Images Courtesy of Canva.
5 Repairs You Should Make Before Selling Your House
How to Decorate Fancy on a Budget
How to Choose the Best Interior Designer for Your Project
Share This Story, Choose Your Platform!