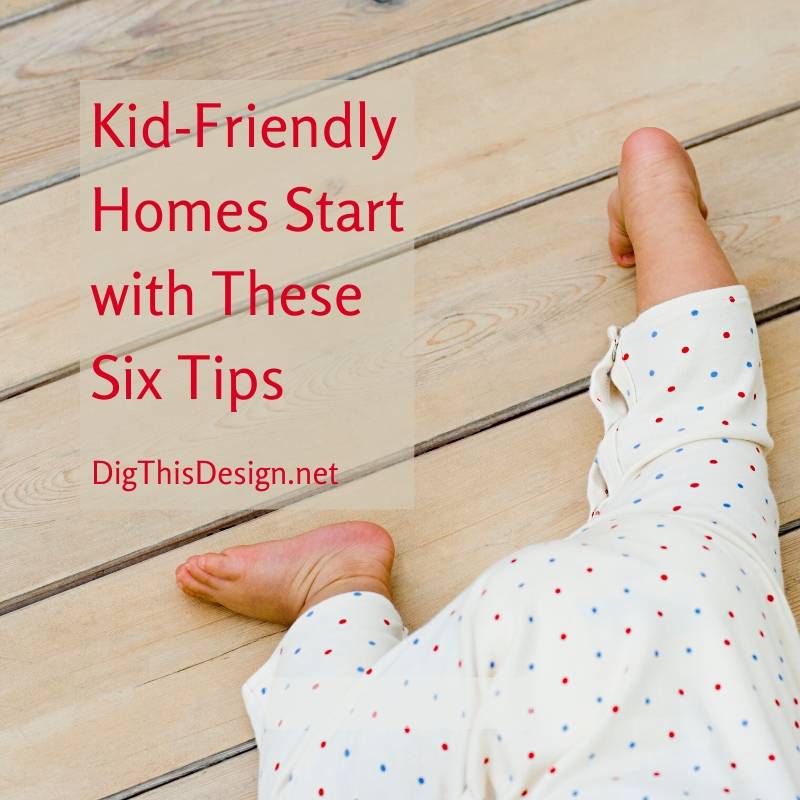 No matter how old your children are, all parents understand the need for kid-friendly homes. Not only do you want your place to be a fun-filled haven of growth and learning, but you want it to be safe and secure, as well. There are basic tips and tricks every first-time parent learns along the way, but there are actually in-depth ways to design and curate a more kid-friendly home, as well.
From simple things like installing gates on the stairs to keeping dangerous things out of reach, you can (and should) be proactive along the way. Here are six tips to create a kid-friendly home that's functional and aesthetically pleasing, as well.
Kid-Friendly Homes Start with These Six Tips
Start with the Basics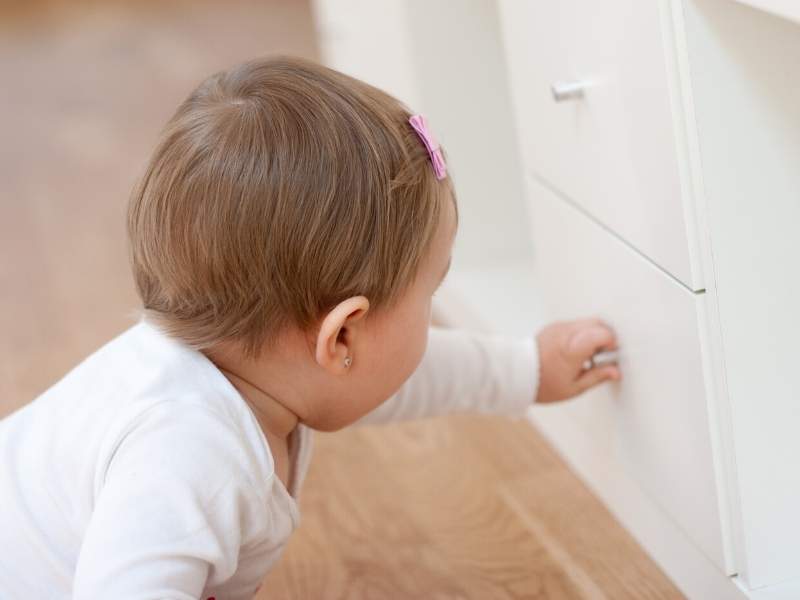 The younger the children, the higher the risks. Any parent will tell you that the statement is true. To truly make your home kid-friendly, you want to take a careful look at your living area. Find things that could be potentially dangerous or hazardous, and remove them from their eye level. Remember, kids are resourceful, so you need to be, too. Consider getting a magnetic knife guard to store your kitchen knives out of reach.
Likewise, invest in locking mechanism for drawers with cutlery, or lazy susans in which little fingers can get caught. Not only does this protect your kiddos, but it prevents mess, too. If the drawers are inaccessible, you won't have to pick up all the items and tools scattered around by inquisitive children.
Safety First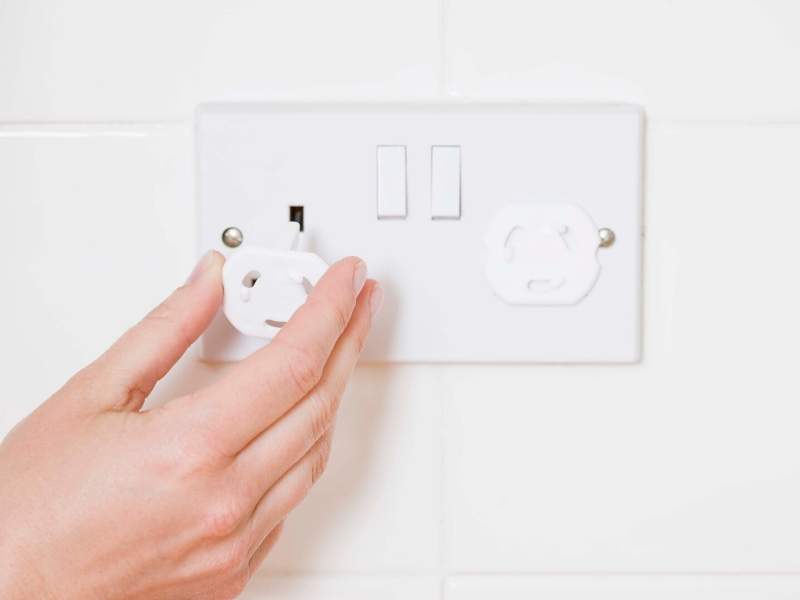 Children are inevitably drawn to plugs and switches, so we always recommend parents invest in quality plug sockets. You can purchase socket covers at any hardware or home-improvement store, as well as many local superstores. Even better, some of the newer light sockets on the market are designed to prohibit little fingers. When in doubt, you can always add an extra measure of safety by moving large furniture in front of them.
In regards to furniture, you'll notice that a lot of nursery furniture comes with fall anchors. It's easy to overlook these things, but it's important to note that they're there for a reason. Lots of pre-fabricated furniture can be easily pulled down by curious children. These anchors keep your furniture securely fastened in place to prevent injury. We also recommend you consider adding childproof handles to doors, especially if your bedrooms are upstairs. Kiddos are curious, and a kid-friendly home should anticipate any eventuality. The last thing you want is little feet wandering the house alone at night.
Put a Lock on It
Kid-friendly homes should be safe, above all else, and it's no secret that small objects are potential choking hazards. Invest in storage solutions for little objects that keep them away from a child's reach. Toys should be at their eye level. Anything else should be out of potential harm's way.
Bathrooms are an area of specific concern. Protect your child from accidental poisoning and contaminants by keeping items in a locked medicine cabinet out of reach. Likewise, you need to make sure detergents, cleaning supplies, and dishwasher tablets are locked away, as well. Some of these items look appealing to children due to their color and size, so you need to be proactive at all costs. While locks seem prohibitive in kid-friendly homes, they can save lives.
The Right Furniture
One of the most common misconceptions when it comes to decorating your home with children is that you have to forgo style in favor of function. Many people think they have to use solely plastic primary-colored furniture or things that simply don't mesh with your style or vibe. Luckily, that's truly not the case. You can invest in great furniture that works for both design and creating kid-friendly homes. For example, invest in that coffee table you love – perhaps with a scalloped or rounded edge to protect little kiddos.
Another great idea is to opt for furniture that doubles as a storage solution. If you live in a home that doesn't have a dedicated playroom, you want to make sure you have a way to clean up properly at the end of the day. Consider great shelving with stylish baskets that mesh with your decor. And, never fear, you can probably still get that sofa you like.
Pick the Perfect Flooring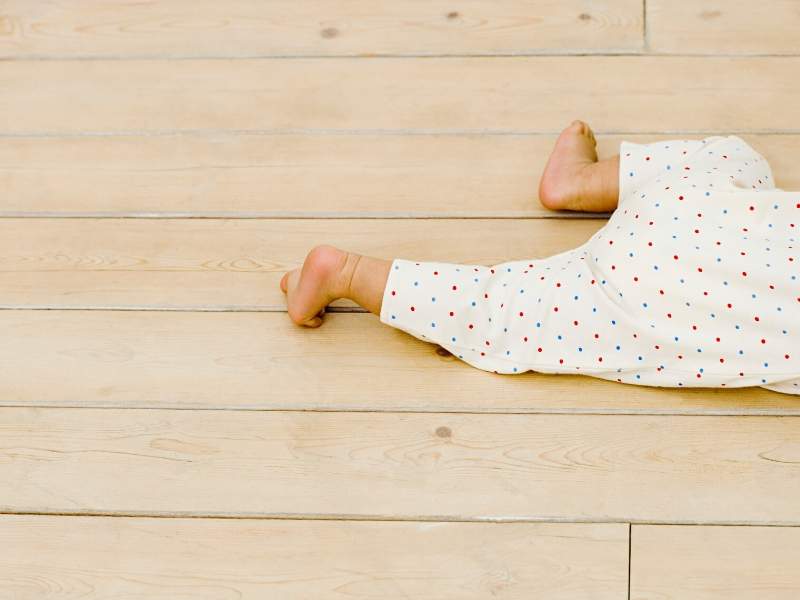 Children are wild cards. There are no two ways about it. That means that every piece of furniture or material used in your home should withstand daily wear and tear. Now is likely not the time to install soft-pile cream carpeting. Instead, you'll want to choose practical (yet still stylish) flooring ideas like deck ceramico. It gives you the luxurious feel of hardwood flooring with all the advantages of sturdy porcelain tiles. It's also great in terms of cleaning and upkeep, which is important for the most kid-friendly homes.
Kid-Friendly Homes Are Creative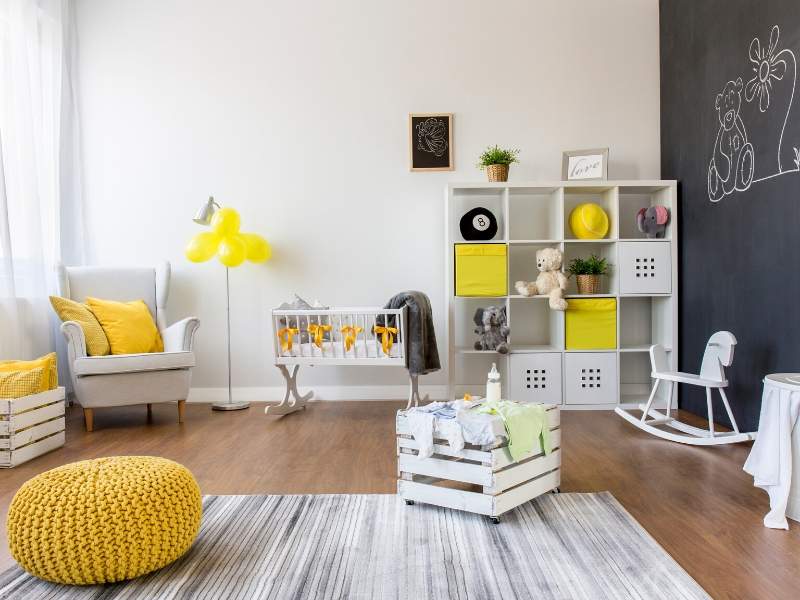 Ultimately, any home with children should be creative and inspiring. Children can turn anything into a fun game, which keeps adults young and inspired. And, as such, it's our duty to continue inspiring and encouraging them to thrive. We love the creative touches that parents are adding to homes these days. Simple things like DIY chalkboard or chalkboard walls allow children to shine. They get to flex their creative muscles in a fun and non-destructive way. If you think about it, they're actually adding to the decor, which is a huge pride-point for them.
Maybe you want to brighten up your child's room with removable decals. These nifty elements won't deter from your overall aesthetic in the longterm, but they'll reflect their preferences at their ages. Plus, since they're removable, you won't need to repaint. Trust us, that's ideal!
Another great way to enhance kid-friendly homes is in the kitchen. While we mentioned that kitchens can be hazardous, they can also be a place of great creativity and inspiration. Perhaps invest in a kids' stool so they can reach the counter to help you. Buy them their own sturdy mixing bowls and spoons to help you create tasty treats. By bringing them into this place and doing so the right way, you inspire, rather than stifle them.
Finally, we love the idea of creating little chill-out zones for your kiddos throughout the house. Kids need space to relax and unwind, and a fun little nook is a great way to encourage them to relax, read, and revive. Decorate the space with bookshelves within reach, multicolored lamps, and pillows to warm it up and invite them into space.
Images Courtesy of Canva.
Other Posts You Might Enjoy:
How Home Interiors Can Work for Kids & Adults
Summer Crafts for Kids to Enjoy
Kids Rooms That Express Their Inner Pirate
Organizing Your Child's Room Like a Pro
https://digthisdesign.net/wp-content/uploads/2018/03/Kid-Friendly-Homes-Start-with-These-Six-Tips.jpg
800
800
Melissa Moore
http://development.digthisdesign.net/wp-content/uploads/2016/11/OLD_DigThisDesign_logo.jpg
Melissa Moore
2018-03-24 08:00:57
2021-01-16 10:59:16
Kid-Friendly Homes: 6 Tips for a Safe & Fun Space