While the living room and kitchen are the more public areas where you have to entertain guests, you can decorate the bedroom in whichever way you want. One of the best ways is to dress up your bedroom window is to search for the perfect valances.
How wonderful it is to wake up and look out your windows with stunning valances greeting you and perfectly framing the view outside? However, dressing up your windows with valances is a little tricky if you are not familiar with the various styles. Here is how you can achieve a stunning look in your bedroom with the perfect valances.
Select From 5 Types To Get Your Perfect Valances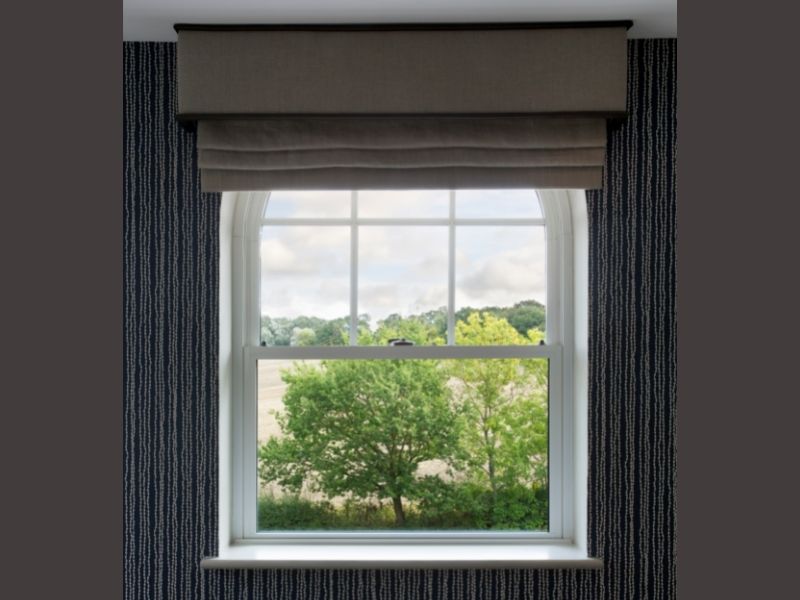 What is a valance?
Valance refers to a kind of window treatment that covers the upper parts of the window. You can hang them on their own or you could use them along with curtains and blinds. They are great for decorative purposes, but they can be very functional as well. You can use them to conceal wiring or drapery hardware near the window.
Although valances go well with Victorian or Edwardian style of home décor, the more contemporary styles can be customized to suit any home décor. You can find them in really eclectic patterns that are perfect for a modern home.
How can you use a valance?
You can use these dressings as a window treatment where you hang your curtains and drapes. They offer a better framing for the windows and give it a more layered look that is visually far more appealing than simply hanging regular curtains. Moreover, if your windows are too big and seem too stark with bare curtains, you can add valances to break up the visual monotony.
Usually, with the valances in a dark color and the curtains a shade lighter, you can create a structured look that looks pretty modern and contemporary. You can also use them to hide architectural flaws around the windows, as the extra fabric provides a great cover.
You can also choose a valance in matching fabrics that match the tone of your furniture or other upholstery in the room. That lends a more cohesive and put-together look, and you can achieve all of this without having to spend a ton of money on home décor.
Materials for valance.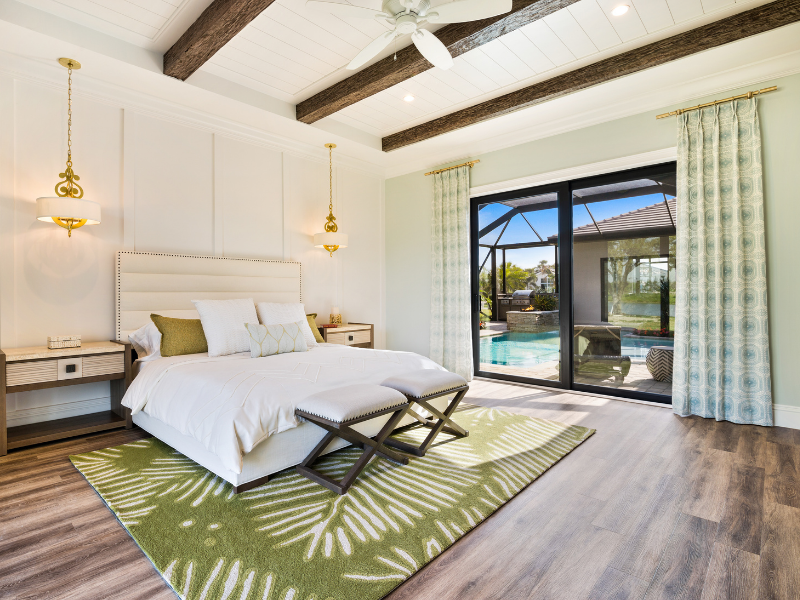 Valances are found in various materials and fabrics, but the most popular ones come in cotton or a mix of cotton, linen, and polyester. This is because they are effortless to maintain and are also very affordable. 
However, if you want a chic home décor, you may also opt for fabrics like silk, faux silk, satin, and even velvet, which look very regal. You can have an added layer of plain lining at the rear to prevent the sunlight from hitting the valances directly and fading the fabric. Choose durable fabrics if you intend to retain the same valance for an extended period.
Types of valances.
Here are some popular styles of valances that you can consider while planning your bedroom décor.
1. Balloon valance.
These are made from light cotton or linen. The style of the valance makes them billow out and gives them a fuller appearance. They can add a fun element to your bedroom.
2. Ascot valance.
If you want to lend a classic look to your bedroom, then these are highly recommended. The structured, triangular-shaped drapes have elaborate pleats, and they look the best with velvet or silk. Of course, adding tassels or fringes can elevate the look further.
3. Italian valance.
These valances have the length of the fabric forming a wide curve and have the shortest width at the center of the window. You must have seen these valances in the old Hollywood films that depict country mansions in the center of the vineyards.
4. Box pleat valance.
If you are more of a minimalist and do not prefer superfluous décor, then these are perfect for you. The box pleats create a full valance, but they are spaced evenly at the very top. You can fold them back to reveal a contrasting fabric underneath.
5. Cascade valance.
As the name suggests, these valances create a rippling effect. They fall gracefully from the top in layers, much like a waterfall. Interestingly, they are also known as jabots, depending on the exact pleat pattern that you have chosen. In fact, they are yet another classic style that never goes out of fashion.
In conclusion.
If you are unsure which style or material to use for your bedroom window valances, consult an expert. The size of your bedroom and the shape of the windows will determine which one is best suited for you. Once installed, you are sure to be impressed by your bedroom makeover. If you have questions or suggestions, we always love to hear from you in the comments below. Also below are links to more useful articles about ALL things DESIGN for your home or business.
Images Courtesy of Canva.
Other Posts You Might Enjoy:
Replacing Your Windows And Doors: Thinking Beyond A Price Tag
Your Guide to Windows and Complimenting Shutters
How to Incorporate Windows into Your Interior Design
Share This Story, Choose Your Platform!