A front yard plays a significant role in the overall curb appeal of a home, irrespective of its size. To have a well-landscaped yard, you must consider the size and style of your house, the amount of sunlight received by the yard, and how well you can enhance it with hardscaping features, plantings, raised beds, and other decorative containers.
6 Tips to Complete Your Front Yard Landscaping Project Successfully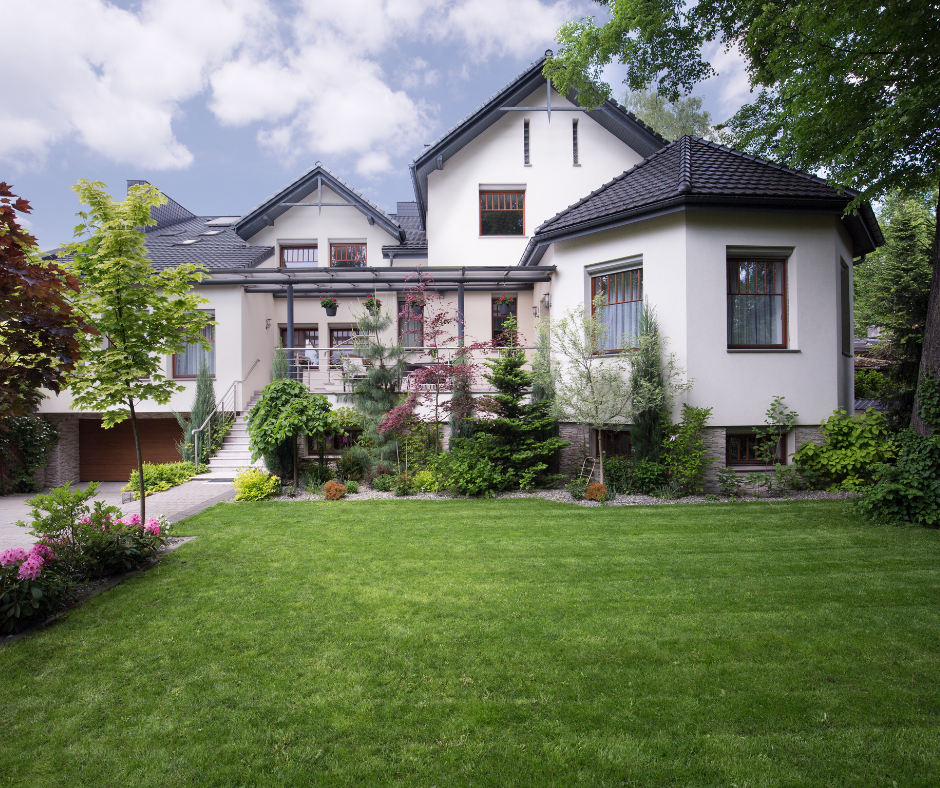 Set Your Landscape Layout Goals
Like any other home improvement project, plan for your front yard landscaping project. Start by determining the kind of changes and a list of qualities you need for your landscape. As new landscaping trends keep emerging each year, it would be best to research to learn about the latest ones and what other homeowners are doing.
To make your planning easier and get constant expert advice, engage the services of Malone's Landscape designers. With their in-depth landscaping skills, the experts will evaluate your landscape layout, determine the front yard focal point, and advise you on the best options to try.
Choose Your Landscaping Plants
Well-positioned and maintained landscape plants significantly increase the value of your property. We asked the experts at, Tree Service in Marshall VA, and they said they can help you determine the kind of plantings, trees, and shrubs to include in your front yard. They advise you to consider when choosing your landscape plants, your plant's function, growth rate, size, and the climatic conditions of your area. Check the plants' native origins and other cultural and ornamental considerations.
Create a Base Map
Create sketches of several landscaping ideas to have a picture of how they will transform your front yard. It's the most cost-effective way to explore various options while avoiding costly mistakes. You can generate your landscape layout base map on a piece of paper or a computer using a downloadable application or an online program.
Your base map should contain your house's perimeter lines and outside dimensions. Use the plot plan of your home to get these dimensions. Then sketch on the base map those existing features you wish to retain, including patios, walkways, plants, and property lines. Note down the location of your windows, doors, air conditioners, and other utilities. Once you finish your base plan, produce several copies.
Choose Your Paths and Walkway Materials
The range of walkway materials you choose depends on your budget, personal aesthetics, and the material's functionality. Most homeowners use concrete pavers for pathways leading to patios and front entries. Other path materials include loose-fill, paving stones, bricks, flagstones, gravels, and cedar chip, to mention but a few.
Consider Modern Outdoor Lighting
Outdoor lighting plays an integral part in your front yard landscaping project. It helps create an illuminated atmosphere and aesthetically appealing outdoor space. Other than that, it provides much-needed safety, especially at night. A few must-have outdoor lighting types include decorative lighting, outdoor wall lighting, security lighting, landscape lighting, and portable lighting. The best way to light your outdoor entryway is to use wireless portables, outdoor floor lamps, uL damps, and uL wets.
Select the Ideal Structures
You should know the type of outdoor structures you want to add to create your preferred atmosphere. The popular options include arbors, such as the arched arbor, triangular arbor, lattice arbor, and square arbor. Other best garden structures are a picket gate and fence, pergola, screened seating area, Gazebo, Trellis, Ramada, Pool house, patio cover, and an arched gateway.
There is much to consider regarding your front yard landscaping project, but ensure to keep everything simple and avoid overcrowding your front yard. Create a clear design structure and an ideal landscape focal point.
Other Posts You Might Enjoy:
10 Tips for a Low-Maintenance Garden
6 Tips to Create an Awesome Outdoor Living Space
Top Tips to Sell Your Home Quickly
Share This Story, Choose Your Platform!