People are often wary of add-ons being suggested to their purchases, worried that they're just trying to be sold on something mostly for the benefit the company's bottom line. Box springs, for example, are sometimes seen as an extraneous buy, but where is their true value?
The Purpose of Box Springs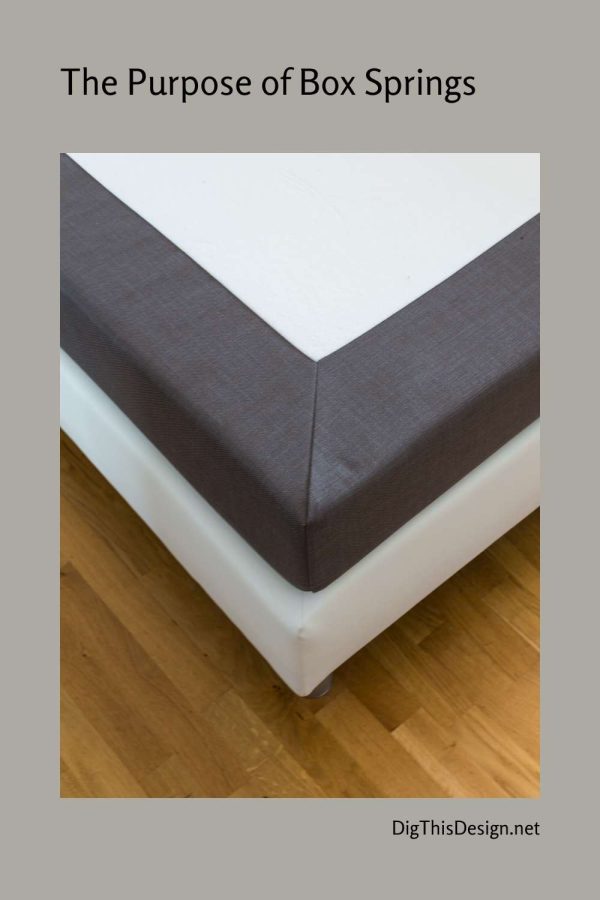 The purpose of a box spring is to provide increased support for your mattress, which in turn increases its lifespan. It basically works as a shock absorber, allowing any of the movements or actions done on top of the mattress to be absorbed by the springs instead of the mattress itself. The support given is a flexible type with coils that allow weight distribution and optimal transfer of the brunt of activity downward, allowing the mattress to remain intact and continue giving a solid, firm support to your body when in use. This reduces sagging and lumpiness, and instead provides a smooth, even sleep surface.
Types of Box Springs
Not all box springs are created equally. In fact, in recent years a trend has grown that includes the use of foundations to support the mattress as opposed to an actual box spring. Created from wood, the foundations do not allow the same type of shock absorption as a traditional box spring, resulting in less longevity for the mattress. Other box springs are created with metals that have less give as well as a lower coil count, which also results in less absorption and decreased support over time. However, there has been considerable advancements in recent years in the technology used to create quality box springs. Some options include a shorter height to complement increased mattress heights being offered nowadays, without compromising the support and absorption of standard box springs. The lower profile springs simply offer an aesthetic change while still increasing the mattress's longevity.
Warranty
Something many consumers have found when purchasing new beds is that box springs are often strongly supported as being part of the package. In fact, when a mattress is purchased without the accompanying box spring, it can often nullify the warranty that is otherwise offered. While the customer may think this is simply a ploy in which to receive higher profits, it is because the manufacturer knows that a lack of box springs may result in a shorter lifespan for the mattress, as well as increased damages early on due to its lack of support. For this reason, many warranties are only offered if both pieces are purchased together.
Not All Beds Need Box Springs
While mattresses in general do need box springs, there are exceptions. For instance, the platform bed does not need additional support or shock absorption due to the fact it has horizontal wooden slats, or a deck, on which the mattress rests. The slats offer adequate support, eliminating its need for additional pieces. Most all other situations you come across, however, will benefit greatly from the use of a box spring.
Unless you have a bed that specifically states that a box spring is unnecessary, take the plunge and purchase a quality piece to accompany your new mattress. Your well-rested and fully supported morning self will thank you.
Images Courtesy of Canva.
Share This Story, Choose Your Platform!