All it takes is a quick glance at the 2015 interior designs trends to see just how diverse your decorating options are. Modern decors still epitomize elegant simplicity, but they do so using a diverse selection of prints, patterns, colors and textures. Every bedroom in your modern style home can be accessorized with a bedding style that is complementary to both modern design and the individualized atmosphere you wish to create.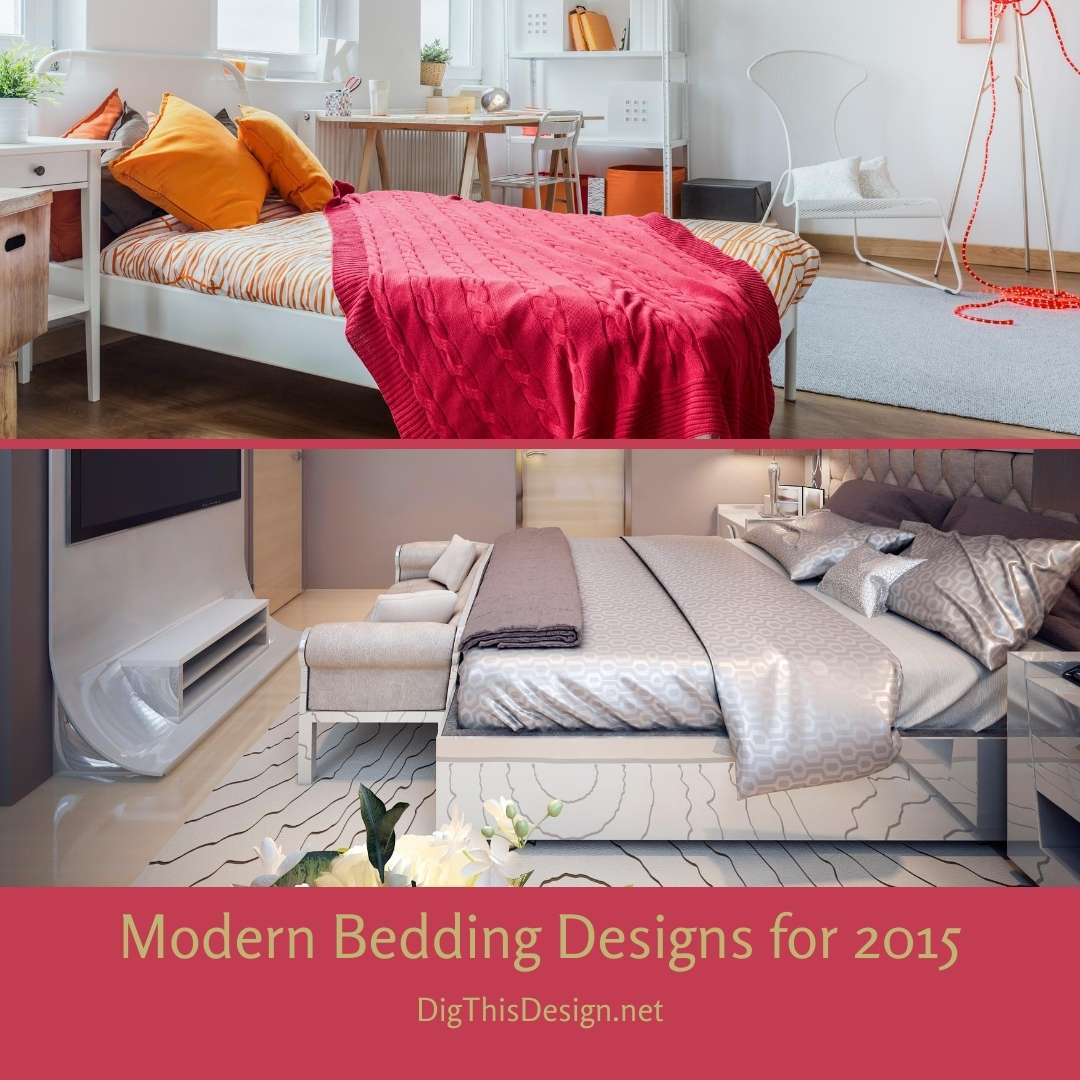 Platform Beds
Platform beds remain a popular choice for a modern bedroom design. Typically, that gives you a minimalistic style headboard as a background for your bedding. You might want to choose an elegant, visually simplistic and crisp comforter such as a Candice Olson design that tucks tightly under the mattress for your master bedroom. You can soften the look of your bed with a few accent pillows. The color of bedding you select can add serenity or excitement to the room's atmosphere.
Nature Theme
The 2015 decorating trends promote nature theme decor. You can easily incorporate some nature-inspired decor into a master bedroom or guest room. A two tone ivory or cream color comforter or duvet with a fabric pattern of roses or trees would look lovely in a modern bedroom. If you prefer a pop of color in your modern bedroom, bedding that features bright pink roses outlined in black would be a stunning choice. Fitting perfectly in between subtle and dramatic, are modern bedding designs that feature nature related patterns such as Asian lilies or a visually soothing blend of floral and leaf designs.
Grey Decor Reigns
Grey reigns supreme in 2015 decors. You have extensive opportunities to incorporate grey into a bedroom in accordance with your personal style. If it's glitz and glamor you want, a platinum gray comforter with a hint of shimmer would be a starting point to build upon. Add a sparkling chandelier, a stunning metallic framed mirror and a few other reflective accessories and you'll have an impressively elegant bedroom.
At the other end of the decorating spectrum, you can bring grey into your bedroom decor with a modern duvet that borrow ideas from the past with its attractive, simplistic chevron design. When you want your bedroom decor to remain on the simplistic side without compromising on elegance, a pewter, diamond stitched coverlet might be your ideal bed covering option.
Kids and teens would love modern style comforters, quilts or duvets that feature brilliant colors and bold designs.
Images Courtesy of Canva.
Share This Story, Choose Your Platform!