If you are decorating your new bathroom or refurbishing your old one, you will need to make quite a lot of important decisions. Of course, the most significant one will be choosing whether you want to install a shower, bathtub, or walk-in tub.
In case you aren't exactly sure what I am talking about when I mention walk-in-tub, I suggest you go here and take a close look. In short, I'm talking about a combination between a shower and a bathtub, which is conveniently called a walk-in tub.
Of course, we all have different preferences. Yet, there are considerations that help you decide which product among the three to choose. By taking these tips into account, you are sure to make the right choice. Let's take a look at those different options for whether you want to install a shower, bathtub, or walk-in tub.
Which Do You Want? A Shower, Bathtub, or Walk-in Tub?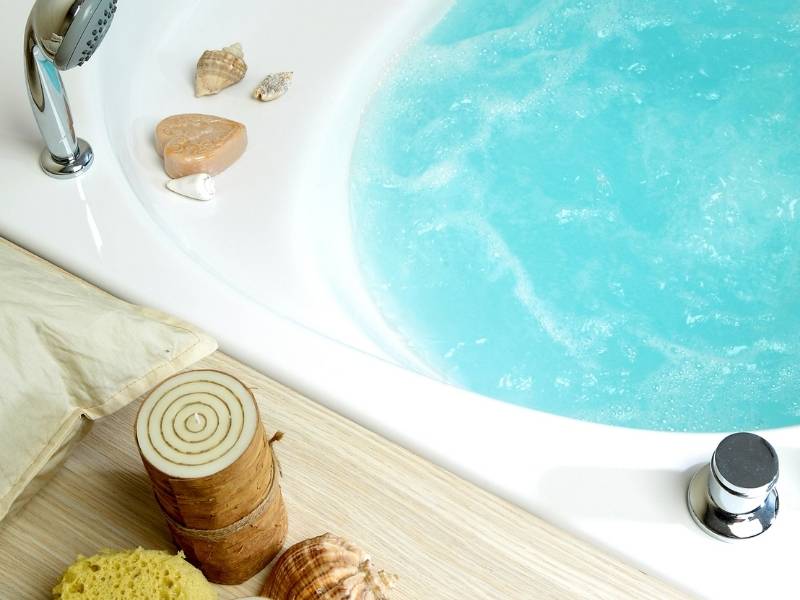 ⎆ Space
First of all, no matter how many ideas you might have, the truth is that you won't be able to turn them into reality unless you actually have space. What does this mean, exactly? Well, let us say that you would really like to have a bathtub where you can relax after a long day. Do you think it's wise to put it in your bathroom even though you might not have enough space for other important elements?
I'm pretty sure that you don't because you don't want this room to consist of anything but a bathtub. So, showers take a point when lack of space is in question, right?
Well, that would have been quite right, were it not for the fact that a walk-in tub could actually be the perfect blend of both worlds. It might take up less space and still allow you to prepare yourself a nice bubbly bath and soak in after a stressful day.
Here are some more benefits of this combination: https://ageinplace.com/at-home/home-remodeling/benefits-walk-in-tubs/
⎆ Accessibility
In addition to thinking about the space, you must also think about the accessibility and convenience of the product you are purchasing. Once again, while you might like long baths, entering a tub by raising your leg over a pretty large wall isn't that convenient. It certainly doesn't scream "perfect accessibility". This is especially true for people who have issues with their joints, or are at an age in their lives when lifting legs is not only inconvenient but also unsafe.
It seems that showers take precedence here as well. Of course, you should still take a look at the third option. Walk-in tubs are actually designed specifically with accessibility and convenience in mind, so there's no need for you to give up on your idea of a perfect warm bath after a long day. If that sounds like something that you want, I suggest you take this into account before opting for a shower simply because it's easily accessible.
⎆ Safety
Again, entering a bathtub is not the only risk that you might face, especially if you are a senior or a person with disabilities. The same goes for children that aren't aware of the dangers that they might encounter when jumping around either in a shower or in a tub.
The thing is, there is a huge risk of slipping in these two products. But, the worst part is, they usually don't have handles and grab bars. You can tell right away that the idea of creating walk-in tubs was led by these safety issues as well.
For starters, accessing it is as easy as it gets. Then, there's also the fact that a tub shower combo is usually made with a lot of grab bars. The beauty of it is that you can easily add some extra bars if you think that safety needs improving.
⎆ Comfort
Okay, bathtubs definitely win over showers here. There is absolutely no way that you are more comfortable while standing in a shower than while lying in a tub. However, with walk-in models, there is no compromise on comfort, not even in the slightest.
Another advantage of these models is that they sometimes come with built-in therapeutic features. Of course, a regular bathtub is highly unlikely to have any of those extras.
⎆ Price
Of course, before you make your final decision, you must also think about your budget. This is when you worry about the price of a walk-in model, but let me assure you that there's no need.
In fact, all of the three options usually come in different price ranges, meaning that you can find an affordable product that meets your needs. So, when prices are in question, the simple truth is that all three options might take the win.
We hope you find this information useful! If you have questions or suggestions please leave them in the comments below. Also below are links that take you to more fantastic articles about ALL things DESIGN for your home or business.
Images Courtesy of Canva.
Other Posts You Might Enjoy:
5 Rules in Selecting the Right Bathtub for Your Lifestyle
Unique Shower and Tub Design Ideas For The New Year
5 Ways To Improve Your Quality of Life in Lockdown
Top 6 Considerations When Designing or Revamping the Bathroom
Share This Story, Choose Your Platform!