The shower or bathtub is often the centerpiece of a bathroom, and so it ought to look the part. When choosing a shower, you want to take into account several practical concerns, including the amount of space in the shower and ease of cleaning. Overall appearance is also worth considering, and one of my favorite old blog posts includes high quality images of some of my favorite modern bathroom designs that we can all dream about. Realistically (at least for the majority of us who can't spend a fortune on their bathroom!), if you are looking for a unique centerpiece for your bathroom, consider some of these bathtub and shower features.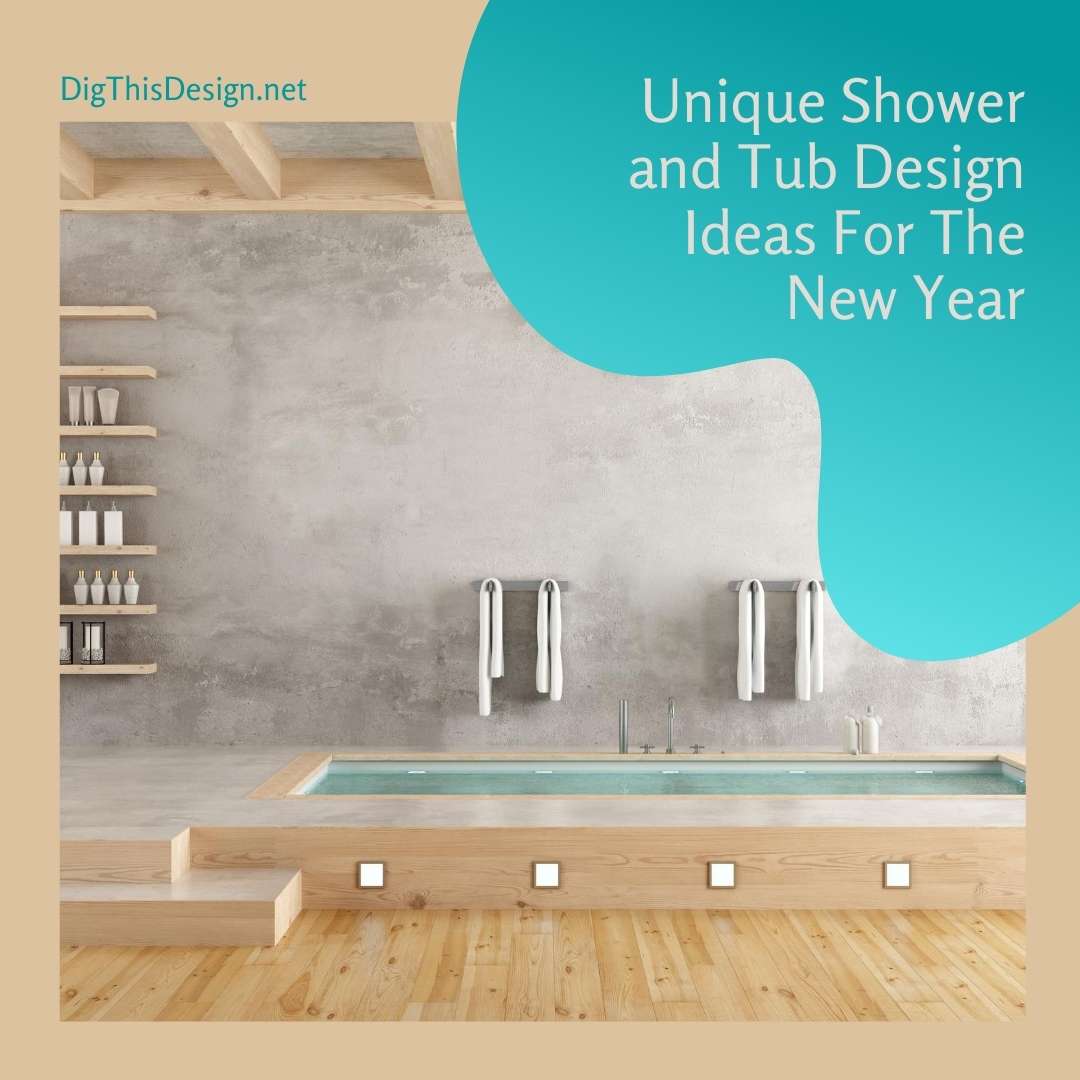 – Centered Bathtub
Most bathrooms have the tub or shower tucked away in a corner. However, if you want to show off your expensive marble or tile tub, bring it to the center of the room. This design works best in bathtubs that are fairly large and roomy-looking.
 – Sunken Bathtub
A sunken bathtub is cut directly into the floor of the bathroom, so that the lip of the tub is level, or nearly so, with the surrounding floor. A sunken tub adds an elegant touch, though it can take some work to master getting in and out of it.
– Walk-in Shower
A walk-in shower is built so that the floor of the shower is not separated from the floor of the bathroom. Drains are added to the floor in the shower area, as well as floor-to-ceiling doors that prevent leaks. These showers have the benefit of being easy to clean, and creating a smooth transition from bathroom to shower, which makes the space look larger.
 – Two-Person Shower
Two-person showers are large enclosures with two showerheads and two drains located on opposite sides of the shower. They look spacious and elegant, and they're a great practical choice for busy couples who need to share bath time.
 – Arched-Entry Shower
Rather than a conventional rectangular shower curtain or sliding glass door, consider an arched entryway to the shower. This gives the shower an old-world appeal, and it works especially well with showers made from luxury materials like marble of granite.
 – Shower Bench
A built-in shower bench is a great choice if your shower does double-duty as a steam room. The bench allows you to relax in style while soaking up the steam. However, a bunch can be a valuable addition to conventional showers as well, and it can generally be installed fairly easily at the same time the shower is put in.
– Overhead Shower Head
Rather than a conventional shower head that juts out of the wall, spraying water at an angle that can be awkward, consider a shower head that hovers overhead. These shower heads direct water straight down, distributing it more evenly.
The right shower can make bath time feel like a luxurious retreat right in your own home. Currently, one of my favorite resources, Decor Planet, is running a holiday sale on everything from bathroom vanities to accessories and more. To get a better and more realistic view, make sure to check out your local home improvement store, so that you can see showrooms and designs that tickle your fancy!
Images Courtesy of Canva.
Share This Story, Choose Your Platform!