Installing the right-sized windows in their optimum positions is one of the standard practices in designing a house. These wall openings connect the space to the outdoors by letting sunlight in and capturing the scenery. They also significantly impact your home's interior and exterior designs.
Choosing the right window size and placement for each room can make a dramatic difference in the look and feel. Too many large windows, for instance, may compromise privacy while too few can make your place dark and uninviting. Therefore, striking the perfect balance is imperative.
How a Window Can Improve Your Home's Design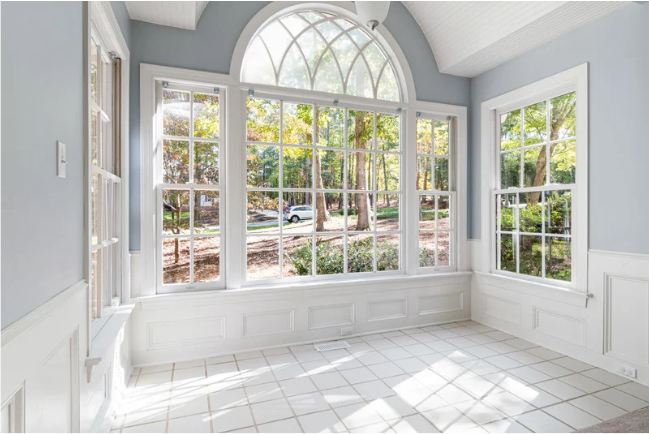 Here's how window size and placement can enhance your home design.
Attracting Natural Light with a Window
A suitable window type allows natural light. To pick the most ideal windows for a new home or a newly renovated one, you can start by looking at different window style collections like Marvin windows and other extensive catalogs. This will help you figure out the best way to balance aesthetics and practicality.
Letting the sunlight into your home highlights the interior design, making the space vibrant and cozy. For instance, large windows in your main living areas would be ideal if you want a lot of natural light in the space. Moreover, having a brighter home is beneficial to your health and safety. Natural lighting can help relieve stress and reduce anxiety. It can help strengthen your immune system as well since T-cells, which protect you from foreign pathogens, need vitamin D to function. Plus, ample sunlight prevents mold formation, especially in the kitchen and bathroom.
A Window Can Make a Room Appear Bigger
Large windows can make a small home look bigger. They can open the interiors to the outdoors, creating a visual illusion of a vast space. This is why architects of modern tiny apartments opt for maximum window placement.
Installing oversized windows is a smart choice for those who want to make their home appear more open without spending thousands of dollars on extensions. However, searching for window styles that fit your house's theme is advisable. With the help of an expert interior designer, you can find them at Ring's End and other reliable window suppliers. Opening up your interior space improves the ambiance of your home. Your place becomes full of life, its walls and decorations enhanced.
Contributing To Energy Efficiency
Window size and placement can also improve your home's energy efficiency. You can make use of natural light during the daytime and reduce energy consumption by keeping your lights turned off.
However, large windows could make cooling your place more challenging, especially if you live in a region near the equator. In that case, you can install triple-glazed windows. These window types are composed of three panels that let the light in but keep the heat out. Thus, their insulation capabilities make them suitable for any home design and location.
Improving Curb Appeal
Aside from beautifying your home from the inside, suitable window sizes and placement can improve curb appeal. A house with multiple windows can look more luxurious and modern, which is why some homeowners who plan to sell their properties invest in new windows or retrofit existing ones. Replacing or refurbishing your old windows can change the overall look of your home exterior.
A Window Style Can Help Define Your Home
Window type, size, and placement define the style of your home. Hence, it's best to consult an expert designer when installing new windows on an old property. A licensed and insured professional will ensure the windows fit the overall theme of your place.
In addition to being your home's gateway to the outdoors, windows are a defining element in design. You can tell whether a house is modern, contemporary, industrial, or farmhouse by examining the shape and details of the windows. For instance, most modern industrial structures are commonly defined by floor-to-ceiling windows with black steel frames.
Furthermore, you can order a custom window size and design to match the original style. Some windows in period properties are no longer mass-produced, so you may need to install customized ones to maintain your home's classic aesthetic.
Capturing The Outdoor Views
Design by Patricia Davis Brown Designs
One contributing detail that emphasizes a home's beauty is the view the window gives of the outdoors.  If the property looks over scenic views, take the opportunity to bring the outdoors in by installing big-picture windows at proper angles. Once these kinds of windows are added, you'll be treated to gorgeous views every day.
Floor-to-ceiling windows are excellent for capturing outdoor scenery. They're the perfect choice for locations overlooking mountains, beaches, or cityscapes. These lovely views create an enchanting and relaxing ambiance in your living spaces.
Conclusion
Window size and placement are crucial to home design, as they affect the appearance and efficiency of your abode. So, it is necessary to know which window types are suitable and where they should be installed.
Other Posts You Might Enjoy
Your Guide to Windows and Complimenting Shutters
How to Properly Clean Your Windows
How to Incorporate Windows into Your Interior Design
Residential Window Tinting: 6 Surprising Reasons to Tint Your Home Windows
Share This Story, Choose Your Platform!