Whether you're looking to repaint as part of a full remodel or want to add some new pep to a favorite room, you don't want to trust the job to just anyone.
Yes, you want a painting contractor on your side who's affordable, but the price should be far from your only concern. Questions to ask will make the process smoother and hopefully successful. Here's a closer look at some critical questions to keep in mind when hiring a professional painting contractor for your house.
Hiring a House Painting Contractor • The Questions You Need to Ask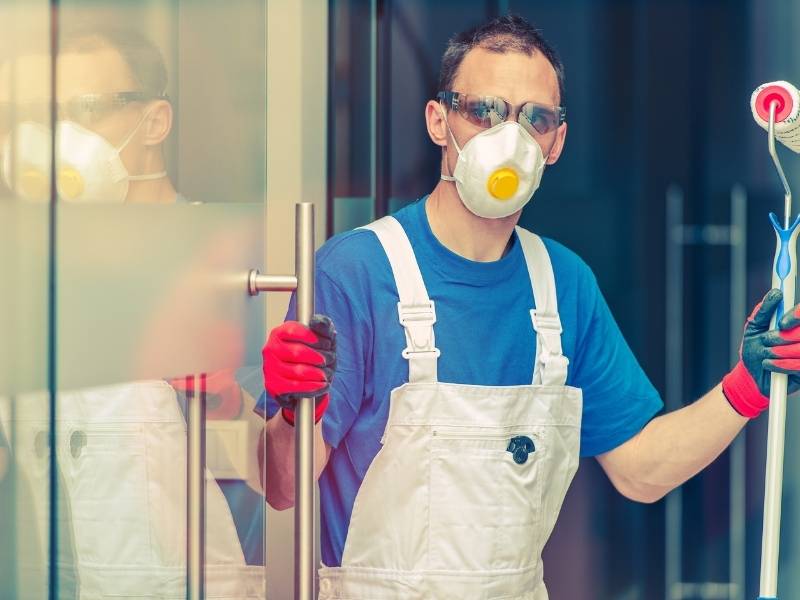 1. Are they adequately insured?
When you choose someone to handle your next painting project, you're not just hiring someone painter for a job. 
You're hiring someone to work on your property. That means insurance is a must. (Having liability insurance of your own is not a substitute.)
Please don't be shy about asking your would-be contractor whether they carry a comprehensive business liability policy. 
Make sure they have a full worker's compensation policy in place, as well. This way, you're fully protected and won't be left holding the bag if anything goes wrong.
2. Do they have the right expertise?
Although it might tempt you to assume that one painting job is the same as another, your contractor needs the right experience. 
Touching up the paint job on your home's exterior will not be the same as repainting your spare bedroom or handling a commercial project.
Some top contractors (like Valley Painting Pros, to name just one) are experts in many jobs. Others specialize in only one thing. 
You don't want your house to be the property someone inexperienced learns the ropes with, so ask to see examples of completed work similar to what you're asking for.
3. What's their reputation like?
Nothing prepares you for a customer experience quite like the experiences others have had before you. Always look into a contractor's reputation before trusting them to work on your home. What are their online reviews like? 
If someone wasn't satisfied with the work done, what (if anything) was done to resolve their complaint?
Be sure to ask any contractor you're considering for references, as well. 
A reputable professional will not be offended by this or hesitate to give you what you want. If the contractor does not have references, consider it a red flag and keep looking. 
Once you have the references, make sure you follow up and contact them for a chat.
4. Do they offer guarantees on their work?
Reputable companies that care about their customers and take their work seriously don't cut corners when they're doing a job:
They use high-quality materials and top-notch equipment.

𝕋hey hire the best professionals for their team and see that they're fully trained.

They do whatever it takes to get the job done correctly, as well.
Companies doing everything should stand behind their work with warranties and guarantees, so don't settle for anything less. 
Check to ensure any warranties cover both the actual labor and the materials used for the job. Insist on getting warranties or guarantees in writing, as well.
5. Are they attentive, responsive, and professional?
You don't want to wind up stuck with a contractor who's too swamped to give your job the attention it deserves or who makes you feel you're "just another customer."
You need someone who will be attentive to your needs and patient when answering your questions.
They should have some questions for you to make sure they grasp what you need to be done.
In Conclusion
Speaking with a potential contractor should put your mind at ease. You should leave the conversation confident that this company is equipped to handle your project and serious about getting the job done correctly. If you don't feel that way, keep looking until you do.
Your home is one of your most significant financial investments and a huge part of your life. You deserve a contractor who understands this and will treat your property as if it were their own. Don't settle for anything less!
Other Posts You Might Enjoy:
5 Reasons Why Tradespeople Need Special Work Clothing
How To Add Color to Your Living Room
Sell a House As-Is Without the Hassle
The Underappreciated Art of Garage Design
Images Courtesy of Canva.
Share This Story, Choose Your Platform!