Renters of a higher caliber are always looking for fantastic localities and apartment amenities that are tailored to their interests and lifestyle. High-quality facilities are a major selling factor in a competitive rental market, as builders compete for the attention of young and old working professionals alike.
The Most Desired Luxury Apartment Amenities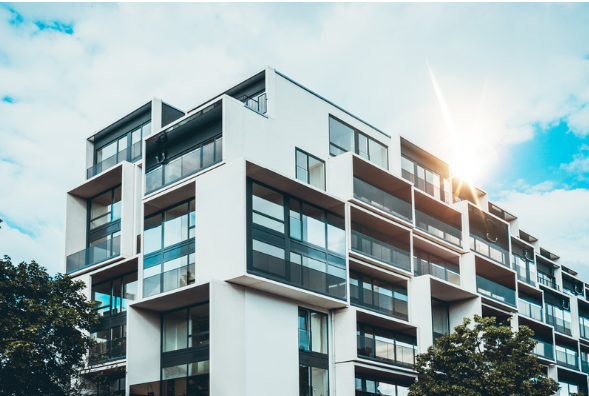 Here are some of the most desired apartment amenities:
Trending Apartment Amenities: Electric Car Chargers
In today's more electrified world, high-end communities that include EV charging stations (https://en.wikipedia.org/wiki/Charging_station) for their residents are in high demand. Rising numbers of recent consumers now purchase electric automobiles. This may be due to the increasing popularity of these vehicles as well as their environmental and financial benefits. 
Charging stations in easily accessible locations are a sign of a forward-thinking, eco-friendly community. It is important to note that some jurisdictions provide tax benefits to citizens who develop electric vehicle charging infrastructure.
Green Space
Areas that receive proper lawn maintenance and have meeting areas offer a nice atmosphere where inhabitants can rest or socialize. People who live in locations with a lower population density will nonetheless value having access to well-designed outdoor spaces where they may relax on the weekends.
Well-Stocked Physical Activity Spaces
A cramped space with a few exercise machines is unsuitable for contemporary luxury flats. Locals have a strong desire to participate in a variety of healthcare-related activities and programs. Including those offered in health clubs, fitness studios, and spinning studios, and those taught by certified teachers. A diverse selection of state-of-the-art exercise equipment must be made available to customers, but individuals are also looking for additional advantages.
Residents who are interested in their health and fitness may have criteria that are different from those that are often addressed by basic indoor training equipment. It's no secret that plenty of people are on the search for places where they may go for a run, jog, or even just some light stretching.
Recreational Activity Areas
No one is implying you turn your high-end townhouse complex into an indoor football stadium or an Olympic-sized track. Nonetheless, it's preferable to live in a neighborhood with at least two tennis courts and a basketball court. 
Many young adults searching for an apartment pick a neighborhood with a lap pool, while others choose a lounging pool. Access to both kinds of swimming pools boosts the appeal of the establishment, and maintaining the year-round operation of at least some of the pools might give you an edge over your rivals.
Homeowners often express a need to go outdoors and take in the world beyond their doorstep, but this yearning isn't always as easily satiated. Keeping this in mind, it is very important to give guests a cozy lounge room that has all of the comforts of home, such as a television, games, and newspapers that are delivered daily. 
Pet Friendly
Pet owners ought to have easy access to facilities where they can dispose of the waste that their animals produce. Also, consider offering a pet-designated space, like a park.
Inside Apartment Amenities: High-End Fixtures and Comforts
The comforts of the apartment are important to the tenants in the same way that they are to the landlord. Some of the Southern Station apartment amenities might consist of private balconies or patios, huge bedrooms, gourmet ovens with stainless steel equipment, hardwood flooring, and in-unit laundry facilities. The experience of living in an apartment should be joyful, and make you proud.
Other Posts You Might Enjoy
Buying a Luxury Apartment in NYC: A Brief Guide
6 Things to Know Before Renting an Apartment
Tips for Thriving in Tiny Apartments
Share This Story, Choose Your Platform!