Many people go to all sorts of lengths to protect their homes and loved ones from a range of dangers. However, what about the dangers that are less obvious? While we know what to do for protecting against fire or burglaries, many don't take action against the dangers of foundation damage. However, damage to the foundation can create a range of hazards in your home.
By finding a suitable foundation repair service, you can get damage assessment to your foundation with speed and efficiency. This can then help you to make your home a safer and more secure place for yourself and your loved ones.
If you need to know more about the danger of foundation damage at your home, we invite you to continue reading.
The Dangers You Need to Know About Foundation Damage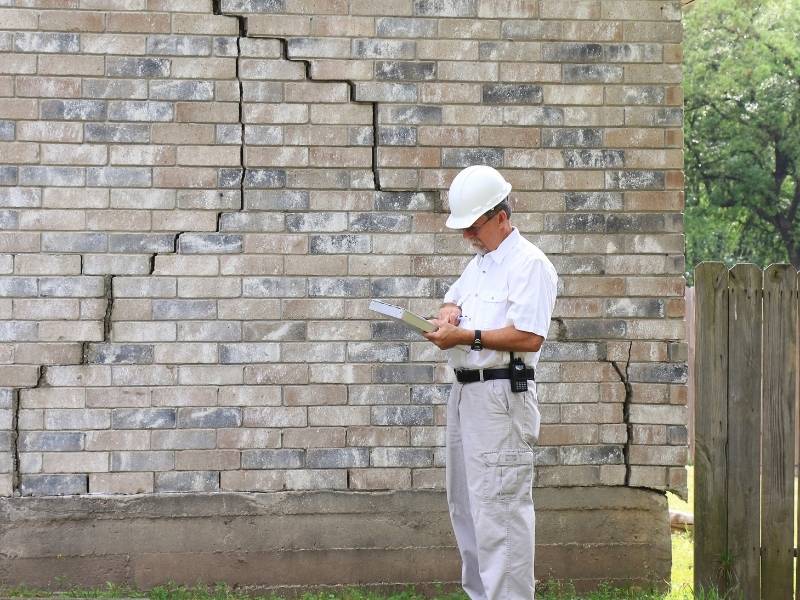 ⎆ Movement of the Walls
There are a few situations that can stem from foundation damage and may put people in your home at risk of accidents. One of these is the instability that can arise as a result of movement in the walls of your home.
Both movement and cracking in the walls can result in the structure becoming weak, and it can also cause movement of wall fixtures and fittings. This could include heavy shelves and units attached to the walls.
This movement and structural weakening of the walls could increase the risk of collapse, and this can then cause obvious risks and dangers in your home. This is one of the key reasons why it is vital to get your foundation assessment as early as possible.
⎆ The Sinking of the Floors
Another issue that can arise is the sinking of the floors, which then leaves you with uneven areas around your home. When the floors are not even, people are far more likely to trip and fall while walking around, and this can result in injuries. This is another of the key hazards that damage to your foundation might cause.
⎆ Misalignment of Doors and Windows
Problems with the foundation can also result in the misalignment of windows and doors, and this can then cause difficulties when it comes to closing and opening them.
If you struggle every time you want to close or open a door or window, it might cause an injury or damage in the process. In fact, it might lead to broken glass.
Assessing Foundation Damage
As you can see, there are lots of dangers that arise in your home if you have foundation damage. With this in mind, you need to ensure you get a good assessment from a reliable source quickly.
If you have questions or suggestions, please leave them in the comments below. Also below, you will find several links that will take you to more interesting articles about ALL things DESIGN.
Images Courtesy of Canva.
Other Posts You Might Enjoy:
How to Choose the Best Fire Damage Repair Services
When Should You File A Home Damage Claim With Your Insurance?
How Much Does Hail Damage Roof Repair Cost?
Share This Story, Choose Your Platform!