Do you feel like it's time for a change? Or, does an amazing new job mean that you need to relocate? Perhaps you simply want to upgrade your living space? Whatever the reason you're preparing to sell your home, it's important to do everything you can to make sure you get the best price for your property. Although you may have spruced it up throughout your time there, if you have done little work on the property, consider the following suggestions before you put it on the market to help increase its value.
Preparing to Sell Your Home? Read these tips first!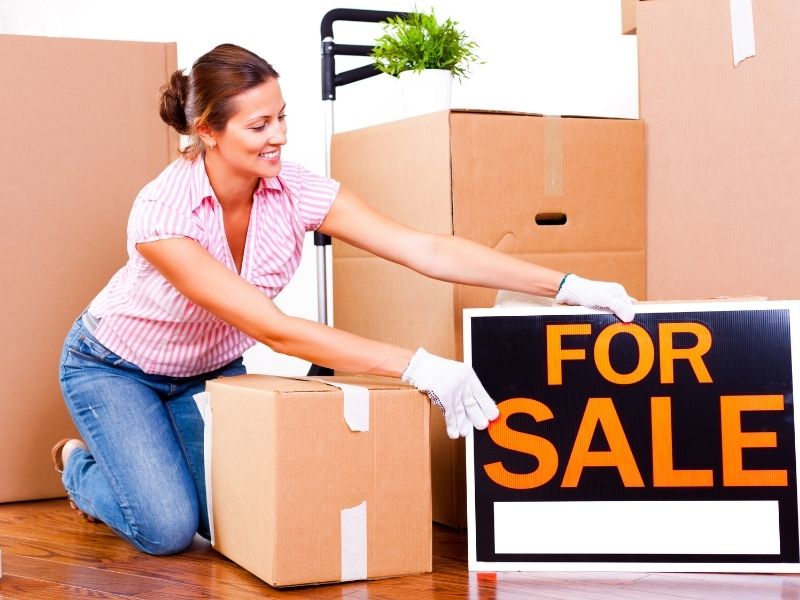 Structural improvements.
Hopefully, there won't be any issues with the structure of your property as this can be a cause for concern. Things like bowing roofs, termites, or dampness and mold can all create havoc in your home. If you have seen issues like this, call in expert help as soon as possible to help you resolve the problem and avoid it getting worse. A solid, safe structure is going to be one of the main things buyers are looking for, so if there are any problems with your property like this is can affect the overall selling price. You might even want to think about adding to the property by making some structural changes like getting an extension, as this will likely increase the value of your home.
Modern updates.
Another tip for preparing to sell your home is by adding a few modern updates that they will enjoy. Things like smart showers and other appliances can help people save money and reduce their energy usage. This allows them to live a more sustainable lifestyle. Smart security systems are beneficial and help people feel safer on the property. 
Consider the aesthetics.
Redecorating your home is another relatively easy way to prepare it to go on the market. If you do this, choose neutral colors and add character to the rooms through artwork, house plants, and stylish throw covers and pillows. Taking a more simplistic approach to your home's décor makes it more palatable and relaxing for potential buyers. They also help people visualize themselves living there, rather than one that reflects the seller's taste and style.
Ask a real estate agent.
Another great way to prepare your home to go on the market is by speaking to the experts. You can contact a real estate agent to visit your home and carry out a valuation on the property. They will also be able to give you additional tips on how you can prepare the house for sale, as well as represent you throughout this process. Just make sure you contact a few different agencies first, so that you can find one you trust and who can offer you fair rates for their services.
In conclusion.
Selling your home can be both exciting and stressful, but if you want to make sure you're getting the best price for your property, consider the tips above and try a few out before you put it on the market. If you have any questions or suggestions, we always love to hear from you in the comments below. Also below are links to more fantastic articles about ALL things DESIGN for your home or business.
Images Courtesy of Canva.
Other Posts You Might Enjoy:
4 Benefits Of Inspecting Your New Home
All You Need To Know About Renovating A Home
4 Benefits of a High-Efficiency HVAC System for your Home
Share This Story, Choose Your Platform!