Renovating a home is a fantastic way to transform an old building into an amazing new home or office. In fact, renovating a home allows you to upgrade and potentially make a considerable amount of money. Or, you may elect to create an entirely new and unique building.
If you're thinking about renovating a home, you must first know some important factors about how to prepare for the project. However, there are also factors to consider in your planning that take place throughout the entire project. But, if you are looking for a fantastic way to get a return on your investment, renovating is perfect for you.
Additionally, be sure to maintain a budget as you transform an old rundown building into a dream home or office. Do this because if you do not plan the process correctly, then you may end up spending more money than is necessary. Of course, that, in turn, cuts into your profits. The truth is, sticking to a budget is one of the main factors of a successful project outcome.
If you are looking for information about renovating a home, we invite you to continue reading for some interesting information that is sure to make your project flow more smoothly.
Your Essential Guide To Renovating A Home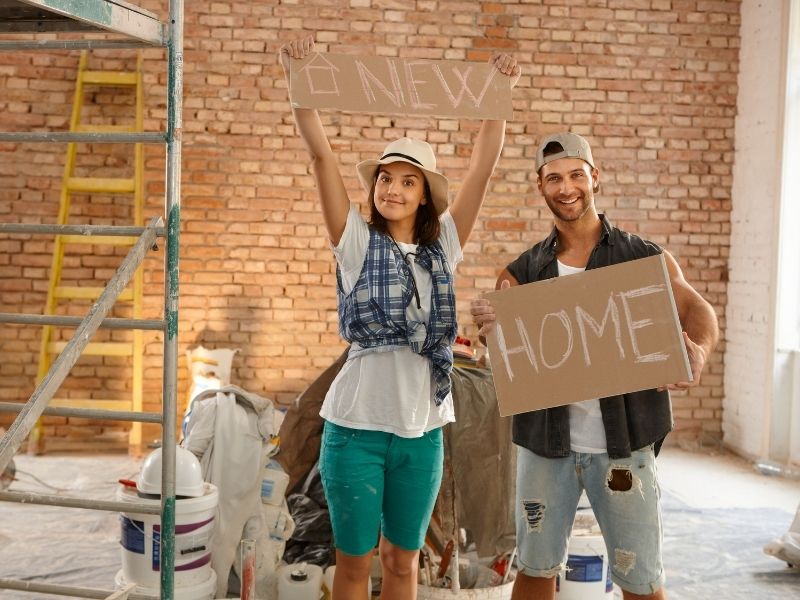 Where to start.
One of the most important factors to consider before beginning a renovation project is to choose the right property. Renovating a home is a daunting task, particularly if this is your first time renovating a home. It is also important to understand that you may need a project manager to help you keep track of what is happening on the site.
Moreover, project management can allow you to create a timetable to complete the necessary tasks. If you are looking for assistance with home renovations in a particular area, contact a specialist company as soon as possible. In fact, you may use them for assistance and advice throughout the entire process of renovating a property.
Find the right property.
Another important factor to consider before you think about renovating a property is to choose the right type of building. Indeed, finding a house that is perfect for renovation is often a challenge while sometimes it is the hardest part.
Renovating properties is increasingly popular while finding a property in need of modernization often results in a drawn-out process. Indeed, properties that are perfect for renovation are in high demand. Of course, you must also consider your budget before determining which property is appropriate for renovation.
Of course, you must also think of the return on investment as a result of renovating a home on a particular property. These are the reasons why this is an important first step to renovating a home.
Identify the potential for renovation.
In addition, finding the right property is one of the major tasks when you want to renovate a home. However, you should also identify the potential for renovation in a particular property before starting the process.
Several factors to consider when determining whether a property is suitable for renovation are to think about the actual size of the property as well as the cost of renovation. Finally, you must determine the sale price you want to achieve. Moreover, you must determine the return on investment that you want to achieve when you renovate your home. Of course, identifying these factors at the beginning of your project will bring you better results.
Determine the fees.
Another important factor to consider when you want to renovate your home is to determine the fees that you must pay. Indeed, you may need to reconnect water or electricity to the property. However, you must also factor in whether you must pay tax or legal fees.
In addition, consider hiring a surveyor that identifies potential issues with the property. You must also consider a comprehensive structural survey, which is especially important if you are looking to reuse existing parts of a building.
A surveyor with the right qualifications can give you an idea about extra repair requirements. In addition, a surveyor may also determine whether it is financially suitable for you to continue with the purchase of a particular property so that you may achieve your goals.
Undertake a survey.
A building survey gives you a fantastic idea about whether a particular property is appropriate for renovation. Moreover, you should also determine the drainage situation on the property.
Of course, as with any construction project, you must contact the local authorities to obtain the necessary permits to renovate a home. Therefore, it's important to understand the laws in a particular area to ensure that you comply with the authorities throughout the project.
A structural survey also gives you the opportunity to identify any problems with the foundations of the property. Of course, if there are discrepancies in the foundation which may require you to undertake extra work or even cost you more than you initially thought.
Determine whether you need permission.
Furthermore, renovating a home in a particular area of the country can often require you to apply for planning permission with the local authorities. You should understand the local building regulations to determine whether your renovation project would be appropriate for a particular area.
However, a real estate agent can give you advice about whether a particular property is appropriate for renovations. If you're buying a property, it's best to hire a real estate agent to help you sort through all the details and not miss a thing.
Again, you must contact the local authorities before you purchase a property to be certain that you understand if any special conditions apply.
Ensure you are in legal compliance.
Another important aspect of purchasing a house for a renovation project is to make sure you are legal at all times. Indeed, hiring a lawyer allows you the opportunity to complete the paperwork relating to the property. If this is pertinent if you must draw up contracts between the various parties involved in the sale. By taking the time to talk to a renovation company, you can determine whether you will need to have planning permission or if your renovation does not require them.
Contact an architect.
Once you determine whether a particular property is appropriate for renovation, you should also contact an architect. Architects will design the right layouts and drawings for your new renovation project.
Architects are especially good at redesigning an existing property and know all about how to make the most of an old property. As a result, contacting a professional architect with experience allows you the opportunity to ask questions about the various aspects of the property that you want to create.
Ensure structural integrity.
If you identify a particular property that you want to renovate, you should also make sure that your design has a high level of structural integrity. As a result of sending out a survey, you will be able to identify any problems with subsidence or other issues with the foundations of a particular building.
Find the right building firm.
Finally, it is important to understand that when you renovate a home, that it requires you to find the right construction company. Of course, you might try asking your friends and family members for their recommendations. In addition, think about searching online for companies that provide assistance with building renovations. Then, when you find one, ask them for a quote to renovate a home. Also, remember to get a number of quotes so that you can compare which one fits your budget.
In conclusion.
Therefore, in conclusion, if you are thinking about carrying out a renovation project on a particular property, you must be aware of a number of factors to consider throughout the process. Doing so ensures that you choose a property that gives a good return on your investment. It also ensures that you are in legal compliance with the local authorities at all times.
If you have any questions or suggestions, we always love to hear from you in the comments below. Also below are links to more fantastic articles about ALL things DESIGN for your home or business.
Images Courtesy of Canva.
Other Posts You Might Enjoy:
How To Avoid Plumbing Issues During Your Bathroom Renovation
6 Signs That Indicate Your Pool Needs Renovation
13 Signs Your Bathroom Needs A Remodel
Share This Story, Choose Your Platform!